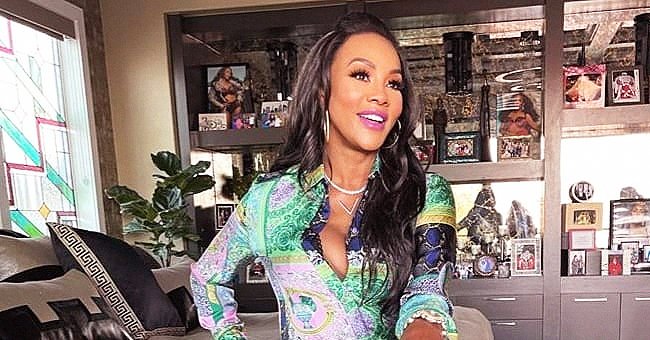 Instagram/msvfox
50 Cent's Ex Vivica A Fox Shows off Her Awesome Figure in a Colorful Jumpsuit & Massive Belt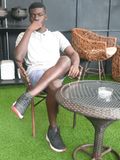 50 Cent's ex Vivica A. Fox looked radiant in the new pictures she posted that showed her flaunting her awesome figure in a colorful jumpsuit.
Besides being a multi-talented entertainer, Vivica A. Fox always brings her A-game when it comes to fashion and style, as seen in her recent pictures.
In a new post on Instagram, Fox shared three pictures of herself looking gorgeous in a colorful jumpsuit that hugged her curvy body.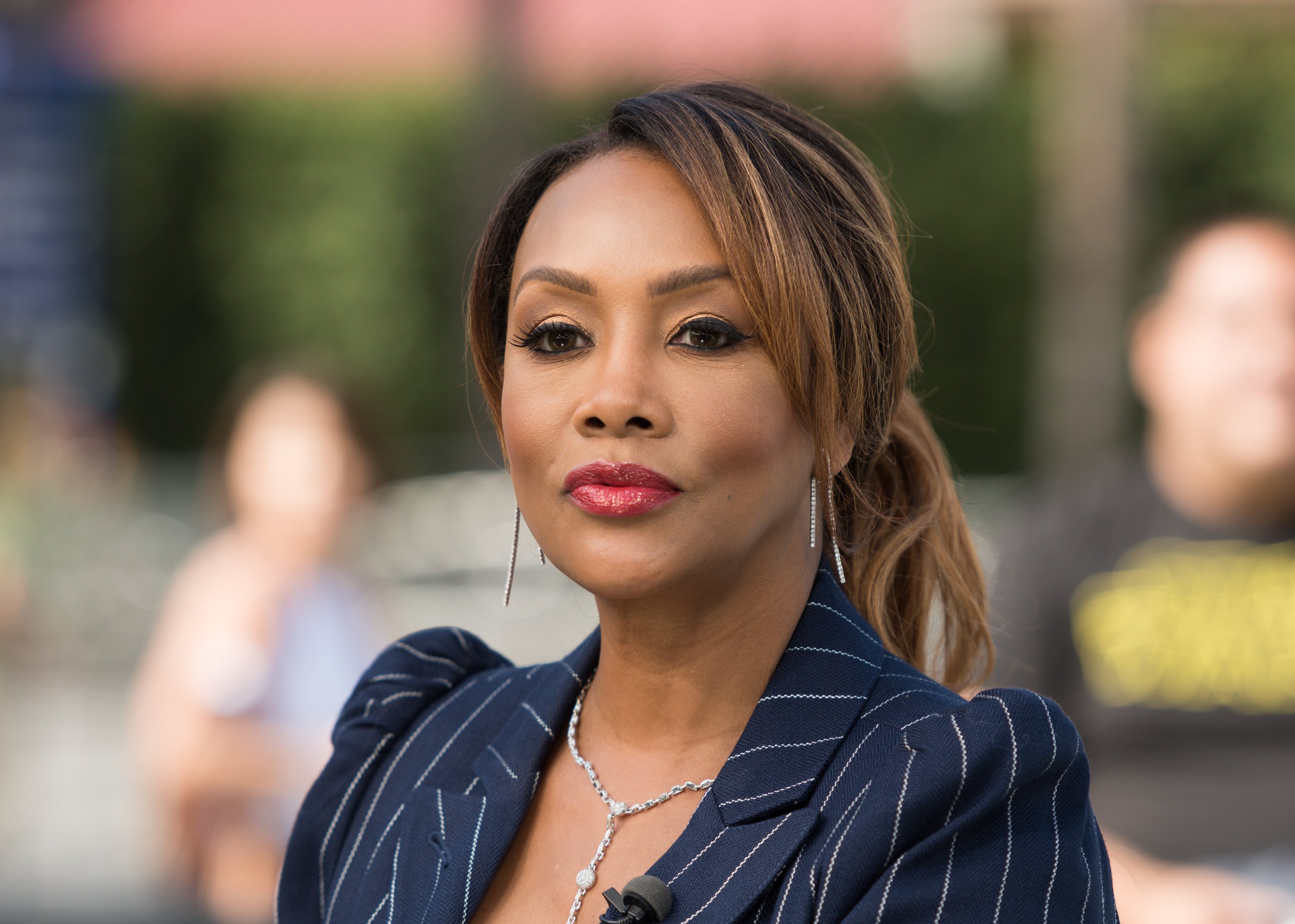 Vivica A. Fox visits "Extra" at Universal Studios Hollywood on October 3, 2017. | Photo: Getty Images
The first picture showed her sitting on a bed with one leg crossed over the other. She had one of her perfectly manicured hands resting on the leg while the other rested on the bed.
There was a picture of Prince in the background, and a large amount of sunshine was let in through the window. The second image showed her looking adorable as she leaned against a black and white countertop.
This time the fashionista had one leg raised with her hand on her hips. The post had the caption: "GM Dawlings! #LookOfTheWeek is #Eunice created by @_ichikia of @vivicafoxhair..."
The last image was similar to the first, although this time, Fox posed with her side view to the camera while donning a huge smile that showed off her pearly white teeth.
For the photoshoot, Fox opted for a purple lipstick that matched the lilac shoe she wore. Her eyes were perfectly highlighted with the right eyeliner while her brows were accurately carved.
Fox has opted to keep her relationship life on the hush for now.
To complement the colorful jumpsuit, Fox wore a massive black belt that stood out in her midsection. Her long black weave fell in curls past her shoulders, and the silver necklace matched her silver hoop earrings.
The comments section of Fox's post was filled with lots of accolades and praises from fans and lovers. With over 10,700 likes and many comments, there was an outpouring of love for her. One person said:
"YEES Queen ??Vivica You Are Monslaying on This Monday Morning. Your Bedroom ?Looks Sooo Soo Beautifully COZY."
Aside from bodying any jumpsuit she wears, Fox also has a flawless body that models swimsuits quite well. Over time, the 56-year-old has not been too shy to rock various swimsuits at a beach or for a picture shoot.
Earlier this month, Fox got to answer 25 "Wrong" questions in honor of Lifetime's 25th "Wrong" movie. The questions that revolved around love, life, and food gave a beautiful insight into Fox's likes and dislikes.
While she has had quite a number of relationships with her high profile romance being with 50 Cent, Fox has opted to keep her relationship life on the hush and out of the media for now.
Although she was seeing someone during the lockdown, she admitted that things between her and her lover were not great. Perhaps, when the time is right, Fox would open up about her current flame.
Please fill in your e-mail so we can share with you our top stories!