Tori Spelling Gets Emotional as She Talks about Years of Abuse on Instagram
Tori Spelling opens up about bullying in an emotional Instagram post. The wife and mom of 5 explains how she came to love her eyes, which previously served as the one feature she used to be most self-conscious about. 
Tori Spelling gets candid about the harsh realities of being bullied on Instagram. The "Beverly Hills 90210" alum penned a lengthy caption about the lengths people go to portray a perfect image of themselves on social media for fear of being bullied. 
Spelling began by writing she thoroughly enjoyed sharing photos of herself and her family on Instagram and connecting with people from around the world. However, bullies tend to make the platform an unpleasant experience.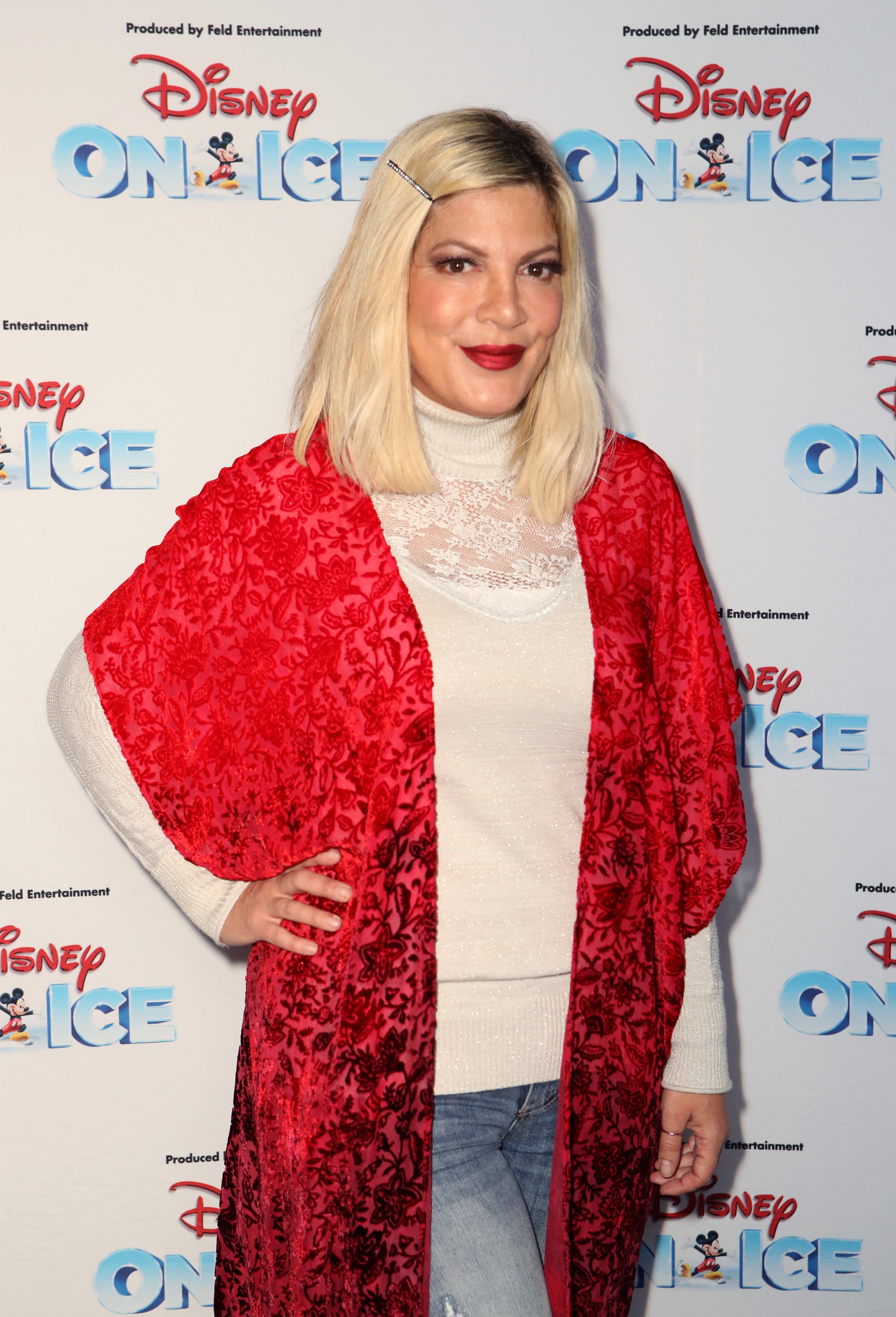 The actress noted how she's had to endure hurtful comments made about her looks. She detailed how she battled a sinus infection over the past week but didn't share any photos then, as the haters would have had a field day, adding: 
"The reality is I'm human. I have feelings like each of them that post mean things about my looks and family." 
The blonde accompanied her caption with a pic of herself from her bed, dressed in a hoody with a pair of spectacles on, writing that she actually wasn't feeling that well, but decided to share the photo anyway as she wanted to show how she really felt. 
For years, Spelling suffered major self-confidence issues about her big eyes. As a 16-year-old actress, she endured teasing from internet trolls about her look, dealing with names like "frog" and "bug" eyes.
She found herself and her children in the vicinity of a man who opened fire with a machine gun inside a hotel lobby.
Spelling recalls shedding tears in the make-up chair for years and begging make-up artists to apply their tricks to try and reduce the size of her eyes. She adopted taking side view photos only, as the angle minimized how large her eyes were.
As a mom of 5 children, including a stepdaughter from her husband, Dean McDermott's previous marriage, the blonde has previously spoken about the burden that comes with motherhood, saying:
"I feel like we put so much pressure on ourselves as moms, whether we have one, whether we have five...It doesn't matter. It's just pressure."
Spelling mentioned that managing a household of that many kids means she cannot always portray the perfect image expected by people on social media. At times, she's been picked apart for the state of her home, with her kids also being bullied. 
Last October, the mother hen received the fright of her life when she found herself and her children in the vicinity of a man who opened fire with a machine gun inside a hotel lobby. Spelling Tweeted how grateful she has her family had suffered no harm. 
According to a source, the man got into a disagreement with a security guard. He left in a rage, only to return moments later to open fire. Police were called to respond to an incident involving a drunk man firing bullets in an Atlanta hotel. 
As much as the actress battled with self-confidence issues for years, it wasn't until a "Rolling Stone" cover picture to promote the horror movie "Scream 2" that Spelling got over her hatred of her eyes. 
The actress realized it was her unique eyes that made the picture a hit for the movie and the movie, as it displayed her emotions perfectly. Actress and friend Jennie Garth reached out to Spelling, saying she was a huge fan of her eyeballs.