'American Idol' Contestant Makes Luke Bryan Cry with Her Out-of-This-World Singing Performance
"American Idol" contestant Grace Kinstler blew minds away and made judge Luke Bryan cry with her jaw-dropping, electrifying performance of Aretha Franklin's "Natural Woman."
At just 20 years old, Grace Kinstler is ready to take on the world with her angelic voice, and her recent show-stopping performance during her audition for season 19, "American Idol," is proof of this.
During her audition, Kinstler said that her father, who was the number 1 supporter of her music career, tragically passed away last February. She got emotional, remembering the tight bond she shared with her dad.
Congrats to Lakewood's @GraceKinstler! She is going to Hollywood and we can't wait to see what she does next!! #AmericanIdol  #ChicagoProud #ABC7Chicago pic.twitter.com/1hpqUR0OGE

— ABC 7 Chicago (@ABC7Chicago) February 15, 2021
Although heartbroken by his death, Kinstler was inspired her to live her life and go for exactly what she wants, which pushed her to come for the audition. She kicked off the rendition with a performance of "Midnight Train to Georgia."
The McHenry County native belted out high notes, which impressed judges Katy Perry, Luke Bryan, and Lionel Richie. After ending the song, she proceeded to belt out Aretha Franklin's "Natural Woman," taking some tips from Perry.
🎶 You make me feel...
🎶 You make me feel...

Watch @GraceKinstler's powerful performances!

▶️ https://t.co/1P6FaQV64u#AmericanIdol pic.twitter.com/FcJDvqNjrX

— American Idol (@AmericanIdol) February 15, 2021
Kinstler knocked the performance out of the park, sending chills down the judges' spines and making Bryan tear up from the effect of her powerful voice. Speaking about it, the "One Margarita" crooner said:
"I get brought to tears by stories and backgrounds of what people have been through [...] but this is the first time in four years that just someone singing made me cry."
Well y'all, that was a first for me. Needless to say, I am a big fan of @GraceKinstler! #AmericanIdol pic.twitter.com/72bmcXhc6l

— Luke Bryan (@LukeBryanOnline) February 15, 2021
Bryan encouraged the 20-year-old, letting her know that her late father was super proud of her abilities. The country singer even took things further and had a Facetime discussion with her family about her riveting performance.
The award-winner bragged about Kinstler's singing prowess, telling her family that she was par with the industry's top vocalists. According to reports, Kinstler's father, Mitch Kinstler, passed away from gastrointestinal hemorrhage.
She reportedly attends the Berklee College of Music in Boston and has two released studio albums to her name. Kinstler began her musical journey when she was just 4 and has been in several musicals with a performance at the United Center.
Kinstler's performance earned her a ticket to Hollywood and has already garnered over 1 million views on YouTube. Many praised her singing prowess in the comments section as they rooted for her.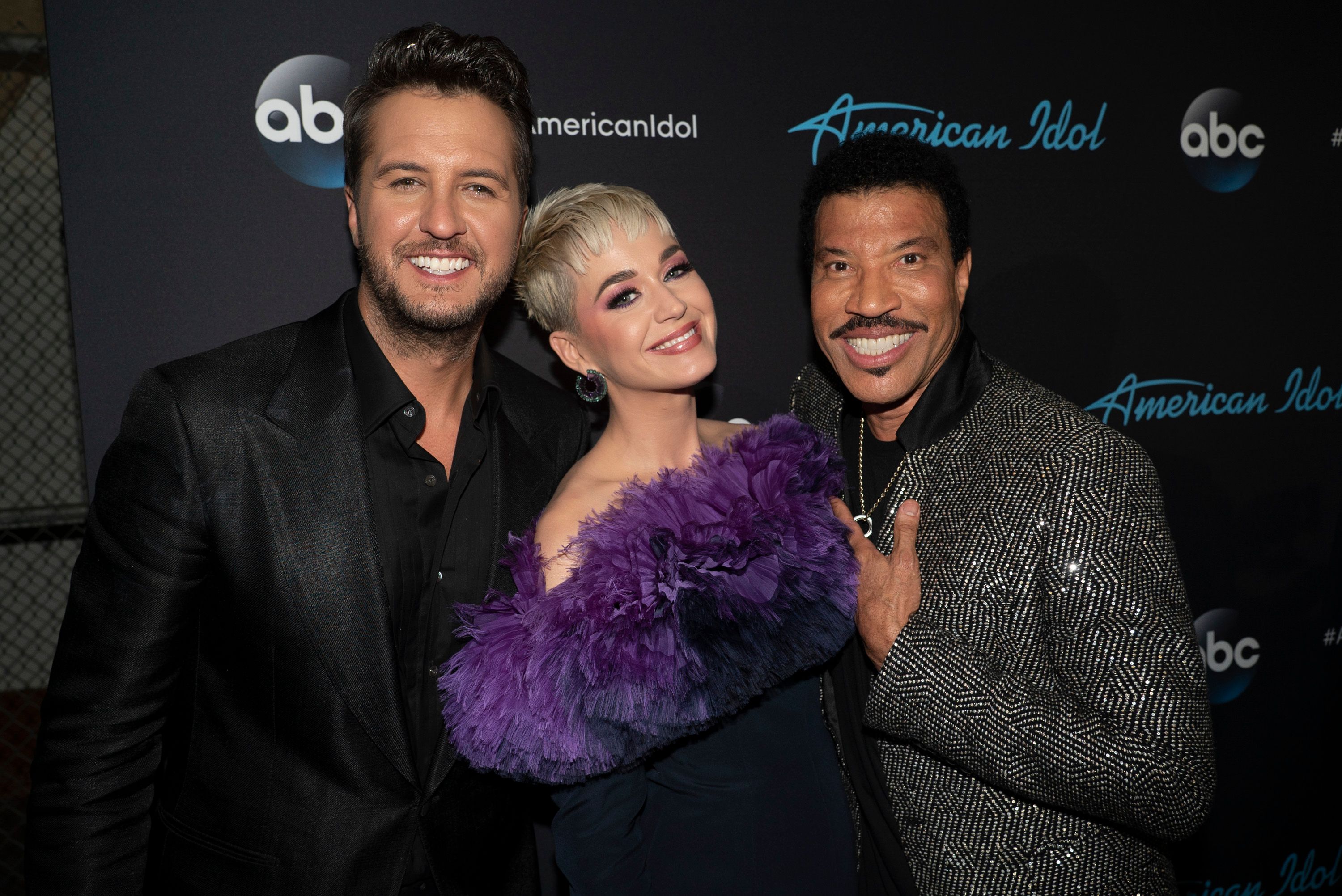 Earlier this week, Bryan spoke about the limitations of filming the show amid the ongoing pandemic. The 44-year-old admitted the safety protocols don't allow him to hug the contestants, and that feels heartbreaking.