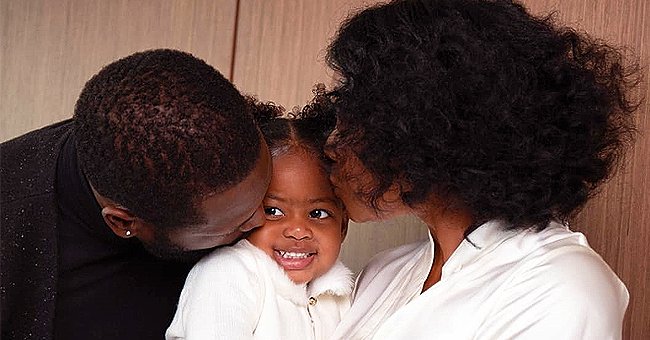 Instagram/gabunion
Gabrielle Union & Dwyane Wade Enjoy a Group Hug with Their Daughter Kaavia in This Sweet Video

In a video posted on Union's official Instagram account @gabunion, she and her loving husband Wayde shared a heart-melting group hug with their cute daughter Kaavia.
Recently, doting mother Gabrielle Union shared a touching short video on Insta. The doting parents recorded the little girl embracing bother her mom as well as father Dwyane Wade resulting in a group huge.
As Kaavia runs towards her parents, Union and Wade seem to be hugging already. It seems that the little girl saw her parents embracing and wanted to get in on the action.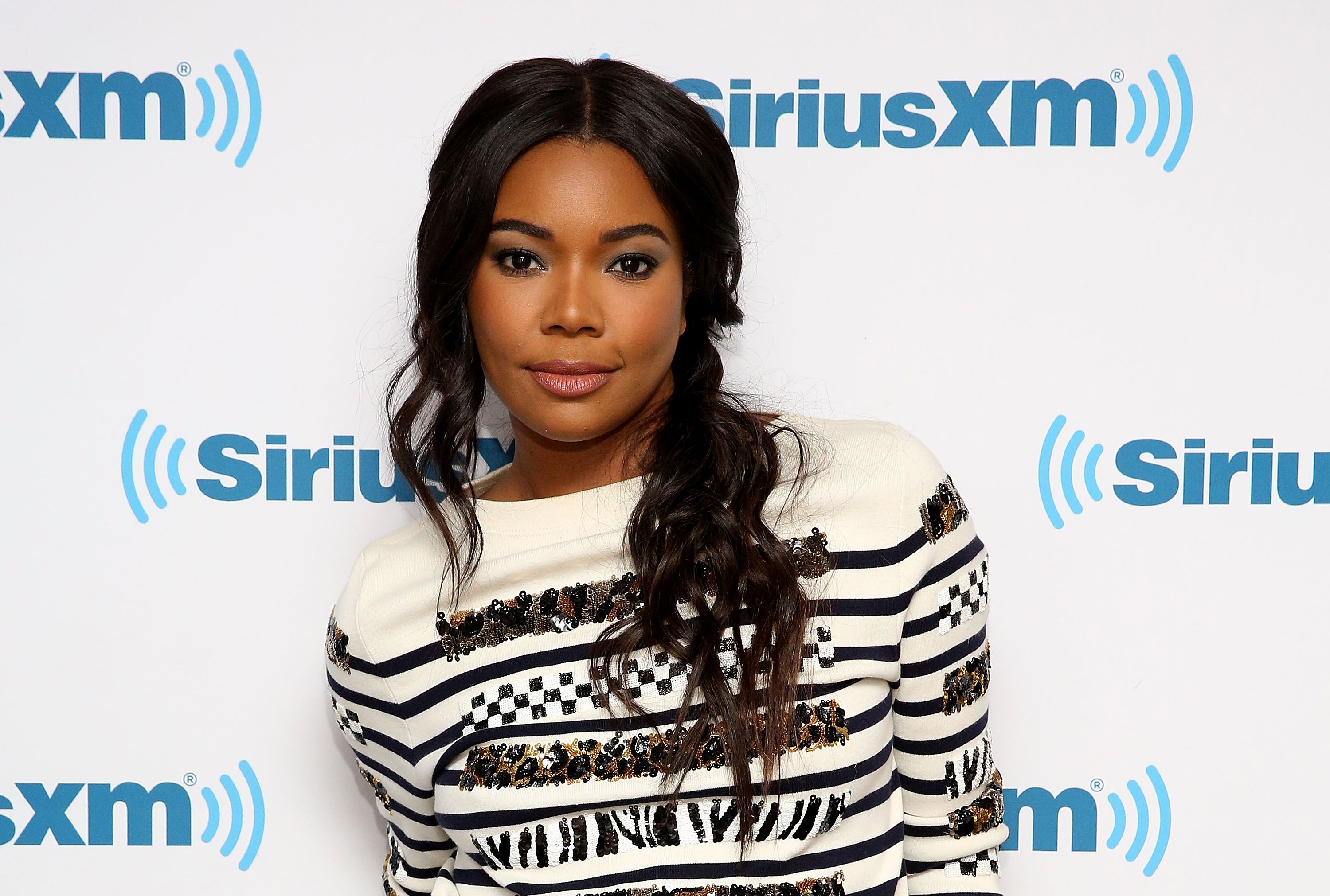 Gabrielle Union visits SiriusXM Studio in November 2016 in New York City | Photo: Getty Images
A CUTE AFFAIR
Kaavia looked extremely adorable, running in her full body red pajamas, with red and white foot covers on the end. Referring to her daughter's seeming jealousy towards the couple hugging, Union wrote the following in the caption:
"Group hugs only. No solo hugging in this house on @kaaviajames watch. ???This kid ya'll ????‍♀️"
Union was dressed in a striking bright pink outfit, showing off the actress's toned abs. Wayde on the other hand wore head-to-toe dark black and tasteful attire.
A PUBLIC AFFAIR
Union went even further to emphasize just how cute the video actually is by naming it "Hugs and Love". Fans and followers also seemed taken aback by the warm family, with the video bringing in just over 200,000 views.
The little girl (Kaavia) also influenced her mother into creating a fashion line for babies.
Followers of Union's Instagram account also hijacked the comment section, setting it ablaze with a plethora of hearts. There is no doubt that the public has a space in their heart for this adorable little girl.
SURROGACY
It may come as a surprise to many that Kaavia was conceived via surrogacy. Speaking about this in a discussion with Oprah Winfrey, Union had the following to say:
"We want her [Kaavia] to understand that she was so loved, wanted, desired, protected, and nurtured when she was just a thought."
The reason Union and Wade opted for surrogacy is that the couple was struggling with fertility issues. Union disclosed that this was due to a condition called adenomyosis.
SHADY BABY
Little Kaavia tends to have a generally unimpressed demeanor. This had earned the toddler the title "Shady Baby" online with her parents thinking that her general manner is a sign of a secure personality.
Union and Wade have even gone as far as to write a book called "Shady Baby" in honor of their daughter. The little girl also influenced her mother into creating a fashion line for babies.
Kaavia turned 2 years old last year November. Of course, her mom and dad went out of their way to make this "Shady Baby" feel special.
Sharing slideshows and video montages, the two parents were obviously excited to celebrate their little one growing up. The slideshow included many photos such as Kaavia and her dad cuddling up with one another in yet another hug.
Please fill in your e-mail so we can share with you our top stories!