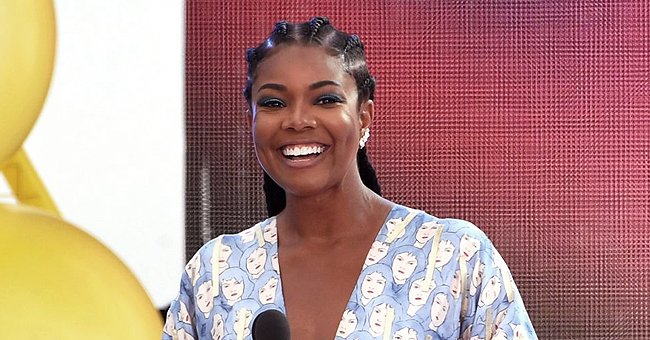 GettyImages
Gabrielle Union's Daughter Kaavia Melts Hearts Showing Her Contemptuous Look in a Pink Outfit

Dressed in pink, Gabrielle Union's daughter looked heavily unimpressed in a snapshot that was shared on the baby's own Instagram page.
Eighteen-month-old Kaavia James Union Wade was taken unawares as her photo was taken of her dressed in pink. Looking up with a concerned expression, she did not seem happy with the situation at all.
However, many fans in the comments section seemed to think this little girl's bad mood was hilarious. Laughing faces and hearts flooded into the comment section, a testament to just how cute Kaavia is.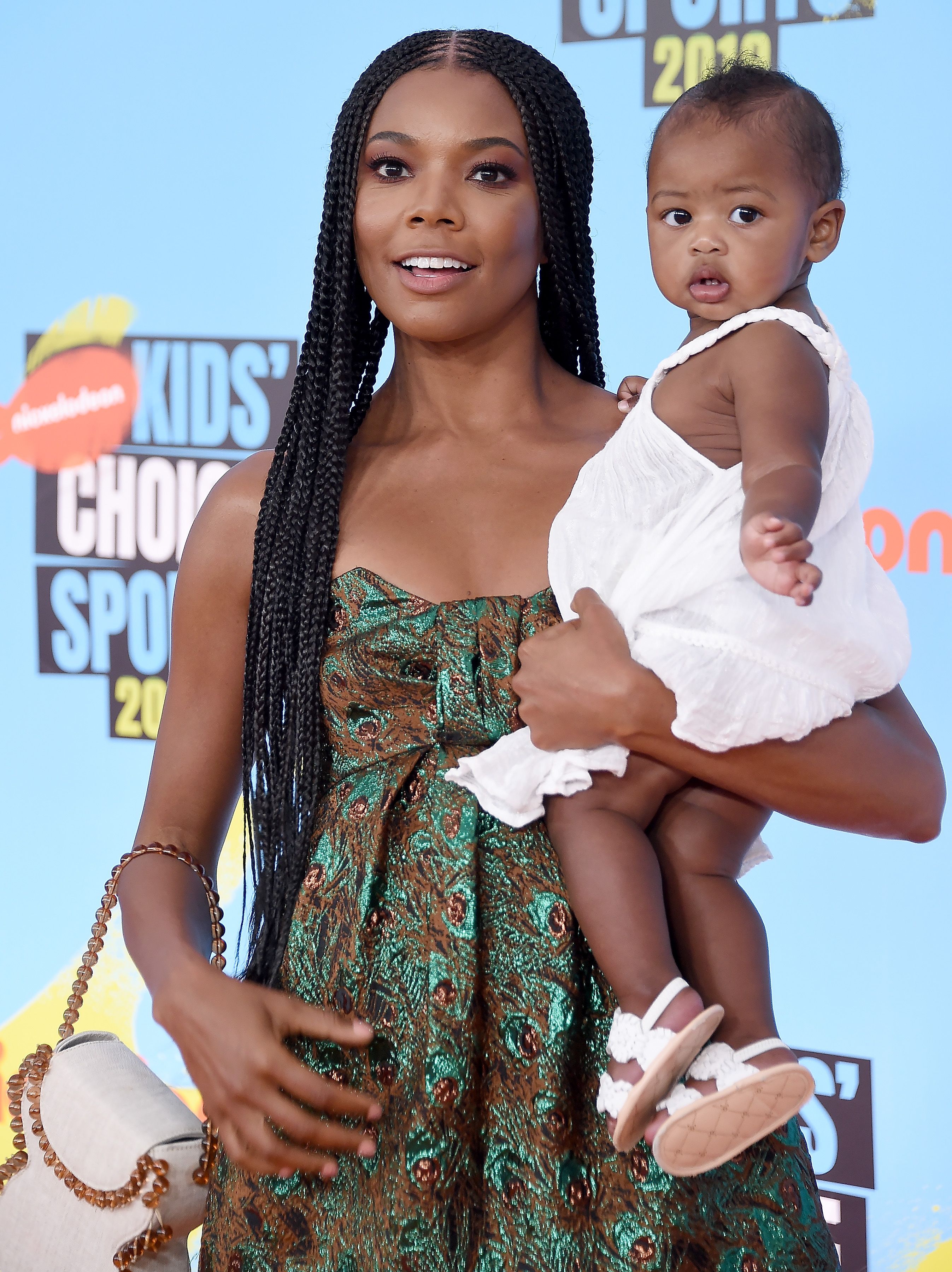 Gabrielle Union and her daughter Kaavia Wade at Nickelodeon Kids' Choice Sports 2019 on July 11, 2019 | Photo: Getty Images
THE WRONG ORDER
The page is dedicated to Kaavia but obviously run by her mischievous parents Union and Dwayne Wade. The post's caption seemed to encapsulate the mood of the two pictures, reading:
"Whaaaaaaaat... Is... Thiiiiisss? Swipe... Whispers to Shirley: See, that's what happens when they don't write down your order."
The post of the perturbed child attracted just over one-hundred and twenty-two thousand likes. One follower wrote, "The curiosity ???????" in the comment section.
TIRED AND HUNGRY
Looking up at what one can assume to be her mom and dad, the little girl seems as though she has just woken up. Her tousled hair suggests that she wasn't fully ready for the day yet.
Kaavia's parents seem to think that their daughter's general demeanor is a sign of a strong personality.
In the second Instagram picture found in this post, Kaavia seems to have calmed down, eating what looks to be a pie. Perhaps the food is what helped the little girl change her mood.
#SHADYBABY
This Instagram pic of Kaavia all in pink and looking upset is not the only photo of the child showing a serious face. In fact, she has earned the title of #ShadyBaby with sports anchor Adam Lefkoe commenting on her general demeanor:
"She's never impressed. She don't care what we do,"
In an Instagram video found on her page, Kaavia is holding a book with the title Shady Baby. Of course, the tiny one doesn't seem too excited by the publication at all.
BABY PHOTOS
Former "Destiny's Child" star Kelly Rowland also loves to share pictures of her children on Instagram. Her two sons Titan Jewell Weatherspoon and Noah Jon Weatherspoon have found their way into many of Rowland's online posts.
The singer admits that her busy life makes it hard to be a mother, although quarantine has allowed her to spend more quality time with them. Either way, this mom of two always makes an effort to prioritize her family.
Kaavia'ss parents seem to think that their daughter's general demeanor is a sign of a strong personality. This belief comes through the many captions on Kaavia's Instagram.
It seems like mom and dad believe their daughter will grow up to be someone who has strong boundaries and always says it like it is. It's difficult to disagree with them.
Please fill in your e-mail so we can share with you our top stories!