Kelly Rowland & Her Sons Show Their Strong Bond as They Cuddle during a Precious Family Moment
Iconic singer Kelly Rowland gives fans a glimpse of her "happy place" as she cuddles up in bed with her sons Titan Jewell and Noah Jon during a sweet family moment.
Kelly Rowland recently confirmed what fans had long suspected when she revealed her "happy place" is not on the stage but cozied up in bed with her two adorable sons. 
The second-time mom was still basking in the joy of motherhood and melted hearts when she shared an adorable photo of herself with her 6-year-old son Titan Jewell and newborn Noah Jon cuddled up in bed.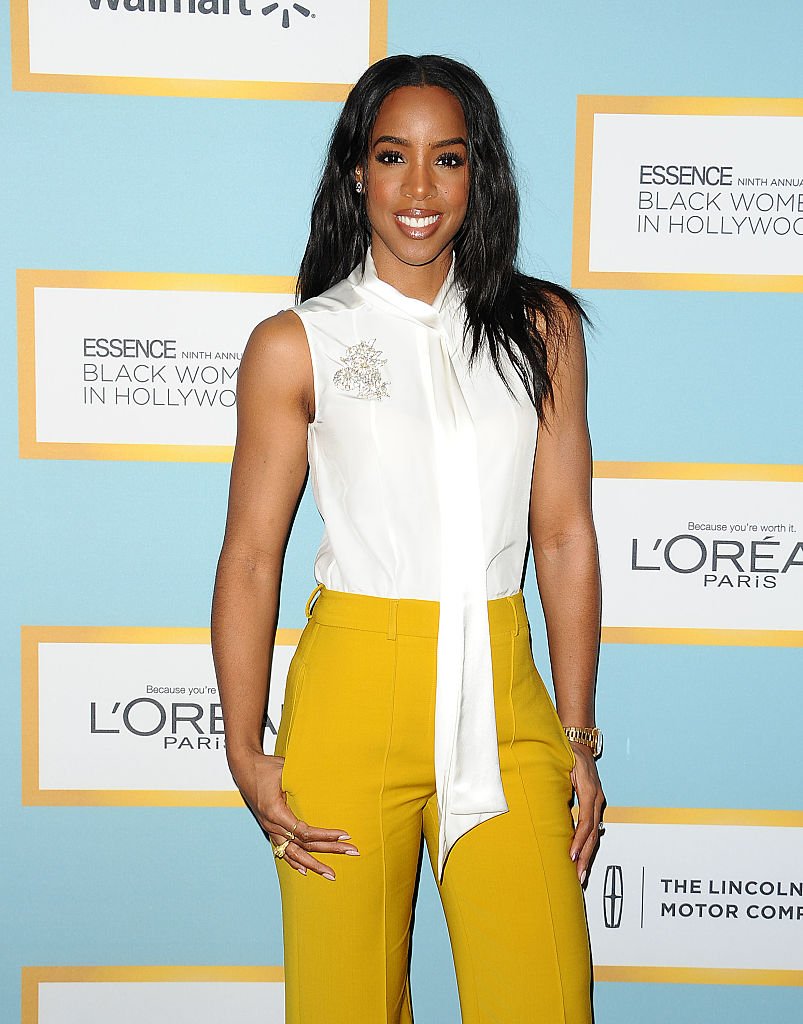 The photo captures the Destiny's Child alum makeup-free, cradling her baby boy wrapped in a teal flannel, while her older son Titan gently places his hand on his little brother's head. 
Rowland and Titan lovingly gaze down at the little prince as he peacefully sleeps, and the proud mother captions the photo writing:
"My Happy Place So grateful."
Rowland welcomed her second son, Noah Jon Weatherspoon, with her husband Tim Weatherspoon on January 21, 2021. The proud mother immediately took to her Instagram page to share the good news with her followers. 
Rowland and Weatherspoon tied the knot in a classy wedding ceremony in Costa Rica on May 9, 2014. That same year, the lovebirds welcomed their first child, son Titan, on November 4, 2014.
One of the more significant challenges Rowland has faced as a mom was balancing her career with raising her son.
Since becoming a mom, Rowland has been very vocal about her motherhood journey. In 2017, the "Dilemma" singer released a book titled "Whoa, Baby!" which detailed her experience as a first-time mom.
During a 2017 interview with Today, Rowland opened up about the many challenges she faced in the early stages of motherhood. She said:
"You know, it's crazy, but more moms have questions about what happens after (giving birth) than before."
One of the more significant challenges Rowland has faced as a mom was balancing her career with raising her son. However, the mother of two has always maintained that her family is her biggest priority. 
And the novel coronavirus-induced lockdown allowed the singer to catch a break from work and enjoy some quality bonding time with her family. 
Even though Rowland has been very involved in her son's upbringing, it has not stopped her from putting out some hits for her fans, including two singles last year, "Coffee," and "Hitman."
Rowland and her family are still in cloud nine following the latest addition to the pack. In her current mood, fans should not expect to see her performing or dishing out new hits anytime soon.