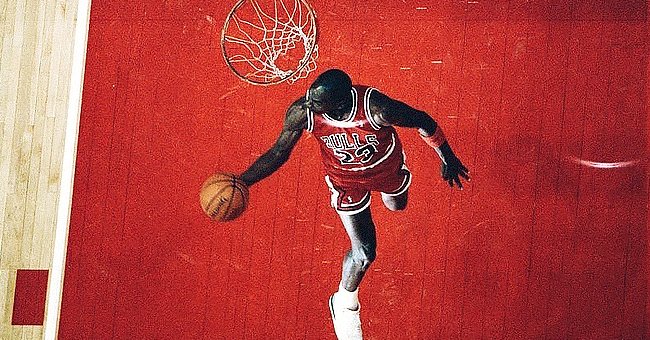 instagram.com/heirjordan13
Jaleel White Reveals Never-before-Seen Pic with Michael Jordan as He Celebrates His 58th B-Day
Actor and comedian Jaleel Ahmad White shares a tribute to Michael Jordan in an unseen picture of the legendary basketball player as he celebrated his 58th birthday on Wednesday, February 17.
Jaleel White just posted a wonderful throwback picture with Michael Jordan to acknowledge the NBA star's birthday. The photo was taken in the '90s and showed Jaleel and Michael together.
In the picture, Jordan stands over a head taller than White. He's dressed in a yellow and light brown checkered suit and has a tie to match the ensemble, which has two different patterns on it.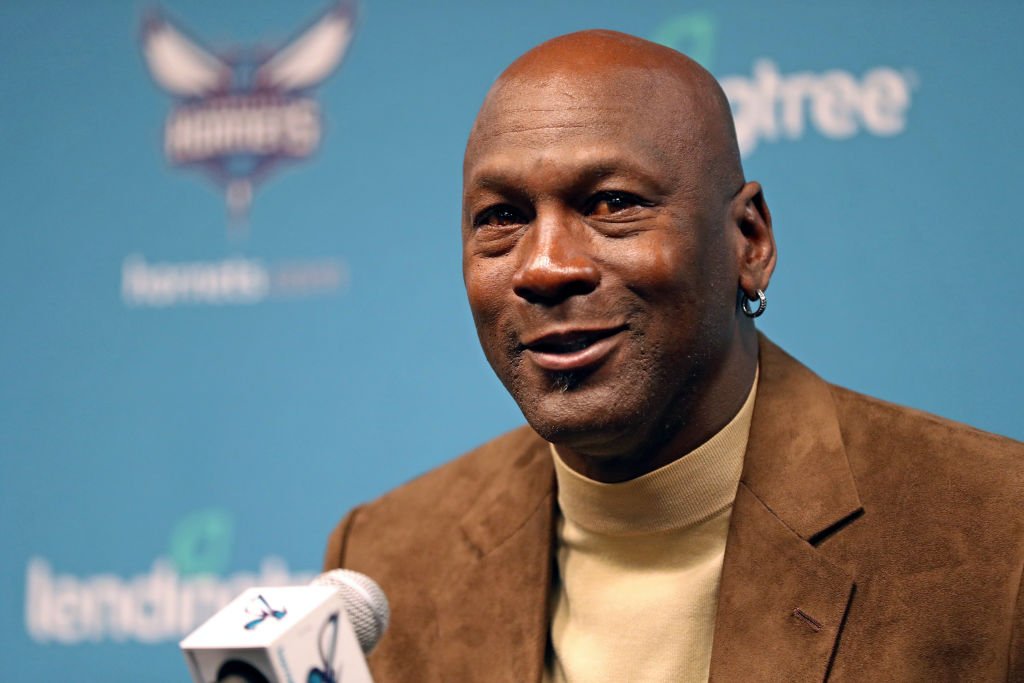 Michael Jordan at a press conference before the NBA All-Star Weekend in Charlotte, North Carolina, 2019 | Source: Getty Images
On the other hand, White looks much younger than his counterpart and is dressed in a black leather jacket. He is also wearing glasses and an oatmeal-colored sweater underneath the coat.
Jordan has his hand fondly on White's shoulder, and the texture of the image is aged and slightly grainy. White shared the picture on Instagram and wrote a heartfelt message to Jordan in the caption:
"Happy Birthday GOAT. If inspiring others is the greatest human accomplishment, you got us all beat by twenty-three miles."
Besides his professional career, Jordan has also had a bustling personal life. He has been married twice. His first marriage was to Juanita Vanoy in 1989, and they had three children: Jeffrey, Marcus, and Jasmine.
Jordan and Vanoy were divorced in 2006, and in 2013, he married Yvette Prieto, with whom he had twins a year later named Victoria and Ysabel. Jordan has also been partnered with Nike since 1984.
Jordan loves to give back to his community and last year he donated $10 million to build two new clinics.
Although both his sons, Marcus and Jeffrey, tried their hand at basketball like their father, eventually, they both accepted that making it into the NBA was not something that they would be able to achieve.
However, both brothers are still vastly successful. Jeffrey, who is Jordan's eldest son, is now a brand digital innovator for Nike Jordan. He described his job as needing to:
"conceptualize and test new technologies, trends, platforms."
Jeffrey remains inspired by his father, and for a good reason. For instance, Jordan loves to give back to his community, and last year he donated $10 million to build two new clinics in his hometown.
Jordan grew up in Wilmington, North Carolina, and has been committed to helping the areas with vulnerable health care systems. He has given a total of $17 million so far.
Jordan played for the Chicago Bulls for many years and permanently retired from basketball in 2003. However, his god-like abilities on the court have earned him endorsements from many companies, including Chevrolet.
Perhaps it was their Chevrolet Corvette C4 gift in 1984 that encouraged the billionaire's love of collecting sports cars. The GOAT basketballer can certainly afford it.
Please fill in your e-mail so we can share with you our top stories!