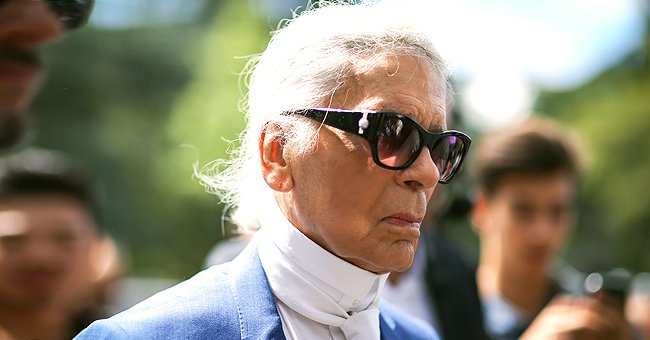 Getty Images
Karl Lagerfeld Passed Away in 2019 at Age 85 — Remembering the Legendary Designer's Career

Take a glimpse into the life and times of the celebrated and iconic fashion designer Karl Lagerfeld, who died in Paris in 2019, at age 85.
On February 19, 2019, the world woke up to the news of the passing of legendary designer Karl Lagerfeld, who died at age 85 in his adopted city of Paris.
It brought an end to the life of one of the world's greatest ever designers. Get inside Lagerfeld's life and times and see how he rose to the top of his career.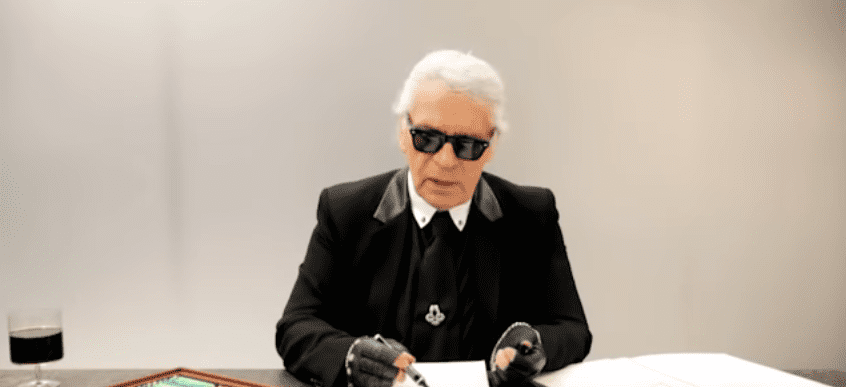 Karl Lagerfeld during an interview with Elle Mexico | Photo: Youtube / ELLE Mexico
HE ALWAYS LOVED FASHION
Lagerfeld was born Karl Otto Lagerfeldt in 1933. His father was a wealthy German businessman, while his mother was a Swedish lingerie saleswoman. He had an older sister, Martha Christiane, and an older half-sister, Thea, from his dad's first marriage.
The designer later changed his original surname to Lagerfeld. He removed the "t," revealing in his book, "The Karl Lagerfeld Diet," that it sounded more commercial.
At an early age, Lagerfeld showed massive interest in fashion and was supported by his parents, who granted him his wish to move to Paris at 14. There, he developed his passion and began reaping the rewards.
Seven years after moving to the French capital, he won a fashion contest after designing the best coat. Yves Saint Lauren won the coat category of the contest, and they became friends.
LAGERFELD'S CAREER TAKES OFF
After winning the competition, Lagerfeld's career took off when he joined Pierre Balm in a junior assistant role in 1955. He went on to have a designing gig with Jean Patou.
They worked together for five years before Lagerfeld switched from couture to ready-to-wear for a year. He joined Fendi in 1967 and Chloe ten years later.
In 1983, Lagerfeld joined Chanel ten years after Coco Chanel's demise and five years after its first ready-to-wear collection. He revived the then-ailing fashion house by reimagining its ready-to-wear line in the early 80s.
A year after joining Chanel, he launched his own eponymous label around the motif of intellectual sexiness. He sold the fashion brand to the Tommy Hilfiger Group, though he remained its chief creative director.
LAGERFELD'S CAREER HIGHLIGHTS
Lagerfeld's career spanned six decades, and in that time, he made so many remarkable achievements, which made him renowned as the master of reinvention.
He is famous for designing Fendi's original "FF" logo in just five seconds and produced over 100 collections for the big fashion brand. His revival of Chanel is also no mean feat.
Lagerfeld's creation of a fashion label is also one of his most outstanding achievements and the fulfillment of a dream he had all his life.
Besides being a famed designer, Lagerfeld was also a renowned filmmaker and photographer and is the man behind Bella Hadid's cover photo in Vogue Arabia's first September issue.
THE KARL LAGERFELD DIET
Lagerfeld was famous for losing 90 pounds on a diet that included eating blackberry mousse and tuna. He wrote a diet book, "The Karl Lagerfeld Diet," and said fashion is the healthiest motivation for losing weight.
The designer also said that dieting is not a fun thing to do, adding that one has to be a real bore like him to achieve success in it.
The fashion designer achieved so much more in his exceptional career and was skilled in capturing the moment. Even though he was highly reputed, he never said no to working with brands people considered not to be luxurious or high fashion brands.
Lagerfeld had an 18-year relationship with Jacques de Bascher, who died from AIDS in 1989. The demised designer is survived by his famous Birman breed cat, one of the heirs to his estimated $200 million fortune.
Please fill in your e-mail so we can share with you our top stories!