GOT Star Peter Dinklage's Wife of 15 Years Is a Writer — Get to Know Erica Schmidt
Award-winning Peter Dinklage, who played Tyrion Lannister HBO's cult series "Game of Thrones," stars in a forthcoming movie "Cyrano," written by his wife, Erica Schmidt.
Actor Peter Dinklage has been married for 15 years to actress and writer Erica Schmidt, a woman he idolized and with whom he shares two children. Now Peter and Erica are working together on a movie, "Cyrano."
Like so many entertainment industry couples, Peter and Erica met "on the job," and now they have been working together on a project. The couple has always been very discreet about their private life, but their new collaboration gave fans a glimpse into their relationship.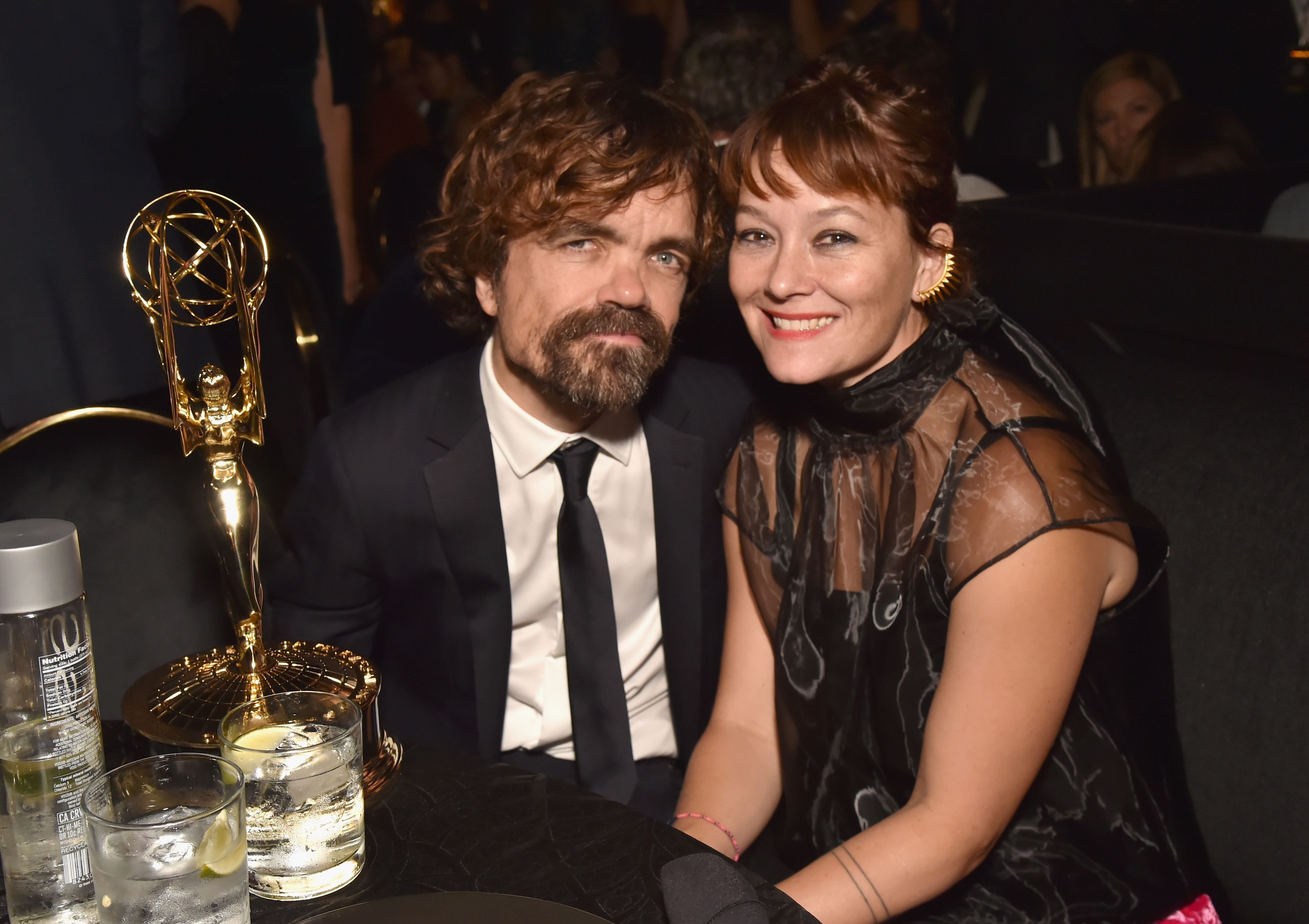 ROMANTIC HERO
Peter is not the only talent in the family. Erica is a gifted writer and stage director who attended Vassar and Julliard and has won awards for her work in the theater. In 2019, the couple worked together in a play, "Cyrano."
Erica wrote the script and directed the musical, and Peter played the lead, Cyrano de Bergerac. But in this version of the famous romance, instead of a big nose, the hero has small stature -- just like Peter Dinklage.
Erica was swept off her feet by Peter, and the couple eloped to Las Vegas in 2005.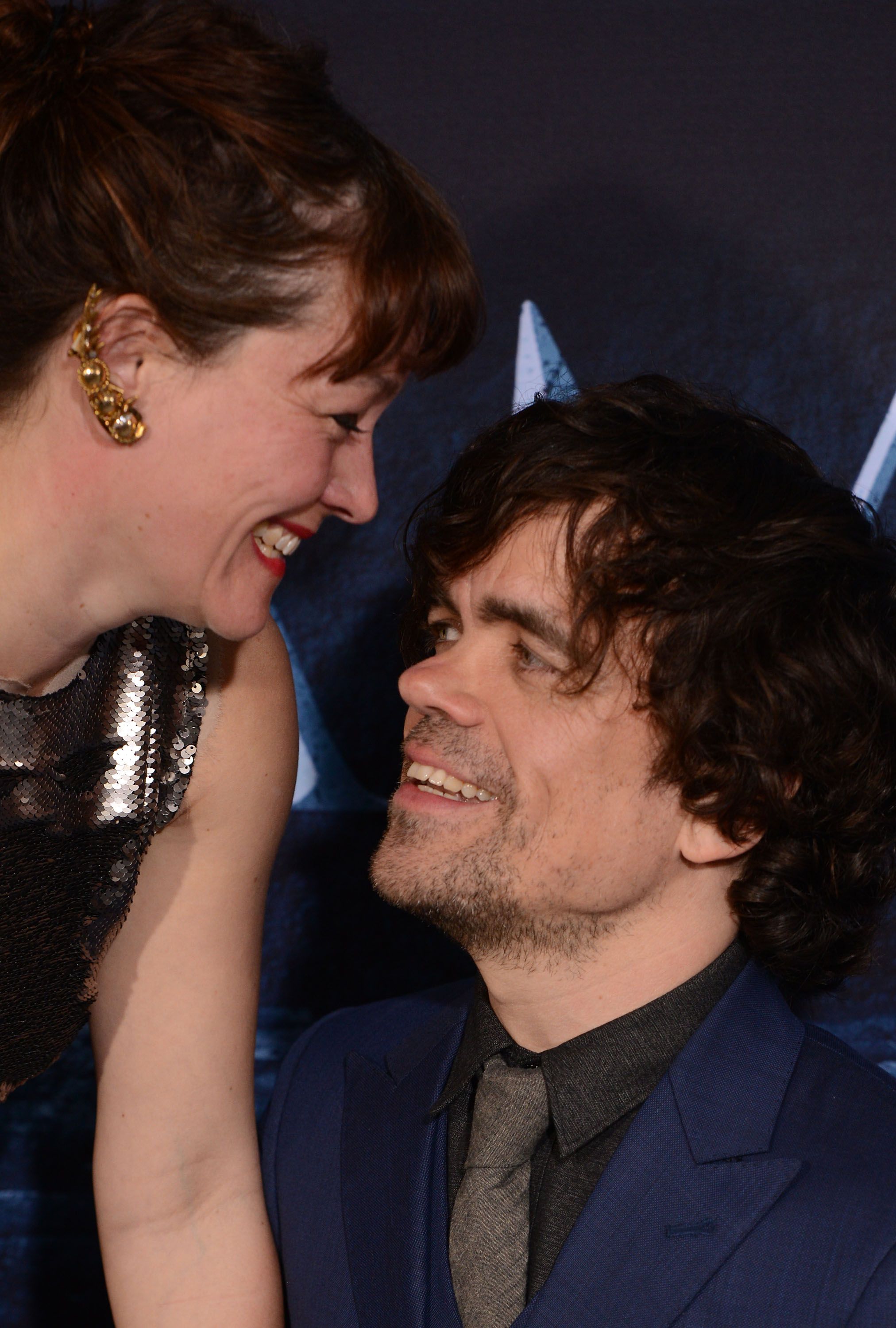 PUNK ROCK PASSION
In the play, Peter had the chance to revisit an old passion: punk rock. Back in the 90s, the actor belonged to a punk rock band, Whizzy, and in "Cyrano," he got to display his amazing vocal talents once again.
Fans may soon get to see Peter sing on the big screen since MGM has acquired the film rights to the musical, and Peter is slated to reprise the role of Cyrano on the big screen. As it turns out, Erica and Peter are a winning team in more ways than one.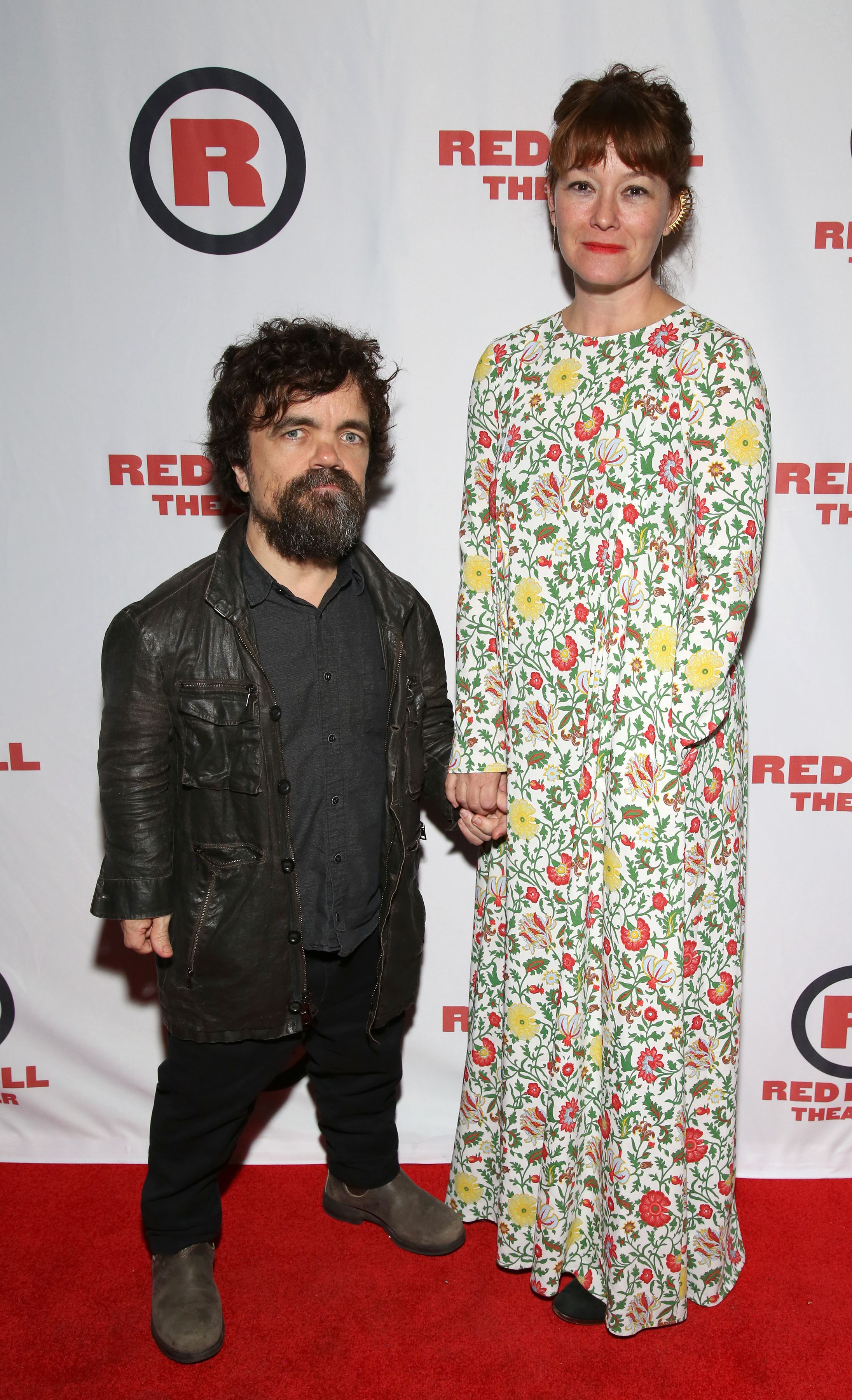 HER BIGGEST FAN
Peter is definitely Erica's biggest fan, and he describes her as the "real artist" in the family, while he is just the TV actor who pays the bills. The 8-time Emmy nominee revealed about his wife:
"She loves theatre. Unlike a lot of other people in our profession where film is the ultimate goal, theatre is sacred to her. It's not entertainment; it's art."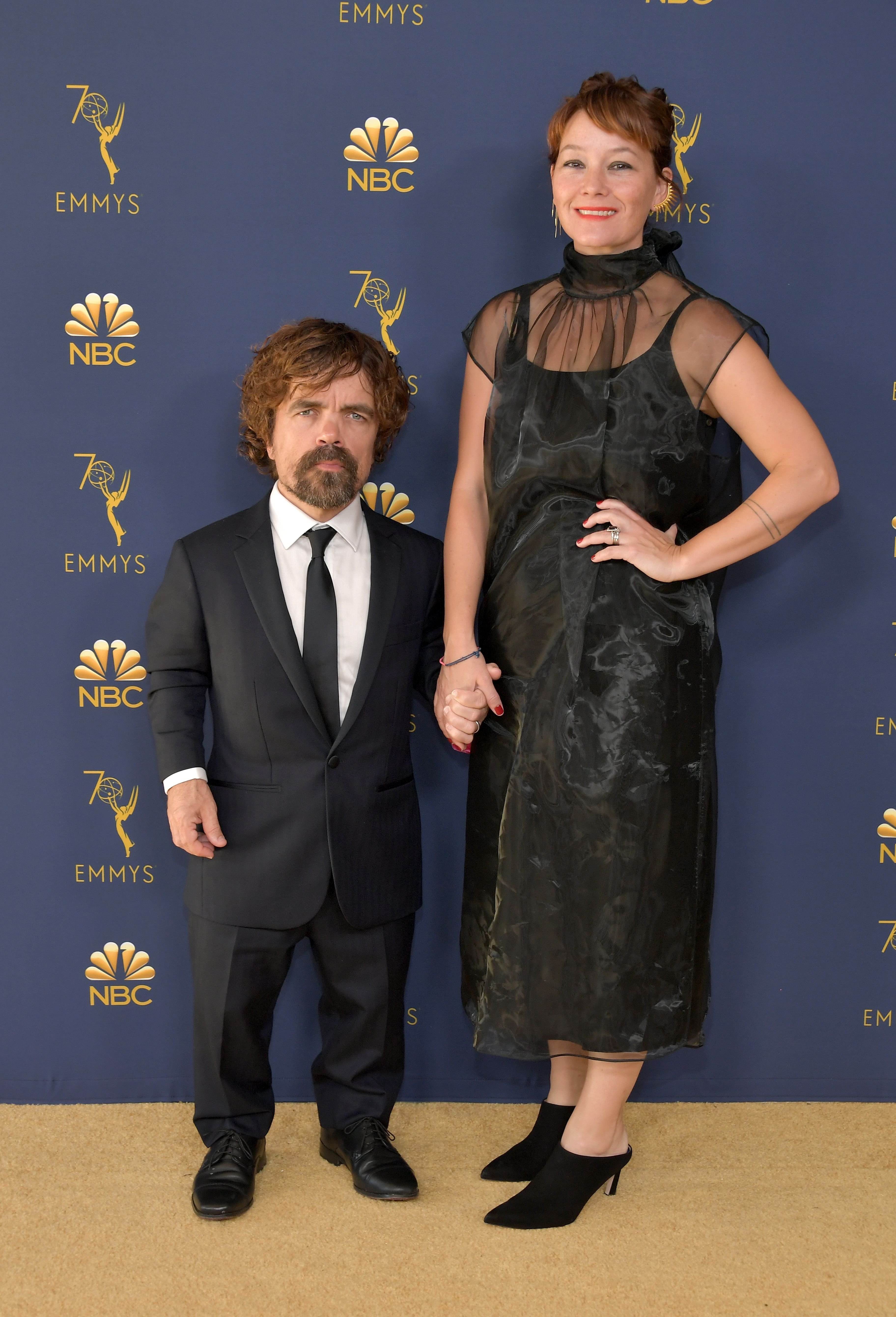 HIS GREATEST ADMIRER
Erica is equally effusive about her husband, his charm, his massive talent, his good looks, and the sexiness which audiences have only recently discovered and which she has known about all along. She said:
"Lately, girls have been, like, licking his face!"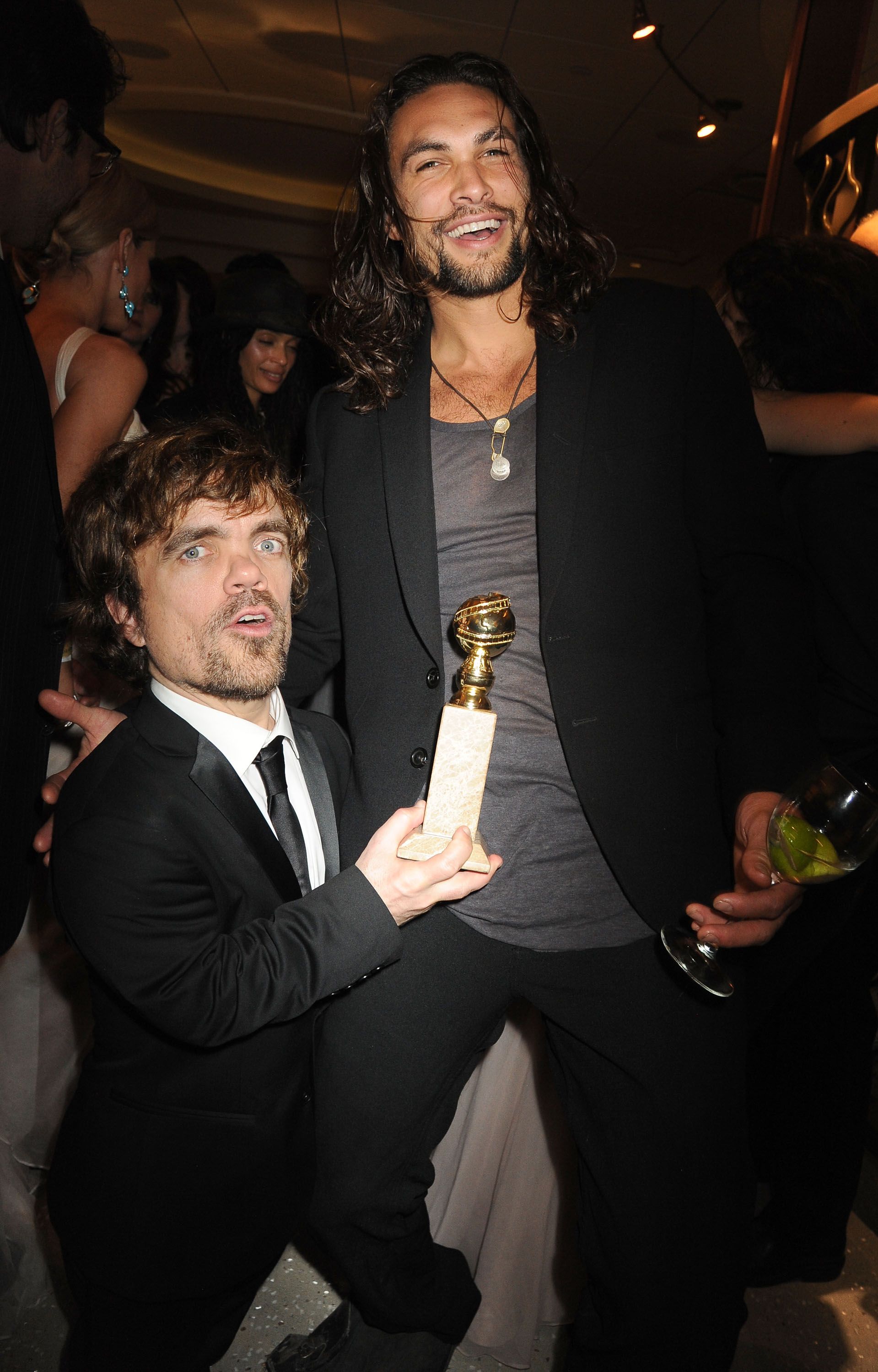 Erica was swept off her feet by Peter, and the couple eloped to Las Vegas in 2005. Keeping their life out of sight has been a constant since then. The couple welcomed their first child together, a daughter, in 2011.
In 2017, Erica and Peter's family grew again when they welcomed their baby son. The couple is so protective of their children that their names are unknown, and no photos of the two have ever been published.
STANDING TALL
Peter, who is now 51, was born with achondroplasia, a form of dwarfism, and as a result, he is 4′ 4″. Peter had trouble breaking into acting because he refused to accept any roles that diminished the dignity of people with his condition. 
Peter wants to be first and foremost an actor and to have his dwarfism regarded as no more relevant to his success than his eye color. It is who he is, and he has worked long and hard to accept himself.
Peter admitted that he was insecure when he was younger, but as he has grown older and his confidence grew, he left his fears behind. In fact, his "GOT" costar Lena Headey described Peter as "the most accomplished flirt."
But Peter's flirtatiousness doesn't affect Erica in the least. No matter how many female fans throw themselves at him or how many beautiful actresses he co-stars with, Erica is secure in Peter's love, as he is in hers.