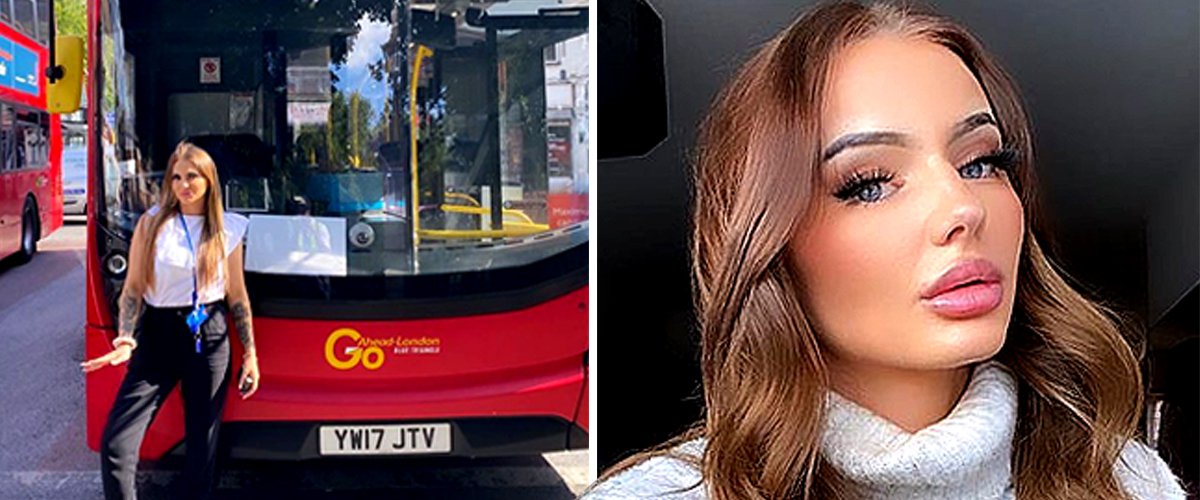 instagram.com/jodieleighthebusdriver
24-Year-Old UK Bus Driver Constantly Gets Told She's Too Pretty for the Job

A young female bus driver from England, named Jodie Leigh Fox is fulfilling her childhood dream after three years on the job, at the same time shattering stereotypes about what a bus driver should look like.
24-year-old Jodie Leigh Fox, a woman from Brentwood, Essex, in the United Kingdom, has been making a living as a bus driver since age 21, having left her old profession as a caregiver behind.
According to Fox, driving buses was a dream she always had, but it wasn't until she saw an advert on the back of a public transportation unit three years ago that she made up her mind to apply for the job, and she was selected.
But there has been one inconvenience that Fox probably never expected was going to affect her in her chosen occupation, since being a young and attractive woman apparently doesn't fit with the public's idea of a stereotypical bus driver.
As Fox has shared, there are passengers that cannot refrain from making unsolicited comments about her appearance, and these are mostly men that suggest that she is "too pretty" to be behind the wheel of a bus.
Fox also told Daily Mail in February 2021, she also receives comments from female passengers, but she is more OK with this because they don't imply that she is not right for the job and are often compliments on her makeup, nails, and style.
Fox acknowledges that there are of course other female bus drivers, but she has had a hard time making friends with her colleagues, since she shared that there are no other women bus drivers of her age in her area.
The enthusiastic bus driver is not letting any of these issues take any of the fun away from her, and she hopes to make a long career out of this job. She believes that as years go by, she continues to fight the stereotype of a bus driver.
"I had to do a lot of tests to become a bus driver; it's not easy like people might think. You have to do an English and maths test and about five different modules before eventually doing your theory," Fox explained.
The certificated driver (who can also drive coaches and limousines), is thus fulfilling a dream she has since she was only a little girl, when she favored sitting near the driver of the bus.
Fox knows that she is something of a rarity in her chosen field of work, but she is doing her part to help shatter the notion that a young and beautiful woman such as her can be a bus driver, and she is using TikTok to share details about her job.
It was only after Fox started to share her daily routine as a bus driver, revealing her profession on social media, taking photos in uniform, and commenting about passengers she met, that her story became viral and the press approached her.
"It wasn't until I posted that I was a bus driver that people went mad for it," Fox told Yahoo! Style, also admitting that she never imagined that she was going to receive so much attention.
But made no mistakes about Fox's vocation, because she assures that she only went public about her profession to share her perspective with the world, but her intentions are to stay on the job until her retirement.
Please fill in your e-mail so we can share with you our top stories!