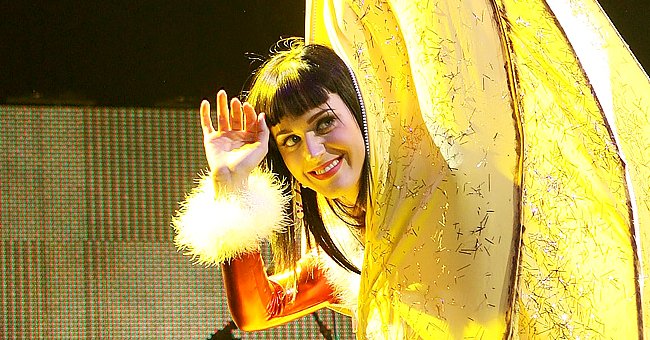 Getty Images
E! News: Katy Perry Is Not Scared to Take Fashion Risks Even after Becoming a Mom
During New York Fashion Week, Katy Perry's stylist shared with E! News that the pop star was quite willing to take fashion risks despite being a new mother.
Tatiana Waterford has had the honor of dressing Katy Perry for various events throughout her career as her stylist. Wherever the "Firework" singer goes, her stylist is ready to go along.
"American Idol" certainly portrays a fun, exciting fashion style, Waterford told E! News. She added that the freedom to spend her time creating custom looks is why she loves her job.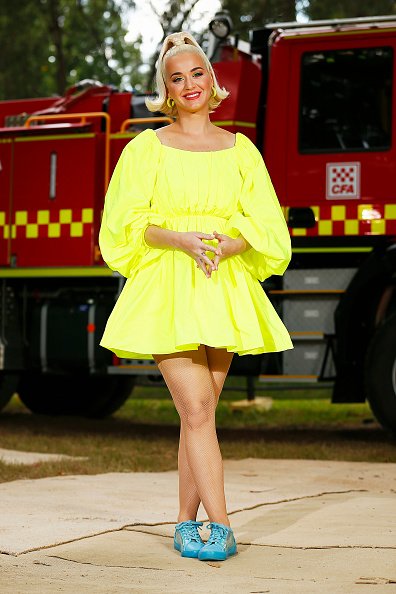 Katy Perry poses for a photograph on March 11, 2020 in Bright, Australia. | Photo: Getty Images
With Daisy Dove by her side, it's natural to assume the Grammy nominee isn't taking as many risks as she did before. However, Waterford stresses that that's not the case. She explained:
"We can have just as much fun now that she's a mom too. There's too much 'moms can't wear this.' She looks amazing!"
Many fans will remember how Perry rocked Christian Siriano's cow print outfit alongside fellow judges Luke Bryan and Lionel Richie. It was a unique risk that carried a special meaning for Waterford.
Christian Siriano created the cow look especially for Perry, which symbolizes the mother's milk. Having just given birth, Waterford said it's nice to have fun and take a break.
Perry recently changed her appearance ahead of her guest spot on "Jimmy Kimmel Live!," posting an adorable snap on social media detailing her new hairstyle for the event.
Perry managed to grab the spotlight when it was time for its finale.
In a series of pictures, Perry's long, dark hair was pictured instead of her shorter, blonde haircut. But in a clip she later posted, she said everything is fake and reveals her shorter, blonde hair again.
In 2008, Perry was known for her black locks. In 2018, Perry's longtime colorist Rick Henry of Nine Zero One Salon, told PEOPLE he saw a change when she cut her hair into a short platinum pixie.
Henry noted that Perry seemed strong and powerful, adding that women are usually reluctant to cut off their hair, but they feel marvelous and compelling when they do.
Perry explained to PEOPLE back then that cutting her hair also made her reconsider her makeup routine. She said the emphasis is on clean skin, followed by statement eyes and lips.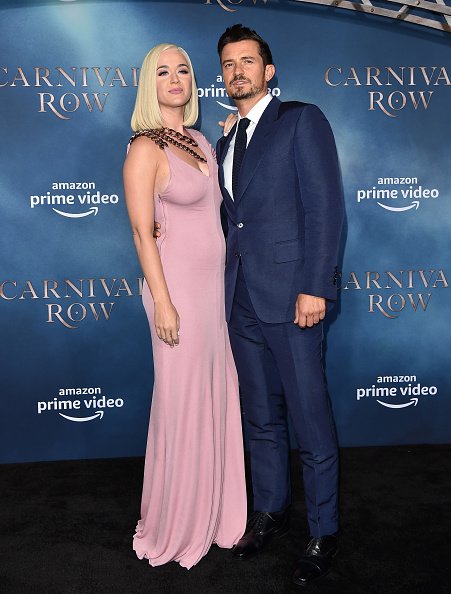 Katy Perry and Orlando Bloom at TCL Chinese Theatre on August 21, 2019 in Hollywood, California. | Photo: Getty Images
In January, the "Celebrating America" special wasn't filled with flashy fashion moments. However, Perry managed to grab the spotlight when it was time for its finale.
The fiancée of Orlando Bloom looked remarkable in a white gown flanked by a dramatic cape, armlets, and a peplum around her waist as she performed her iconic song, "Fireworks."
Please fill in your e-mail so we can share with you our top stories!