'Desperate Housewives' Star Marcia Cross Pens Tribute to Twin Daughters on Their 14th Birthday
Marcia Cross shared a sweet throwback photo from 14 years ago to celebrate her twin daughter's birthday.
Fourteen years ago, Marcia Cross welcomed her twin daughters into the world, and the mother took to social media to commemorate the special day by posting a baby picture of the two girls. 
Savannah and Eden Mahoney have officially crossed the threshold of adolescence, and their "Desperate Housewives" star mom is not letting the occasion go uncelebrated.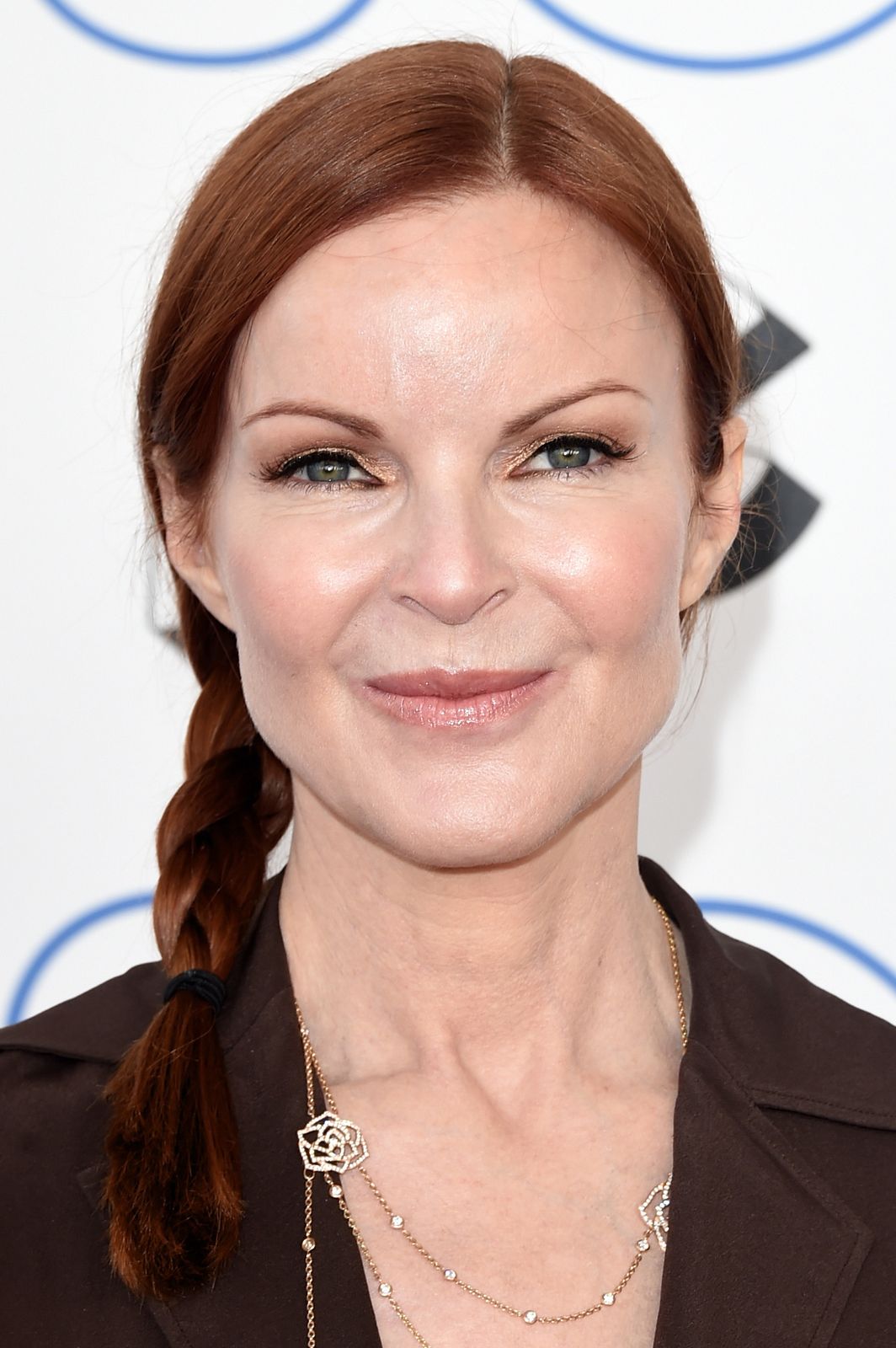 GRATEFUL CELEBRATIONS
58-year-old Cross welcomed the twins with her husband Tom Mahoney in 2007, and both parents have played a very active role in their children's upbringing ever since. 
The "Melrose Place" alum took a walk down memory lane as she celebrated her two girls' fourteenth trip around the sun. She posted an adorable photo of them as babies lying next to each other, captioning the post: 
"14 today!!! Sisters and friends. Creators of Love and mischief. Deep hearts, Soaring laughs and a love of adventure...grateful mama❤️❤️ "
BATTLES WITH CANCER
Savannah and Eden are celebrating their 14th birthday with parents who have both had to overcome cancer. Cross was diagnosed with anal cancer in November 2017, and Mahoney was diagnosed with throat cancer in 2009. 
During her pregnancy, Cross still formed part of the "Desperate Housewives" cast.
Both Cross and Mahoney underwent intensive treatments to overcome the disease and are now in remission. The actress has been very open about her journey with cancer in an attempt to raise more awareness. 
JOURNEY TO REMISSION
Cross has been in remission since September 2018 and has made a point of discussing her journey with anal cancer in an effort to destigmatize the disease. 
The "Beverly Hills 90210" star has shared her experience with chemotherapy treatment and its repercussions to inform and encourage people to seek the necessary help. She opened up about her treatment sharing: 
"I had gastric problems, mouth sores, all the terrible things that can happen with chemotherapy … It's certainly not fun."
PROUD PARENTS
Cross and Mahoney have been spotted at various sporting events where their daughters were participating in supporting them. Savannah and Eden are avid soccer players, with their parents cheering them along on the sidelines. 
The "Desperate Housewives" star who portrayed the beloved Bree Van de Kamp was part of the drama for eight seasons before stepping away to focus on her children and family. 
During her pregnancy, Cross still formed part of the "Desperate Housewives" cast, and after being summoned to bedrest, the actress had the drama's crew bring the set to her. 
Cross's bedroom was painted the same color as Bree Van de Kamp's boudoir to ensure consistency allowing the actress to portray her character from the comfort of her bedroom.