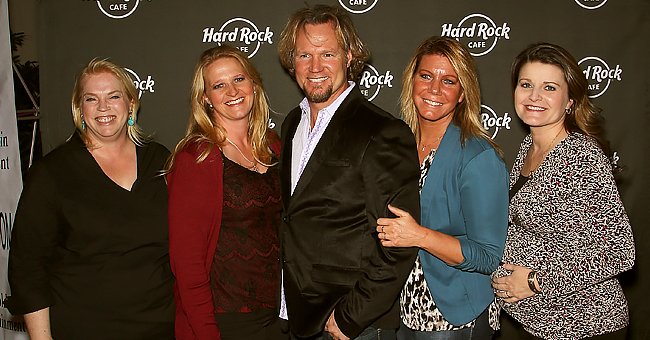 Getty Images
Kody Brown of 'Sister Wives' on the Struggles of Being Separated from Other Polygamist Families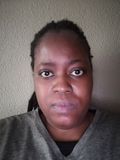 In a preview of the upcoming episode of "Sister Wives," the family patriarch confessed that he struggled with not living close to other polygamist practicing families.
Entertainment Tonight (ET) recently got a sneak peek of the upcoming "Sister Wives" Sunday episode. In the clip, the Brown family opened up about what it was like living in Arizona.
The polygamist family is now living far away from other family's like theirs. Kody and his wives, Meri, Janelle, Christine, and Robyn, took a trip to visit their friends, the Dargers, who also practice living a plural lifestyle.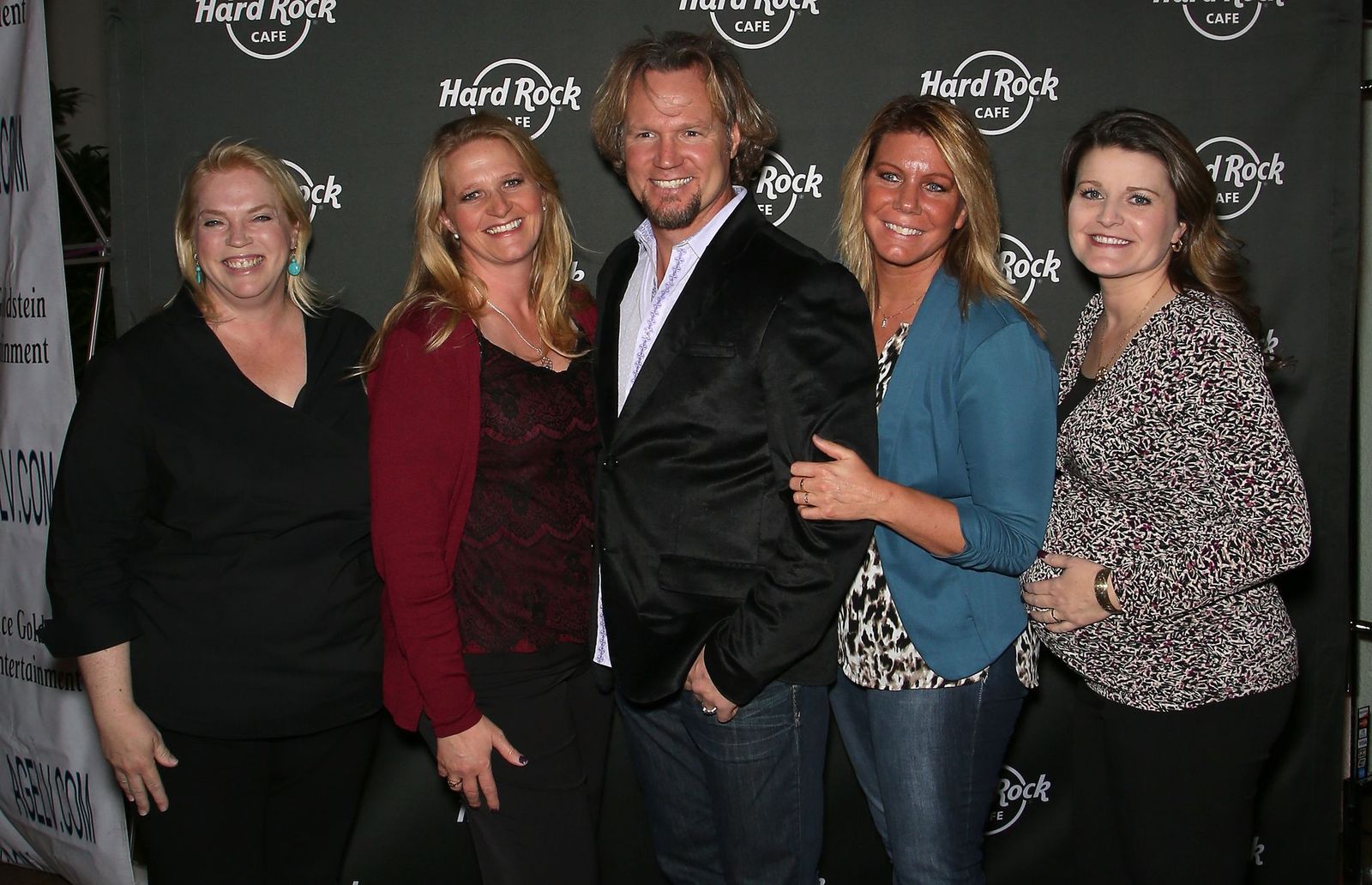 Janelle, Christine, Kody, Meri, and Robyn Brown at the Hard Rock Hotel's 25th-anniversary celebration on October 10, 2015, in Las Vegas, Nevada | Photo: Gabe Ginsberg/Getty Images
During the recording, Kody was seen standing aside with the Dargers' family patriarch. The Brown family leader confessed to him about one of his family's biggest problems, stating:
"I think one of our biggest problems is that we don't have other polygamists to fellowship with."
Kody explained that it felt like being home and felt safe when his family got to see the Dargers. He admitted that he felt emotional being with their friends because it was like seeing a relative.
The reality star also confessed that it was hard "being away" from other polygamists and noted that it was just different. His friend related to his feelings acknowledging how normal people didn't get their lifestyle.
Before moving to Arizona, Kody, his four wives, and their children all lived together in one home in Lehi, Utah. In 2011, the family relocated to Las Vegas, where each wife lived in a separate home.
In August 2018, the family announced that they were moving again, but this time to the Grand Canyon State. They relocated again to where they now live in Flagstaff, Arizona.
The Browns explained that they were moving in the hopes of enjoying the mountain air, the cooler temperatures, the scenic views, and the slower lifestyle of Flagstaff. The wives, again, lived in separate homes.
Even though the five parents practice polygamy, their children don't seem keen on it.
Kody actually wants all his wives to be back under one roof like before. Amid the COVID-19 pandemic, he's spent most of his time with his "favorite wife," Robyn, while in quarantine.
Janelle even broke into tears when she learned that the father of 18 would only visit her once a week during the pandemic. Even though the five parents practice polygamy, their children don't seem keen on it.
Janelle noted how their children loved belonging to a big family but haven't shown an interest in being polygamists themselves. "Sister Wives" airs on Sundays at 10 p.m. ET/PT on TLC.
Please fill in your e-mail so we can share with you our top stories!