'Sister Wives' Star Kody Brown Is Husband to 4 Wives & Father to 18 Children — Meet His Family
"Sister Wives" star Kody Brown is the Brown family's patriarch, a polygamist family living in Flagstaff, Arizona. His four wives and 18 children make up his family.
Originally, Kody Brown was married to Meri only. As a result of their divorce, he married his fourth wife, Robyn, in 2014 for the purpose of adopting her three children from her previous marriage. 
The reality star considers himself spiritually married to each of his wives equally, despite having one wife by law. Learn more about his family by scrolling down below.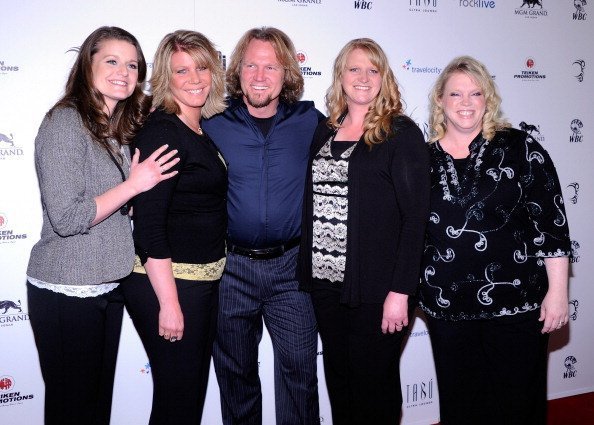 MERI BROWN
A mutual friend introduced Brown and Meri during the summer of 1989. After just six months, they tied the knot on April 21, 1990. Meri gave birth to their daughter Mariah five years later.
JANELLE BROWN
In 1989, Janelle first met Brown and became friends. While Brown and Meri were visiting Brown's parents' ranch in Montana, Janelle was invited to join them for a few days.
They were attracted to each other from the beginning. Things continued to progress, and in 1993 they got married. They share six children — Logan, Maddie, Hunter, Garrison, Gabriel, and Savannah.
CHRISTINE BROWN
Christine and Brown met each other through her sister after leaving high school in the summer of 1990. They became close friends. In 1994, Christine realized Brown was the one she wanted to marry.
They went out for their first date, where Brown proposed on Valentine's Day 1994. They were married one month later and had six children — Aspyn, Mykelti, Paedon, Gwendlyn, Ysabel, and Truely.
ROBYN BROWN
Robyn met Brown and Meri in June of 2009. She had no idea that after meeting, they kept talking about her. Later, Robyn began a romance with Brown, and the pair got married in 2010.
Three of Robyn and Brown's five children — Dayton, Aurora, and Breanna — are from Robyn's first marriage. Solomon and Ariella Mae later joined Robyn and Brown.
In February 2021, the "Sister Wives" sneak peek promotional video for the new season has Brown making an astonishing admission. According to him, his family isn't the same as it used to be.
All families experience changes over time, but Brown's family has experienced many more than average changes. Two of Brown's wives question their future as Mrs. Browns in the new season.
Meanwhile, in December 2020, Brown admitted that he and his polygamous family are not popular in Flagstaff, Arizona, where neighbors want them to relocate.
The church's stake president of the Flagstaff Arizona East Stake, Leslie Seaman, told The Sun he never met Brown, nor his family, and that the church there does not support polygamy.