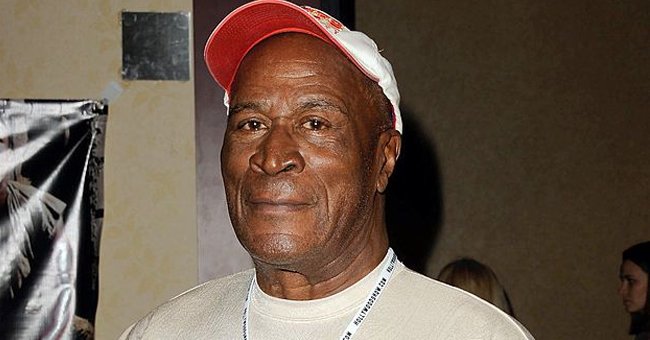 Getty Images
John Amos' Daughter Shannon Poses in Natural Makeup as She Shows off Her Colorful Earrings
John Amos's daughter Shanon impressed her followers with a cute picture she shared on her Instagram where she flaunted her colorful earrings and nose piercing with her natural look.
Not many fans know that John Amos from "Good Times" has a daughter who followed in his footsteps and has a huge following, just like her dad. The Hollywood veteran's daughter, Shannon Amos, has all the charms of her famous father.
Like her father, Shannon likes to keep it real and simple even when it comes to her appearance; she prefers it natural, and her latest Instagram post shows it.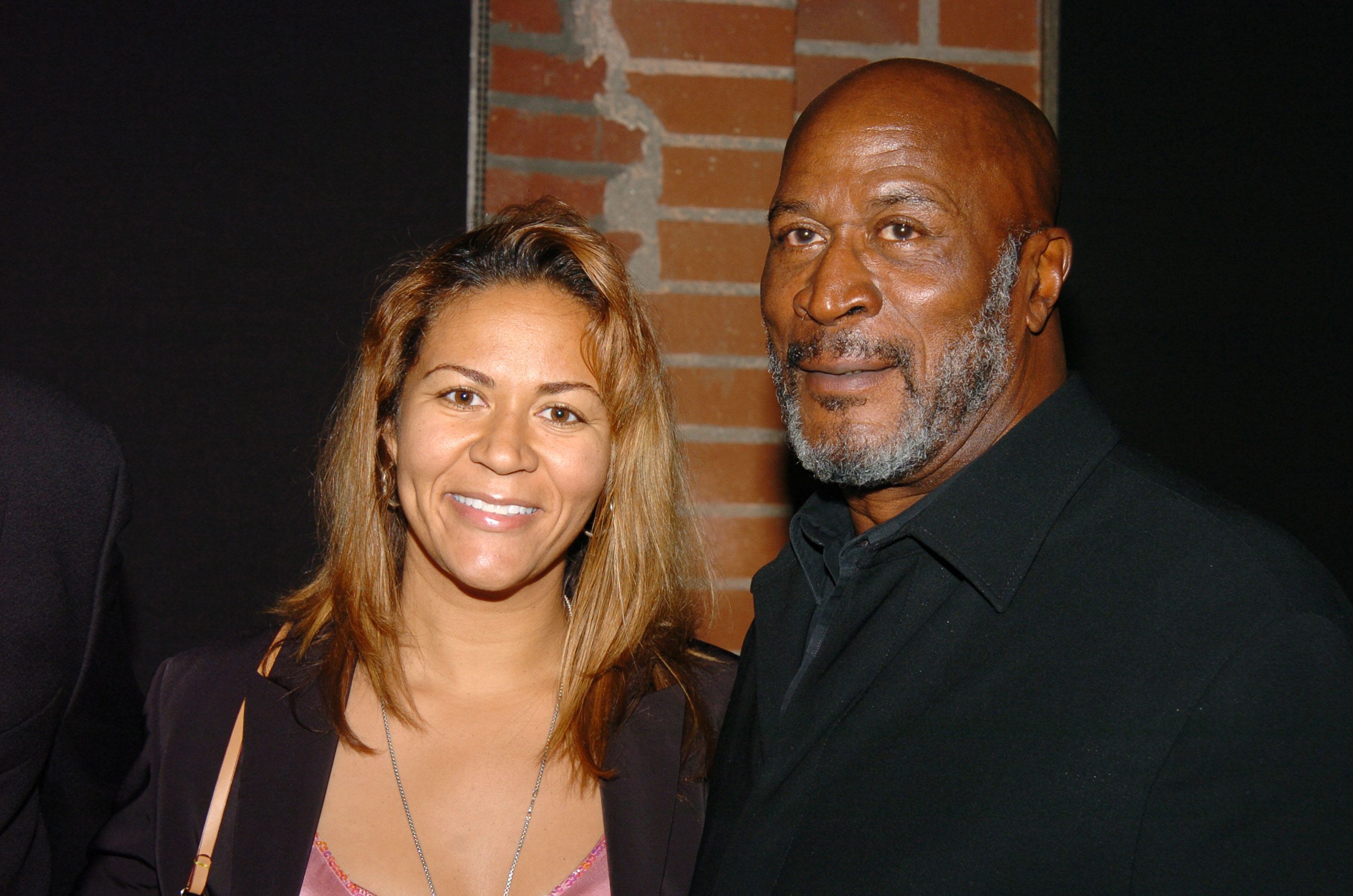 John Amos and daughter Shannon at the third annual "Acts of Love" after-party on November 08, 2004, in Los Angeles | Photo: Getty Images
The producer shared a sweet picture of herself flaunting her love for natural looks while wearing cute colorful curly earrings. Shanon also showed off her braids and nose piercing which made her look more natural than ever.
Like most of her posts, the caption contained an inspirational piece, and this time around, it was a quote from Bella Hooks, which centered on love.
This will not be Shanon's first time sharing a picture of herself in her natural makeup. Previously, she thrilled her fans to a sweet snap of her rocking a clean face void of any makeup, and her fans loved it.
Aside from her love for looking natural, Shannon equally has a love and passion inherited from her famous father — love for the movie industry. Just like the "Good Times" star, Shannon is also making a name for herself in Hollywood.
He revealed that the producers did not take his suggestions well.
According to reports, she owns an Atlanta and Los Angeles-based production company called Afterglow Multimedia, LLC, responsible for several national TV commercials for The Gap, Nike, and Lincoln-Mercury.
Shannon is a former Creative Executive for Warner Bros and helped produce several hit movies like "Blood Diamond" and "Letters from Iwo Jima." She was also part of the production team of box office hits like "Harry Potter" and "The Bucket List."
Shannon has also had the privilege of directing her legendary father on a project the two embarked on back in 2008. Shannon described the moment as one of her most favorite.
Her father, John, became a national sensation when he played a difficult father in the hit sitcom "Good Times." John was later fired from the show, and in an interview, he opened up on what led to him being fired.
The screen legend reportedly said that his desire to make the show more authentic led to his termination. He revealed that the producers did not take his suggestions well.
John revealed that the script did not correctly depict Black men's character as they were no Black writers on the set.
Looking back, John admits that his explosive manner did not help him drive home his point and, if given a chance, he would be calmer in his approach. Despite leaving the show, John cemented his place as one of the biggest names of his era.
Please fill in your e-mail so we can share with you our top stories!