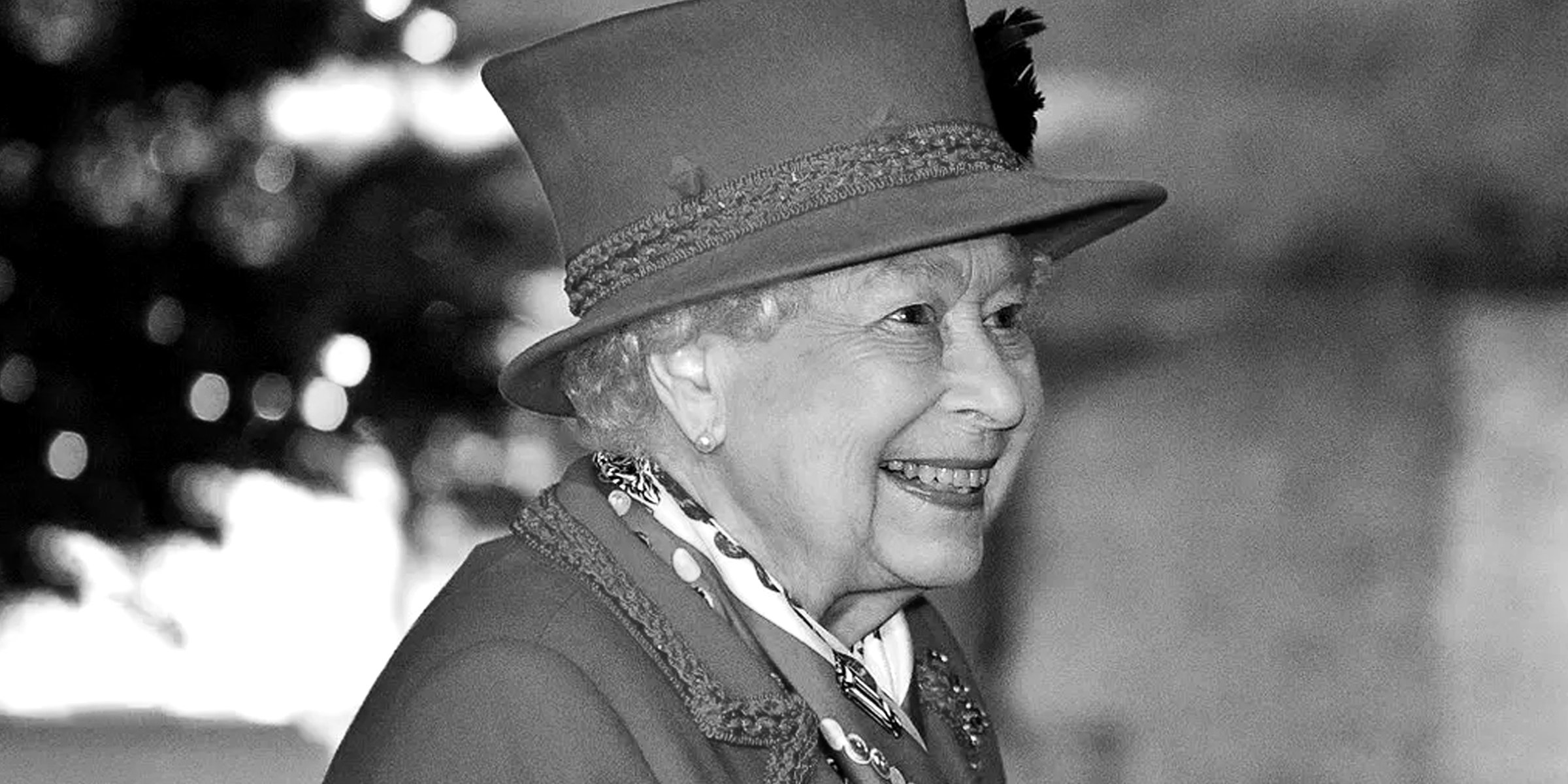 Getty Images
End of an Era — Britain Mourns Queen Elizabeth II's Passing

Britain bids a sad farewell to Her Majesty Queen Elizabeth II, who served her Nation as a monarch from the age of 25, and through most of a troubled century.
Elizabeth II led Britain and the Commonwealth for 70 years, and most of her subjects cannot remember a time when she wasn't Queen. She has lived through wars and uneasy peace and social upheavals with a reassuring serenity.
Throughout her reign, the world changed beyond recognition, and Elizabeth II became a symbol of continuity, stability, and tradition. In an era in which monarchies are in decline, Elizabeth II came to represent Britain's unity and endurance in trying times.
Now, just months after the Nation celebrated her Platinum Jubilee, the woman who dedicated her life to her people has passed away.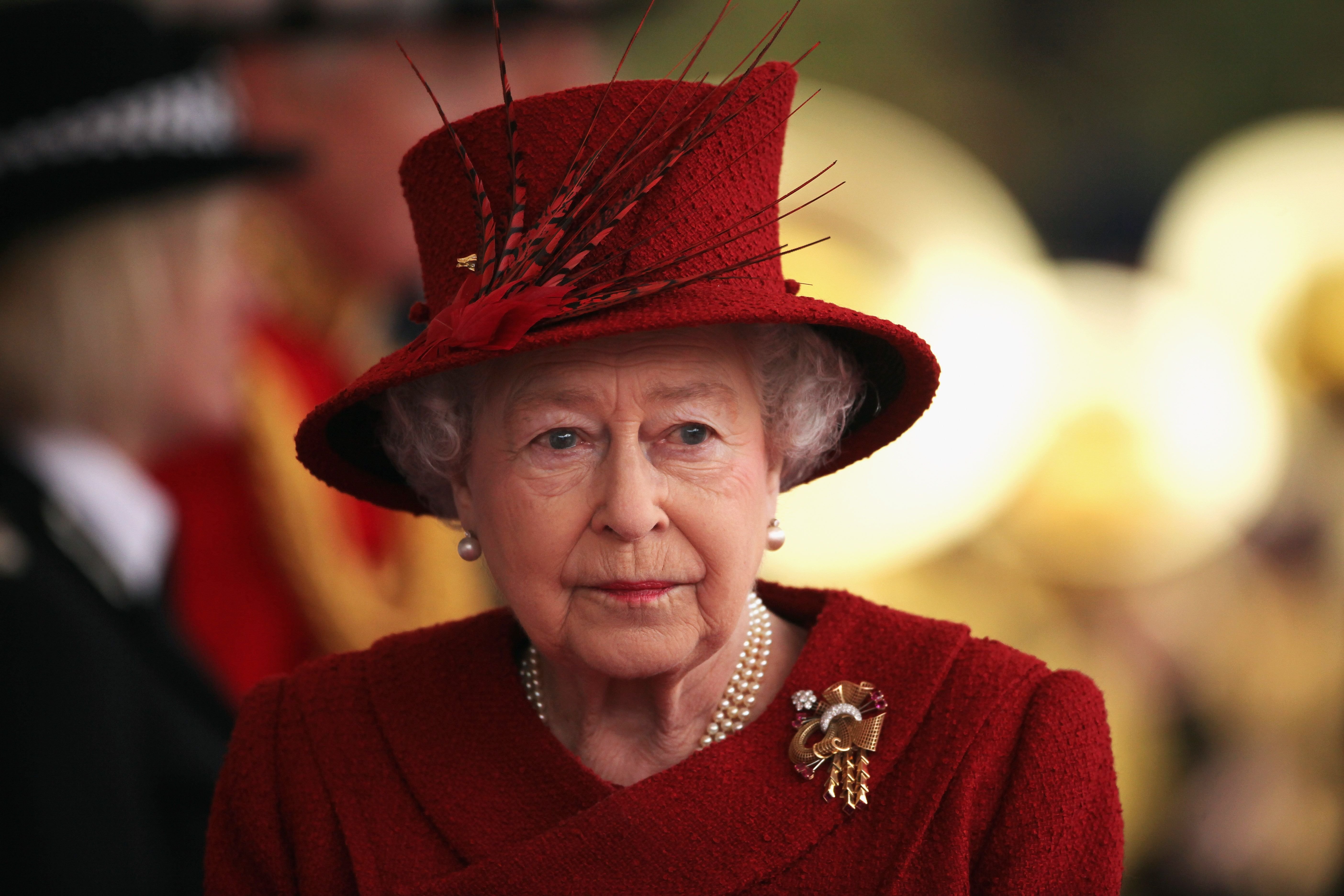 Queen Elizabeth II at her Windsor residence in October 2010 in Windsor, England | Source: Getty Images
Born a Princess
When Elizabeth was born in 1926, the possibility that she might ascend to the throne was far from anyone's mind, including her father, Prince Albert, Duke of York, and her mother, Princess Mary.
Prince Albert was King George V's second son, and ahead of him in the line of succession was his brother, Edward Prince of Wales, a young, healthy, and active man likely to marry and have children.
Elizabeth's brief idyll as a carefree wife and mother was over, and she took on the responsibilities of the United Kingdom's reigning monarch.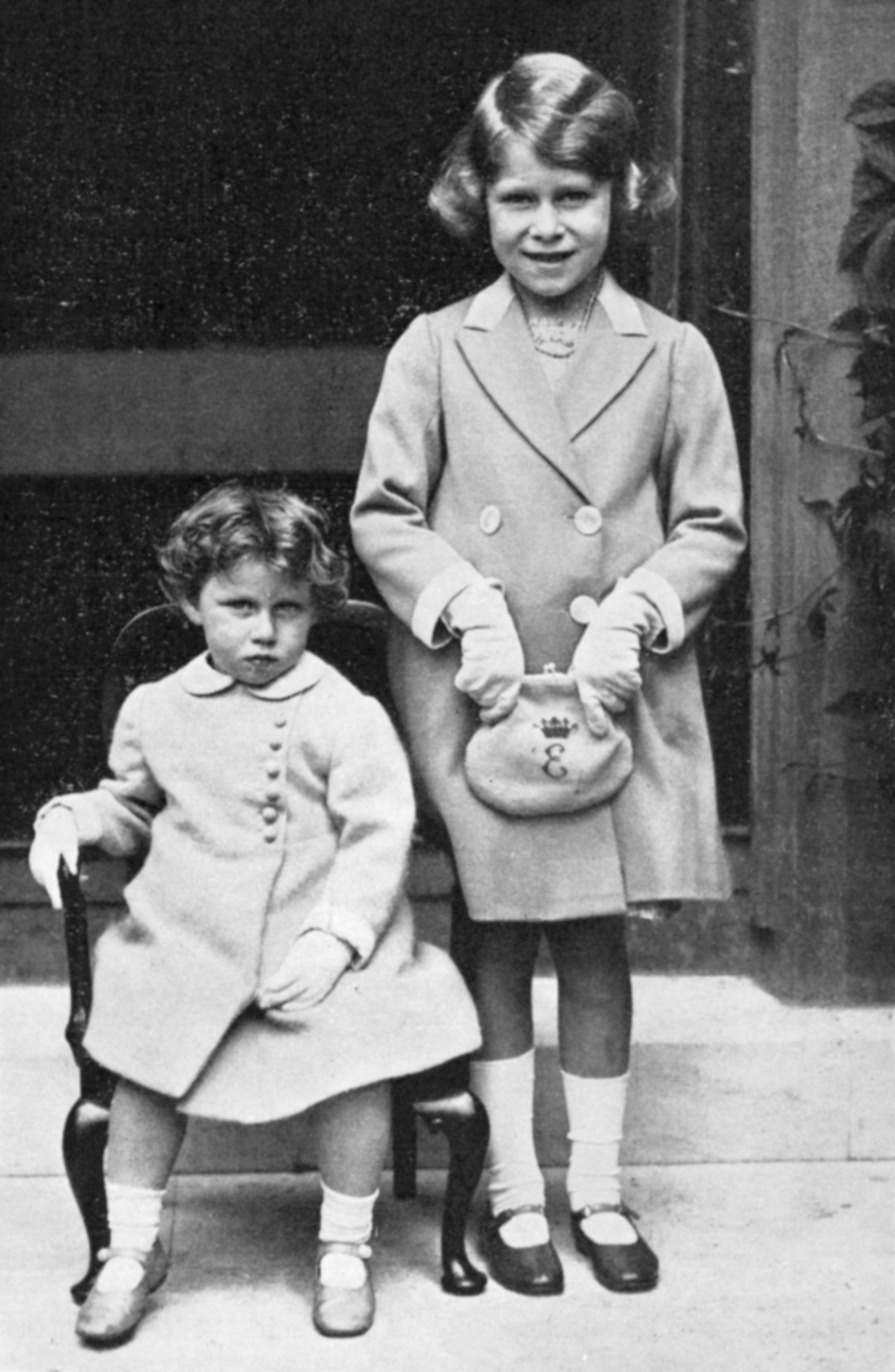 The Princesses Elizabeth and Margaret in 1933 | Source: Getty Images
The Wayward Prince
History was wrenched off-course when Edward met and fell in love with an American divorcée, Wallis Simpson, and embarked on an affair that scandalized the world. His father the King disapproved, but when he died Edward was determined to make Wallis his queen.
Balked by his Government, Parliament, and the House of Lords, Edward abdicated and forced his shy younger brother, Albert to become king. Albert was crowned as King George VI in 1936, and his 10-year-old daughter Elizabeth became the 1st in line to the throne.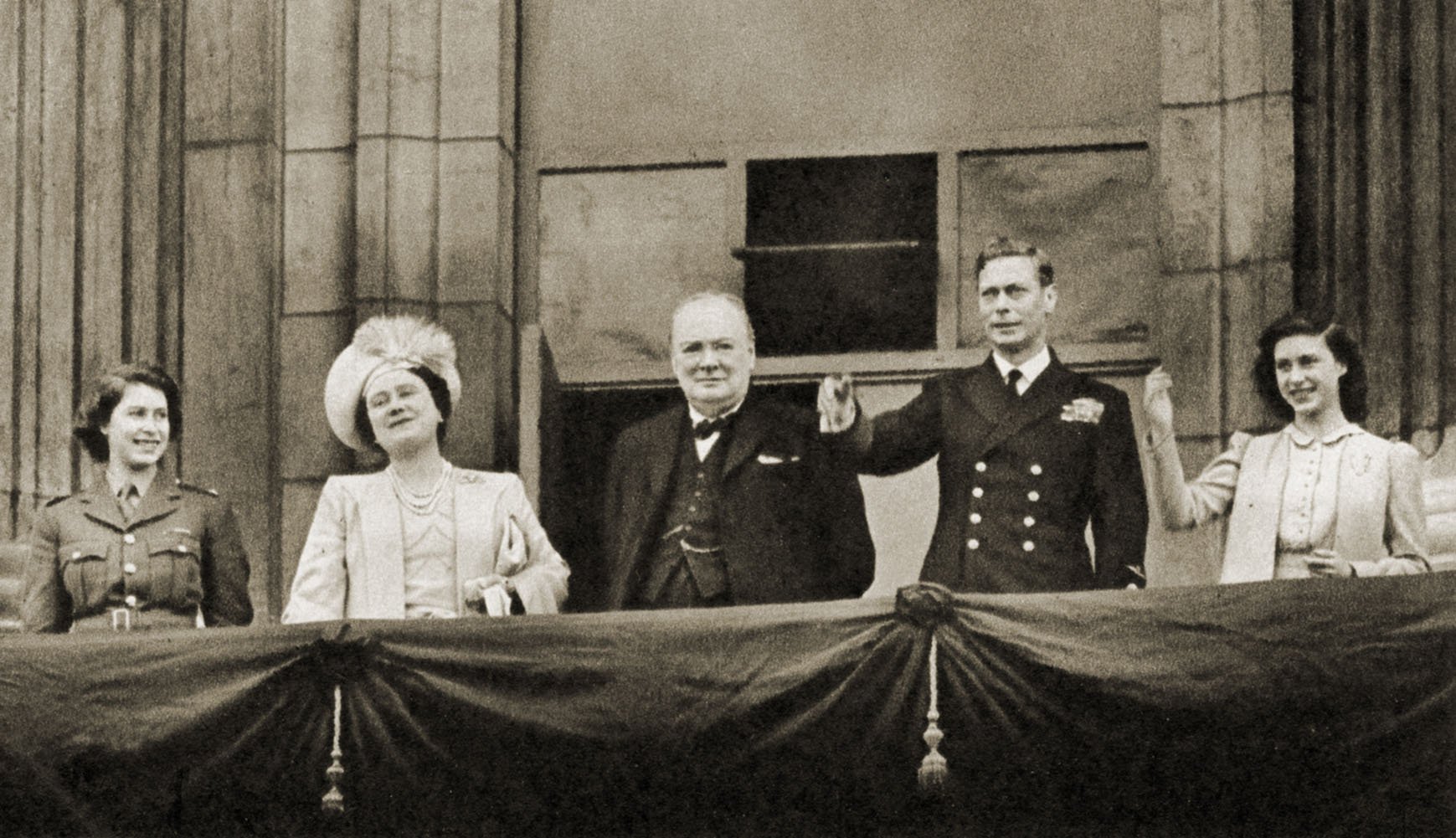 Winston Churchill, Princess Elizabeth, Queen Elizabeth, King George VI, and Princess Margaret, on the balcony of Buckingham Palace on VE-Day, 8 May 1945 | Source: Getty Images
Queen-In-Waiting
Elizabeth and her sister Margaret were raised in a warm and loving family, with no expectation of public life, but when she was ten, their lives were transformed. The two princesses were now in the limelight, and the world was watching.
When WWII broke out, the Royal family earned the lifelong devotion of the people by remaining in London and withstanding the Blitz alongside their subjects. Princess Elizabeth joined the Auxiliary Territorial Service and trained as a driver and mechanic.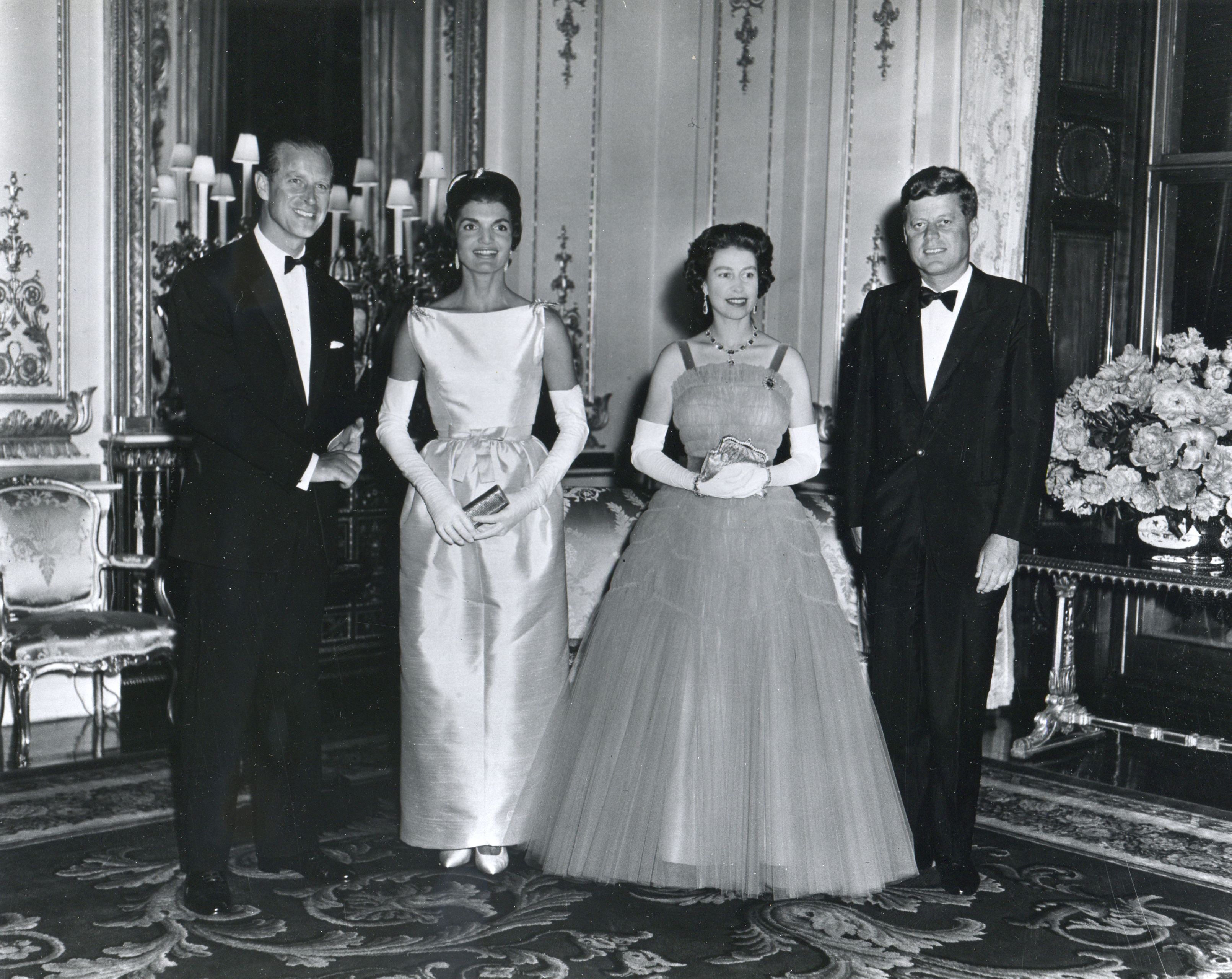 Queen Elizabeth and Prince Philip with President John F. Kennedy and his wife, First Lady Jacqueline Kennedy in 1961 in London, United Kingdom | Source: Getty Images
Finding Her Prince
By the time she was 13, Elizabeth had already met the man she was going to marry -- her cousin, Prince Philip of Greece and Denmark, a dashing young officer in the Royal Navy. Like Elizabeth, Philip was descended from Britain's Queen Victoria.
When the war ended, Philip returned to England, and the two fell in love. In November 1947 Elizabeth and her Prince were married. Like every other war-time bride, the Princess bought the fabric for her wedding gown with coupons.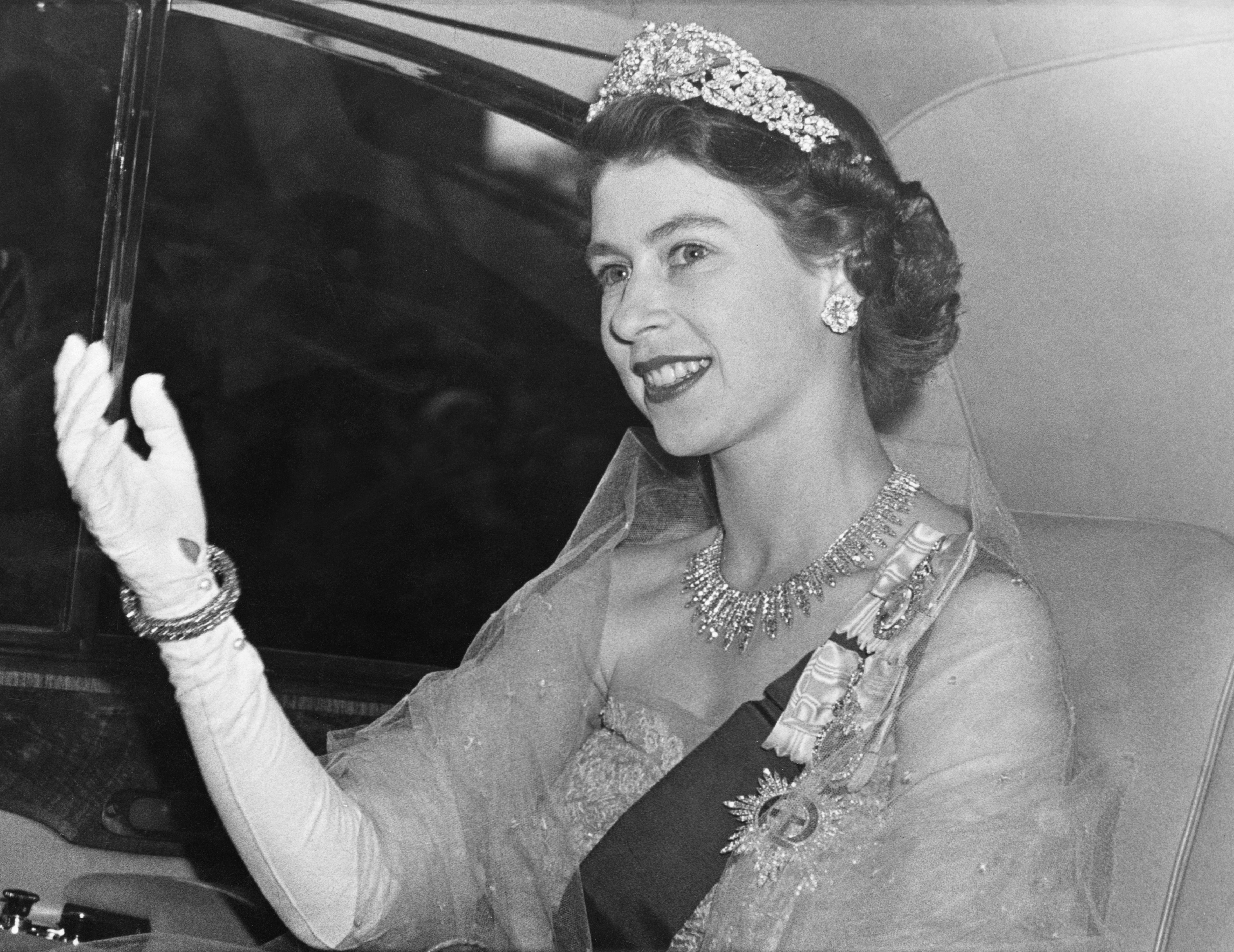 Princess Elizabeth at the Norwegian Embassy in London for a dinner party hosted by King Haakon VII of Norway, in June 1951 | Source: Getty Images
Becoming Queen
Elizabeth lived the first four years of her marriage as a young Navy wife. Philip was stationed in Malta, and the young couple lived as normal a life as was possible, considering the bride was the Princess of Wales.
The couple welcomed their first child together, Charles, in 1948, and in 1950, Princess Anne was born. In February 1952, Philip and Elizabeth were on a Royal visit to Kenya when they received the news: George VI had passed away, and Elizabeth was Queen.
The Steadfast Queen
Elizabeth's brief idyll as a carefree wife and mother was over, and she took on the responsibilities of the United Kingdom's reigning monarch. She was to live the next 69 years in tireless service to her people and her beloved charities.
Her reign was far from peaceful, and successive scandals rocked the throne, including her sons' divorces, Princess Diana's shocking death, her grandson Harry's abdication and move to America, and her son Andrew's involvement in a sex scandal.
On April 9, 2021, life dealt the Queen one final blow. Her husband of 73, and the love of her life, Prince Philip, the Duke of Edinburgh, passed away at the age of 99 at Windsor Castle.
On September 8, 2022, Buckingham Palace announced that Her Majesty, 96, was under the care of her physicians who expressed concern for the Queen's health.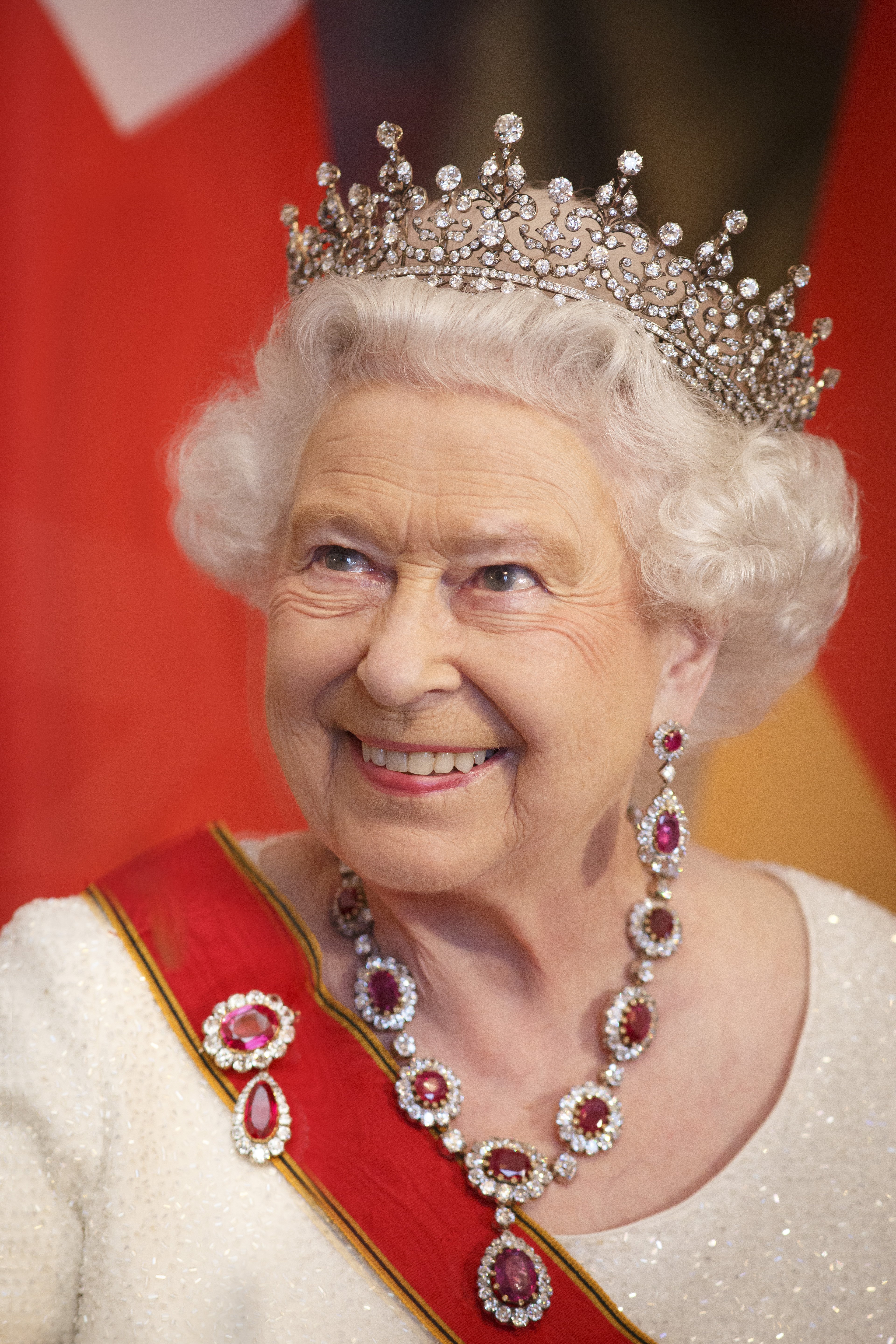 Queen Elizabeth II at a State Banquet at the Schloss Bellevue Palace in Berlin, Germany in 2015 | Source: Getty Images
Farewell to Her Majesty
Buckingham Palace announced the end of the Second Elizabethan age at 96 on September 8, 2022, and the United Kingdom, and Commonwealth are in mourning.
Throughout the long decades of her reign, Queen Elizabeth II became one of the most respected and beloved heads of state in the world, with millions visiting the UK every year in the hope of catching a glimpse of her.
To her people, Queen Elizabeth II was the personification of their Nation, dauntless under fire, resilient, and a true survivor. The unthinkable has happened, and the British people have uttered for the last time the words: God save the Queen.
Please fill in your e-mail so we can share with you our top stories!