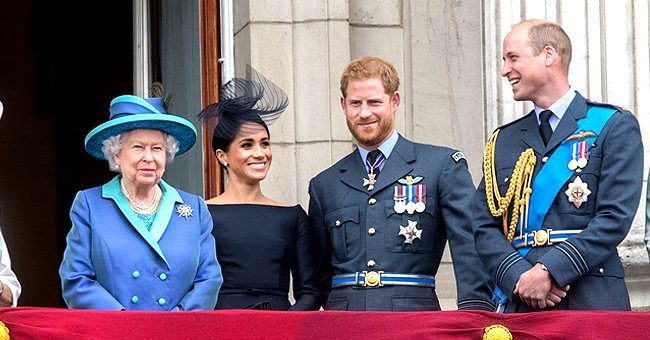 Getty Images
Royal Family Reportedly Taken by Surprise With Harry & Meghan's Public Pregnancy Announcement

The Royal family was reportedly stunned by the announcement of Prince Harry and Meghan Markle's second pregnancy. A royal expert divulges new information on the pregnancy news.
According to "Mail on Sunday" royal editor Emily Andrews, courtiers of the royal family were unaware that the Duke and Duchess of Sussex were going to publicize their second pregnancy.
Members of the royal family, including Her Majesty, Prince Philip, and Prince Charles, were pleased to learn of the news that Markle was expecting her second child, according to a statement released by Buckingham Palace.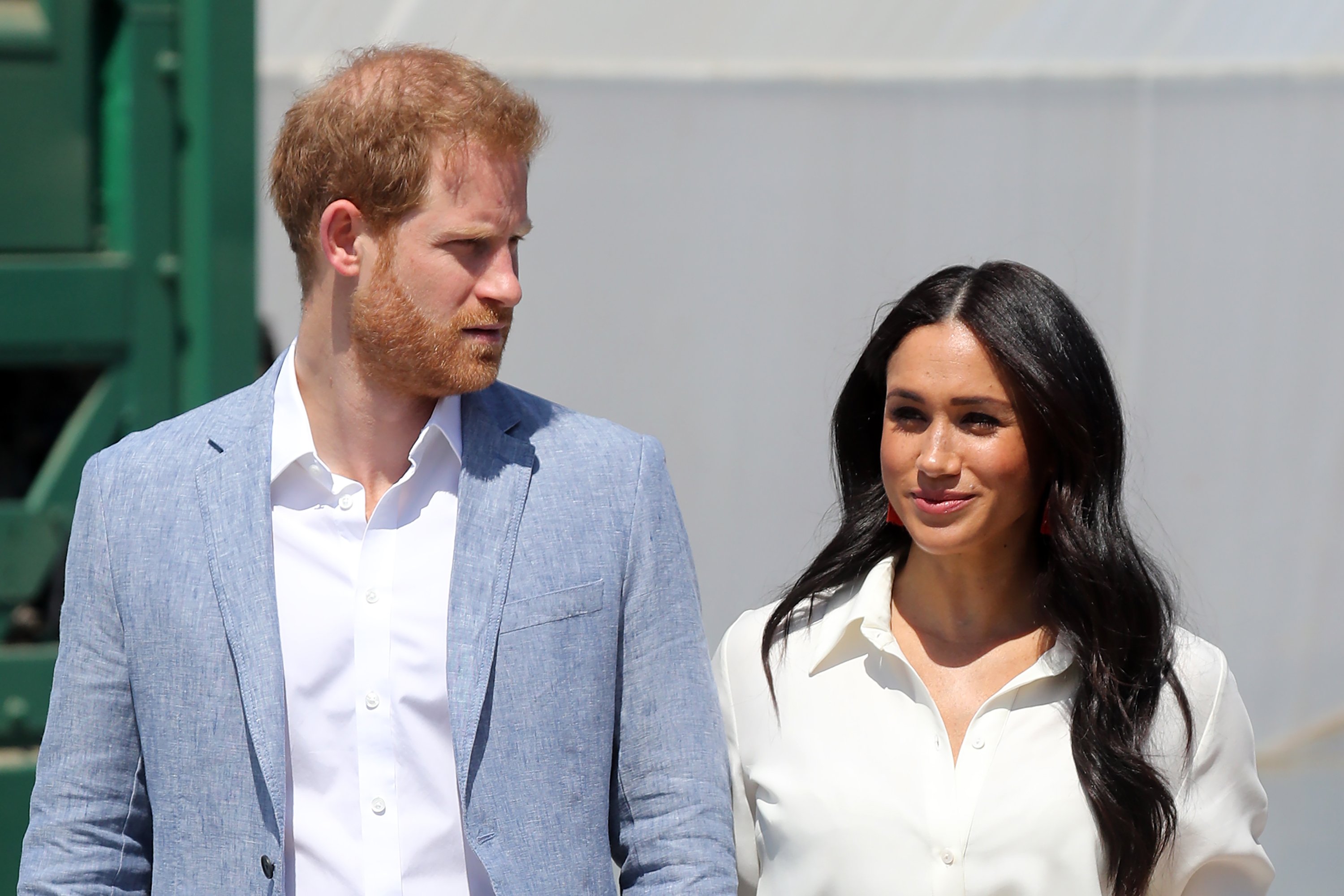 The Duke and Duchess of Sussex went on a South Africa, October, 2019. | Photo: Getty Images.
However, even though the family was aware of the news, they were reportedly not notified that Prince Harry and Markle would make a public announcement on 14 February. As Tweeted by Andrews:
"Tonight's announcement caught officials off guard, with no prepared statements."
Andres went on to Tweet that she was taken aback by the young couple's announcement, given how upset and resentful they had gotten when they were required to announce their first pregnancy with Archie.
One of the reasons the Duke and Duchess requested to be relieved of their duties as senior members of the royal family was so that they could be in control of how they chose to live their lives, as well as what information to share publicly.
Markle and Prince Harry went to great lengths to keep as much news to themselves as possible while expecting Archie.
On the flip side of the coin, living their lives as normal citizens does mean they are no longer be permitted to partake in certain royal traditions, including the customary photo call once their second child is born.
The couple made the announcement on Valentine's Day with the release of a stunning black and white photo of Markle lying on Prince Harry's lap while cradling her baby bump. Photographer, Misam Harriman shared the good news by Tweeting:
"Meg, I was there at your wedding to witness this love story begin, and my friend, I am honored to capture it grow."
Last July, Markle penned a piece in "The New York Times" describing her miscarriage. She wrote that she had felt a sharp pain one day while changing Archie's diaper. Holding her firstborn in her arms, she said she knew she was losing her baby.
Now that the news is out, there are several ways in which Markle kept her baby bump hidden until she was ready to go public. The global pandemic helped in forcing Markle to remain quarantined, meaning she didn't risk being spotted at events.
Last week, the former actress partook in a video call where she and her husband surprised several students of a poetry class. Markle was sure to keep the camera lens above her chest so as not to expose her belly.
Markle and Prince Harry went to great lengths to keep as much news to themselves as possible while expecting Archie. The pair released a statement announcing they would keep their birth plan private, with details only shared after Archie's birth.
Royal parents traditionally introduce their newborn to the world through a photocall on the steps of the hospital. Markle and Prince Harry abandoned this tradition, opting to have Archie's debut be at the Palace instead.
Please fill in your e-mail so we can share with you our top stories!