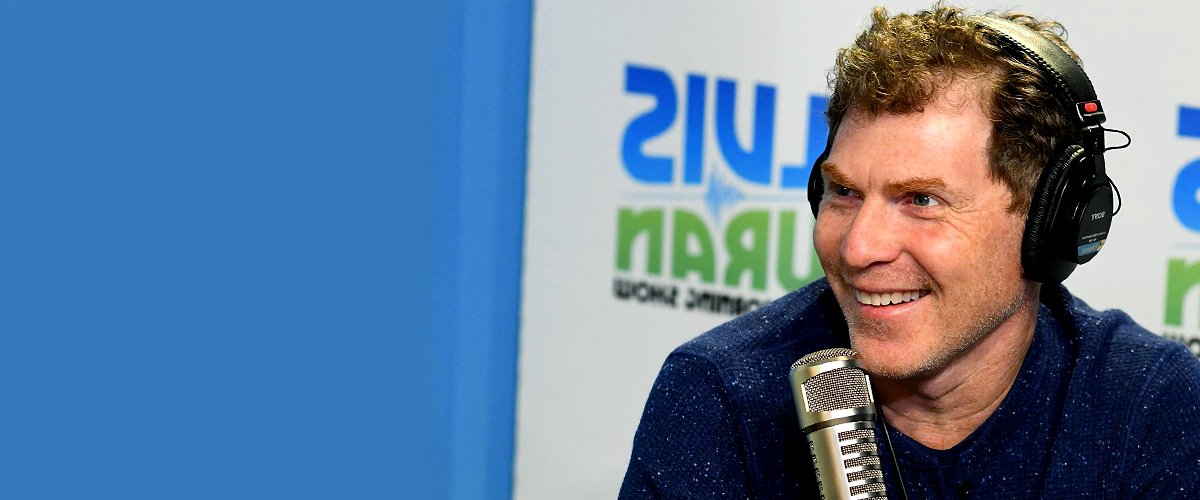 Getty Images
Look inside Bobby Flay's 3 Failed Marriages — Nasty Divorce, Cheating Drama and a Daughter
Celebrity chef Bobby Flay has a taste for dishy ladies, which led him in and out of three marriages to Debra Ponzek, Kate Connelly, and Stephanie March.
Bobby Flay is a magician in the kitchen, but he seems to lose his touch when it comes to romance. The celebrity chef has been in and out of love with a bevy of beautiful women, but he still hasn't found the love of his life.
Flay has walked down the aisle three times, with Debra Ponzek, Kate Connelly, and Stephanie March, but each time the marriages have ended. The chef has been embroiled in cheating scandals and bitter divorces, real stories juicy enough for a soap opera.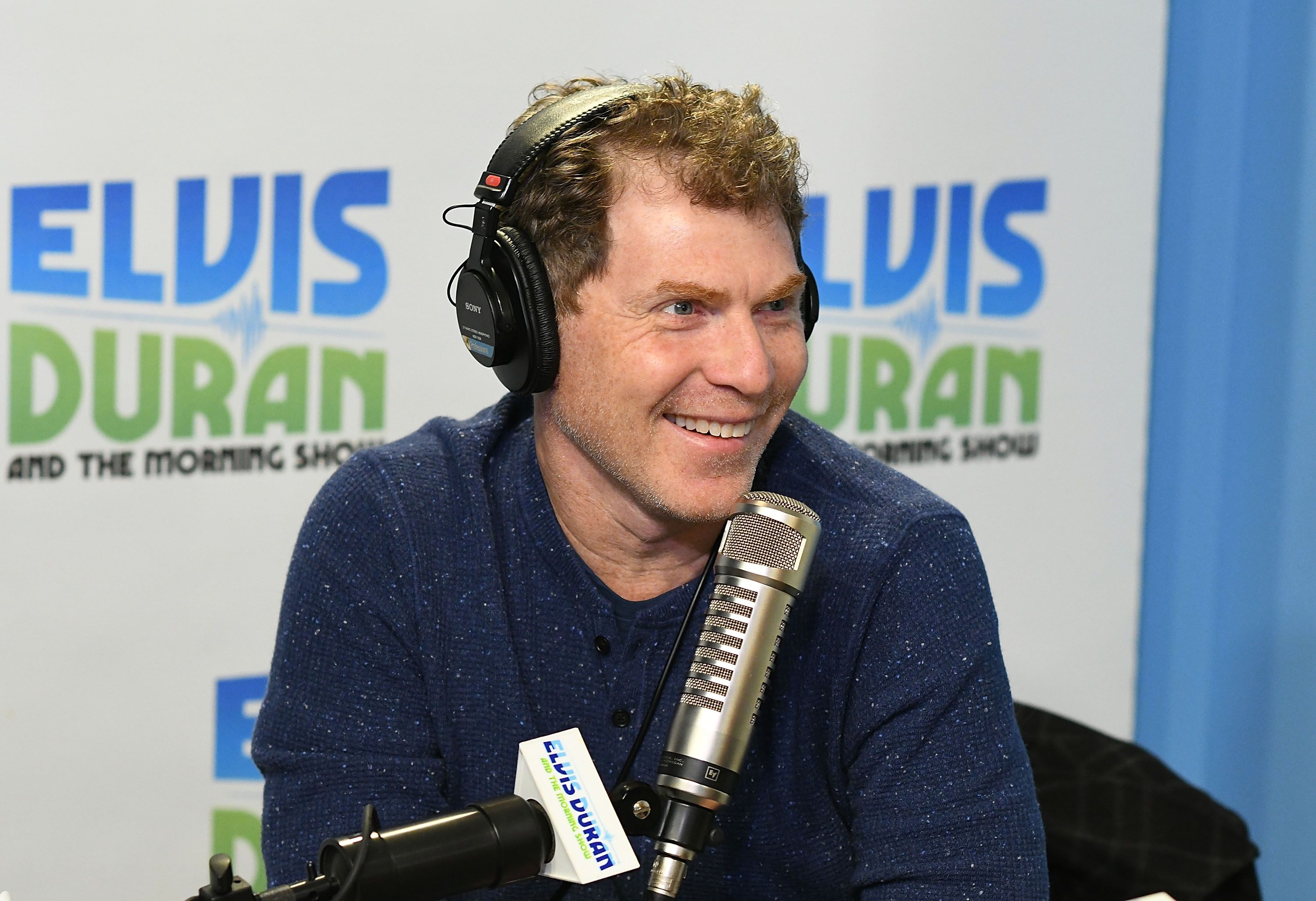 Bobby Flay on "The Elvis Duran Z100 Morning Show" in 2017 in New York City | Source: Getty Images
FIRST MARRIAGE
In 1991, Flay, then 26, married fellow New York celebrity chef Debra Ponzek whom he'd met at a Meals On Wheels fundraiser. It seemed the perfect match, with matching aprons and a shared passion for cuisine.
The marriage of two high-profile chefs, both with the famously complicated schedules demanded of chefs and restauranteurs, didn't leave much time for romance. Just two years later, the marriage was over.
SECOND MARRIAGE
A year after his divorce, in 1994, Flay was a guest on Food Network's "Robin Leach Talking Food," and he was immediately attracted to the show's quirky host, Kate Connelly. Connely, a single mother with a then 9-year-old, was equally smitten.
Within a year of meeting, the couple tied the knot, and Flay adopted Connelly's son Jonathan. In 1996, the couple welcomed a daughter, Sophie Flay, but two years later, the marriage was over for reasons neither party ever discussed.
March was rushed to the hospital after her appendix burst, but Flay didn't put in an appearance.
THIRD MARRIAGE
After his second divorce, Flay took a break from marriage, that is, until he met "Law & Order: SVU" actress Stephanie March, who was introduced to the chef by a mutual friend, actress Mariska Hargitay.
At first, it looked as if Flay had finally found his happily-ever-after with the stunning, statuesque blond, who enthusiastically supported his career and helped him expand his business. He even gave her a racehorse on their fourth wedding anniversary.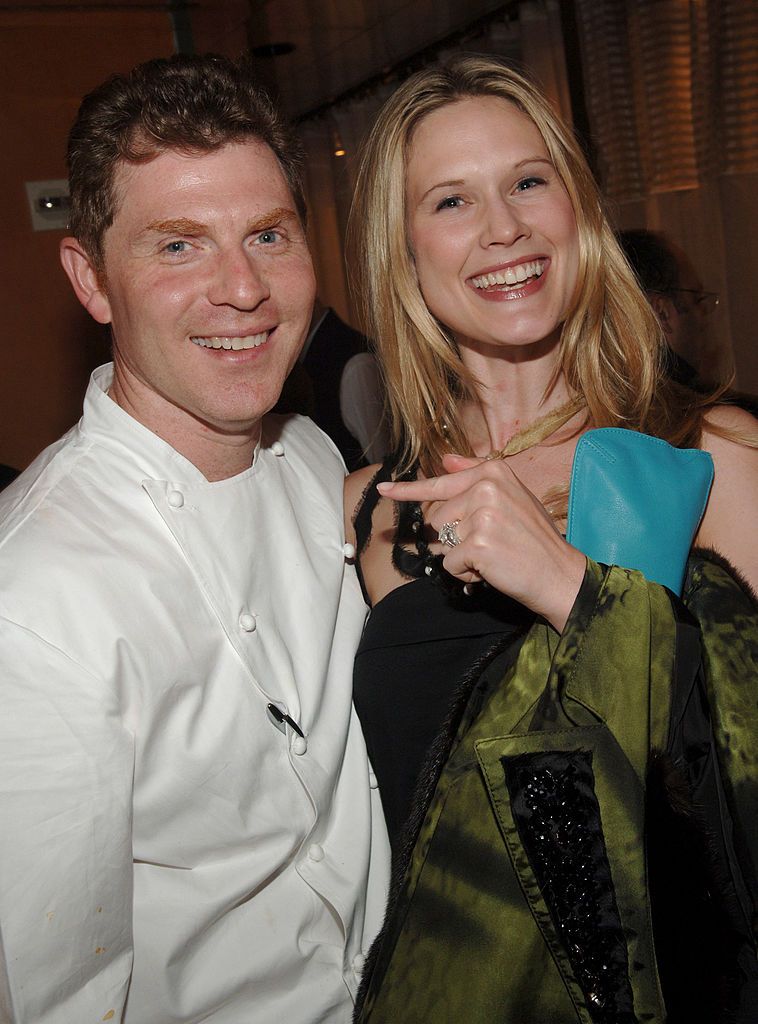 Bobby Flay and Stephanie March at the opening of Bar Americain in 2005 in New York City | Source: Getty Images
CHEATER
Then the trouble started to surface. March was rushed to the hospital after her appendix burst, but Flay didn't put in an appearance, and when their 10th anniversary came around, the chef skipped town to attend a food & wine festival in Florida.
March filed for a divorce in 2015 and alleged that Flay had been militantly unfaithful. She claimed he had been having an affair with his assistant, Elyse Tirrell, and had been in an illicit relationship with "Mad Men" actress January Jones.
UGLY DIVORCE
Even though there was a prenuptial agreement in place which restricted March to a $1 million payout and $5,000 a month for 5 years, the actress took Flay to court, demanding her rightful share of his $20 million-plus estate after 10 years of marriage.
The case promised to turn into a media circus, with an airing of Flay's infidelities and all the juicy details, including the identities of his partners, so the chef ended up settling out of court with March for an undisclosed amount.
DEVOTED DAD
A year after his divorce, Flay started dating Broadway star Heléne Yorke, and the two were in a committed relationship until 2019. Since then, the only steady female presence in Flay's life is that of his daughter Sophie Flay, 24. Flay gushed:
"She makes me proud just because she's such a nice person. You ask anybody that knows Sophie, they will go on and on about her."
Flay is a proud dad to Sophie, to whom he has remained very close despite his divorce from her mother, Kate Connelly. Sophie is a community journalist with ABC7 in Los Angeles, but she has also worked with dad on his Food Network show, "The Flay List."
Please fill in your e-mail so we can share with you our top stories!