Bindi Irwin Shares a Beautiful Birthday Tribute to Her Late Dad & Grandmother with a TBT Photo
Conservationist Bindi Irwin took to social media to remember her late father and grandmother, who happen to share the same birthday. Bindi shared that how grateful she is in the process.
Bindi Irwin penned a heartfelt note for her dad Steve Irwin and Grandma Lyn Irwin as she paid tribute to them. Bindi also posted a throwback monochromatic snapshot along with her post.
"My dad and grandmother share a birthday. I'm thankful for every moment we got together. Their love will live in my heart forever," she wrote and added a red heart emoji.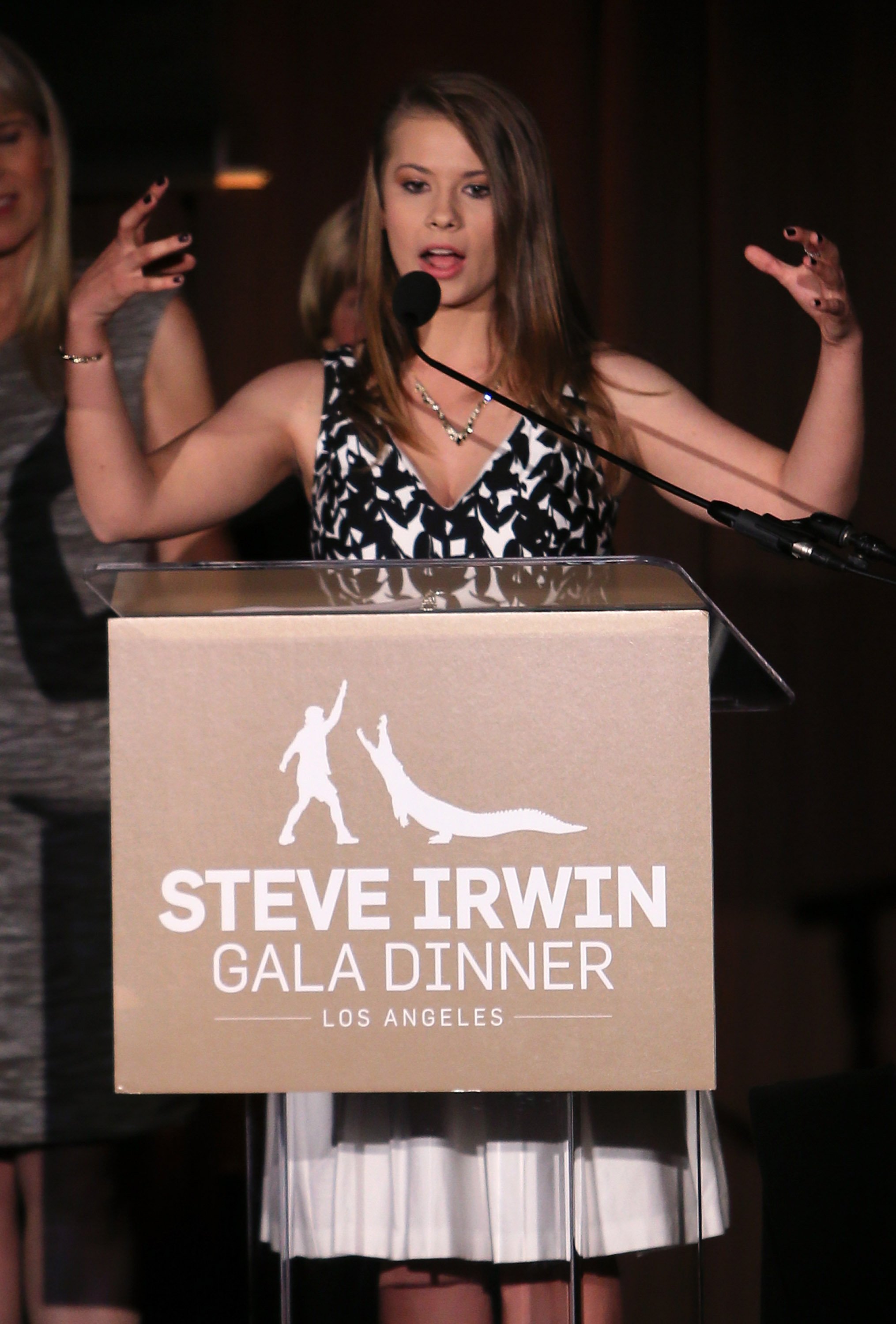 On the snap, the mother and son posed while sharing smiles as Lyn gazed at her son, who in turn had his eyes set on the baby she held. Steve wore his khaki attire.
His mother wore a buttoned top. The adorable little Bindi also wore a buttoned dress and appeared to have paid more attention to something else as she looked away from the camera.
Baby Bindi had her hands close together with her cute self. Bindi's father appeared to be holding his mother close as he had his arm wrapped around her.
The backdrop of the picture showed a wall behind them. The post garnered over 100,000 likes on the zookeeper's Instagram account.
HER DAUGHTER'S NICKNAME
In a recent interview with The Bump, the reality star, who is expecting her first child, revealed how her dad inspired her daughter to be's nickname. Steve died in 2006.
"My dad was the first person to create the term 'Wildlife Warrior.' Being a Wildlife Warrior means to stand up and speak for those who cannot speak for themselves," she explained.
Bindi then added that since then, they have been referring to their unborn daughter as "Baby Wildlife Warrior."  The 22-year-old also noted that she knows that her child will make a significant difference on the planet.
STEVE AS A GRANDPARENT
Earlier this month, she shared that her dad would have made a good grandpa. Not only that, but she also wishes that he were still alive to see her being a doting mother to her baby girl.
Speaking of how her dad would have adored his granddaughter, she said, "I don't think we would have ever seen our daughter. He would have just whisked her away into the zoo, and it would have been perfect."
TERRI'S SPECIAL GRANDMA NAME
Now when it comes to the baby's grandmother Terri Irwin, she, on the other hand, does not want to be called grandma by her first grandchild. According to Bindi, they have spent quite some time searching for grandma names with an animal link.
"We decided that she is going to be called "Bunny," she said. When she was growing up in Oregon, her neighbor down the street was always called "Bunny" because she was a grandmother figure to the entire neighborhood," she explained.
BINDI'S TRIBUTE TO HER HUSBAND
Although she has a name already jotted down for Terri, she has yet to settle on her firstborn's name. Bindi is expecting her baby with her spouse Chandler Powell, and they are due to welcome their child next month.
She took to social media on Valentine's Day to note a sweet message for her darling husband and praised him in the process. Bindi called Chandler her forever Valentine and described him as an incredible husband.