Bindi Irwin Pays Tribute to Father Steve Irwin on the 14th Anniversary of His Death
Friday was a particularly sad day for the Irwins, as it marked the day Steve Irwin, the famous crocodile hunter, passed away after being pierced in the chest by a stingray's barb.
Steve died 14 years ago, on September 4, 2006, but his loved ones still keep his spirit alive, especially his daughter, Bindi Irwin, who took the time to share a very special picture on her Instagram account.
The 22-year-old, who recently tied the knot with longtime boyfriend Chandler Powell, posted a photo of herself and her late father at the beach.
A TRIP DOWN MEMORY LANE
In the sweet picture, a very young Bindi can be seen kneeling in the sand, staring at a pile of seashells and crabs as Steve looks at her with pride and love in his eyes.
Along with the photo, Bindi wrote "you're always in my heart," a simple but yet powerful message that represents how much her father means to her even though he's no longer with her.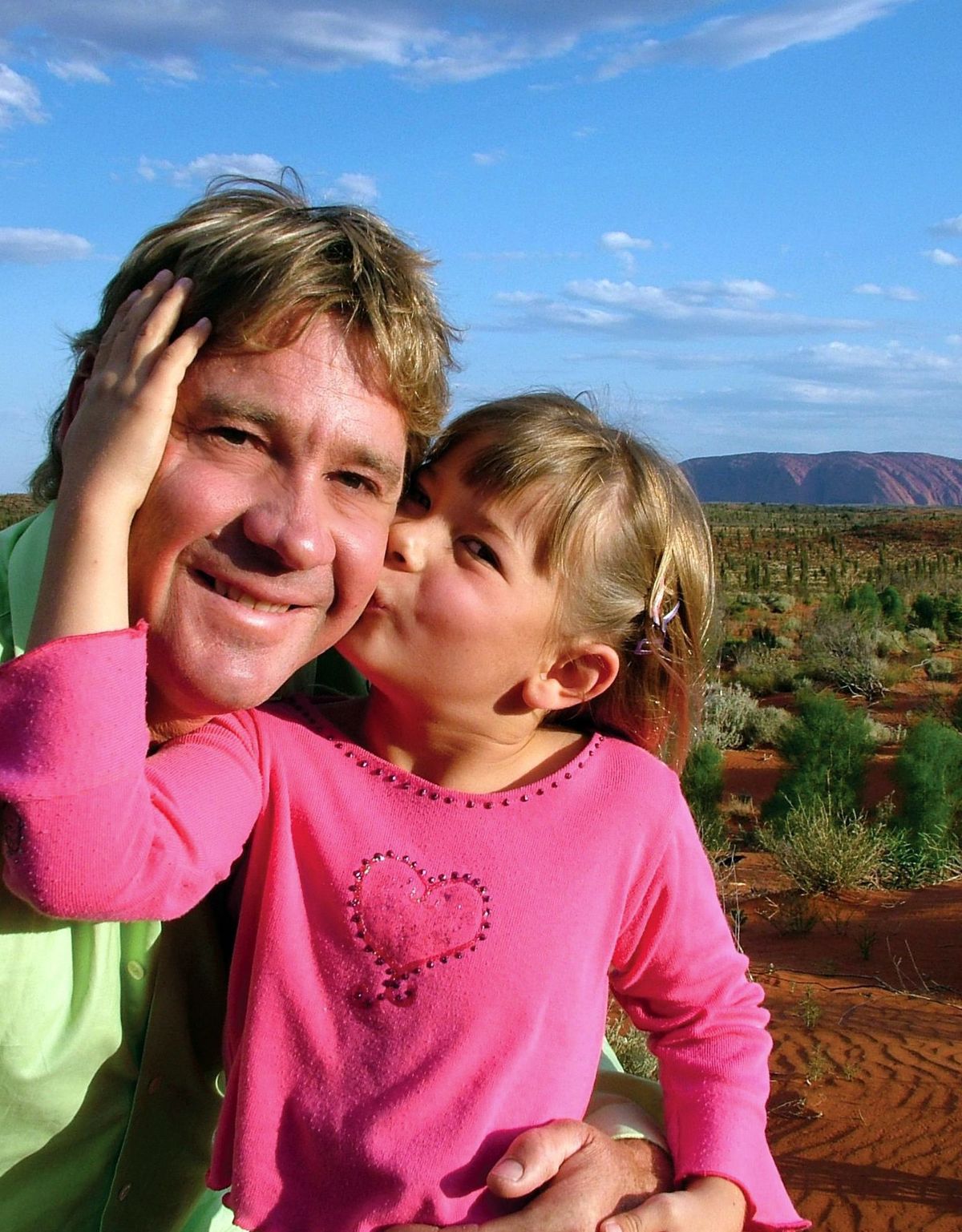 STILL GOING
Bindi was only eight years old when Steve passed away, but since then the Irwins have been trying their very best to make sure his legacy is kept alive and well.
Along with her brother Robert, mother Terri, and husband Chandler, Bindi has continued to work at Australia Zoo, one of the largest wildlife conservation facilities in the world.
"To live in hearts we leave behind is not to die."
As aforementioned, the 22-year-old recently married the man of her dreams, with whom she is expecting her first child, and it was one of the most emotional moments of her life.
GONE BUT NOT FORGOTTEN
Without her father to walk her down the aisle, the responsibility fell upon Robert, who proudly walked alongside his sister on her wedding day. Still, Bindi believes that Steve was there with them.
Thanks to Debb Oliver, a digital artist from the illustration studio The Monkey Bush, Bindi now owns a beautiful portrait of her wedding day in which Steve can be seen smiling alongside his loved ones.
Bindi proudly showed the amazing portrait to her Instagram followers, adding a quote from Thomas Campbell - "To live in hearts we leave behind is not to die."