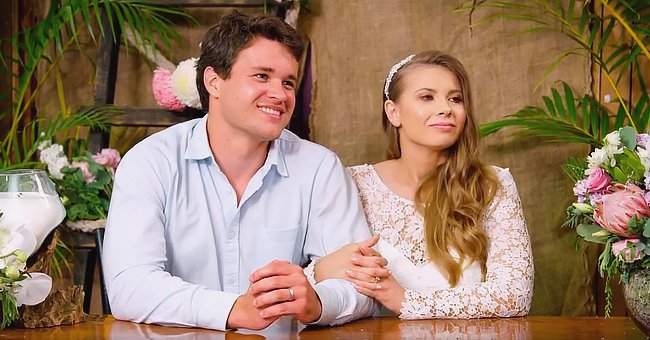 facebook.com/Bindi Irwin
Bindi Irwin Can't Hold Back Tears as She Pays Tribute to Late Dad Steve on Her Wedding Day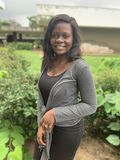 Reality star Bindi Irwin shared a clip from her recent wedding where the doting daughter paid a heartwarming tribute to her late father, Steve Irwin.
Bindi Irwin is not over her father, Steve Irwin's death, and she was sure to pay an emotional tribute to him on her big day.
In a recent post on Facebook, Bindi showered Steve with lots of love in a never-before-seen video from her recent wedding to Chandler Powell.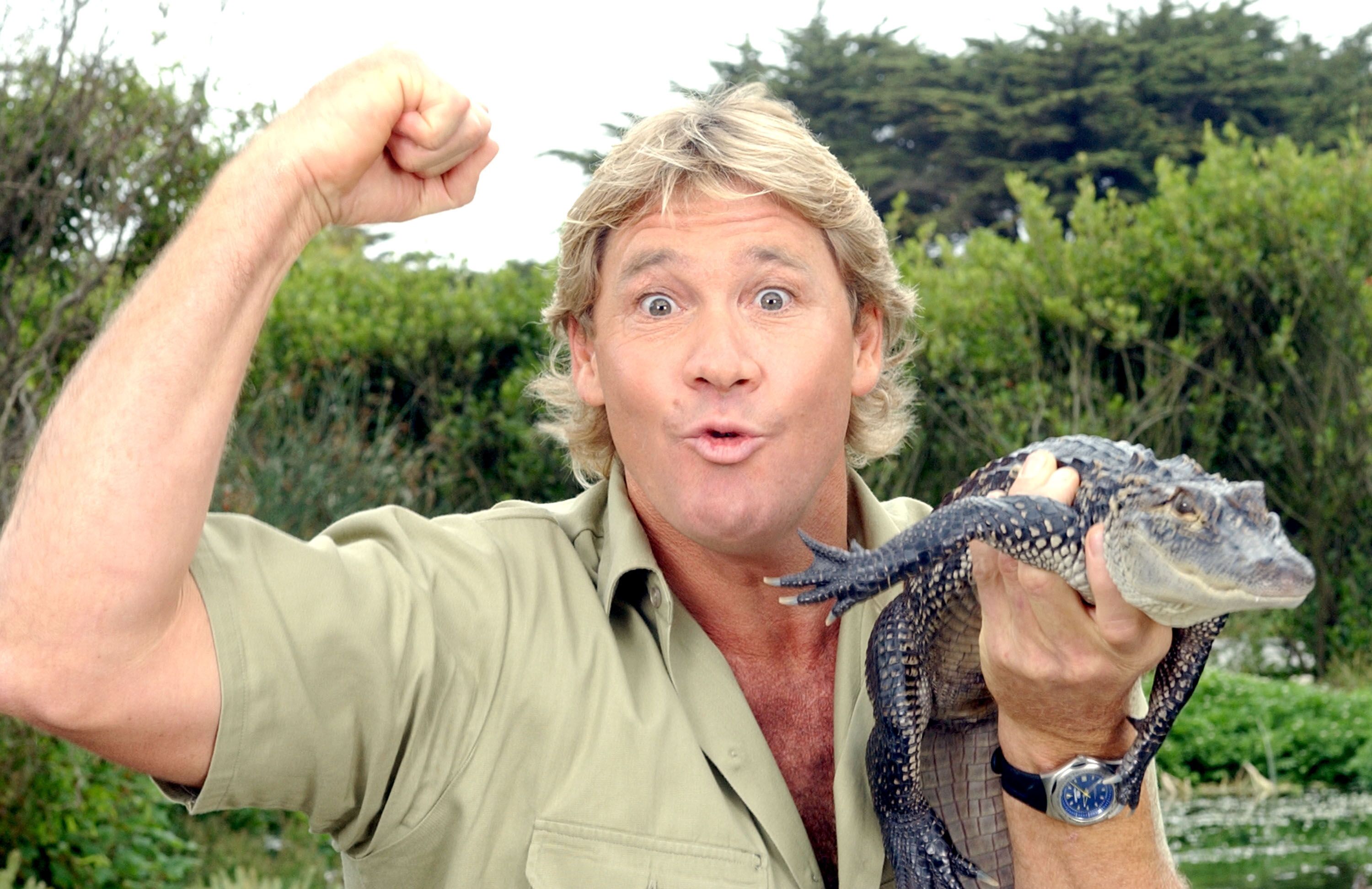 Steve Irwin, poses with a three foot long alligator at the San Francisco Zoo on June 26, 2002 in San Francisco, California | Photo: Getty Images
The nearly 6-minute-long video opened with scenes from the ceremony, which was interpolated with throwback clips of a younger Bindi with her dad.
While speaking in a voice-over during the opening scenes, the 21-year-old revealed that her mother, Terri Irwin, her brother Robert Irwin and her father's best friend were all present for the ceremony. Talking about Steve, Bindi said:
"I think that Dad's with us, too, in a way."
Irwin added that she believed her dad's spirit would be right next to her while Robert walked her down the aisle. Bindi's tribute didn't stop there.
In the later part of the clip, the newlyweds stood next to a picture of Steve Irwin while his daughter described him as a guiding light that was watching over them.
Another photo captured the beautiful moment Bindi was being walked down the aisle.
Chandler also sweetly spoke about his father-in-law while explaining that he looked up to Steve while growing up and even considered him his hero.
He reiterated Bindi's words by adding that it meant the world to him that Steve was present in spirit at the ceremony. The couple then went on to light a candle in honor of the late zookeeper after which Bindi said:
"And thank you, Dad, for bringing us all here together."
In addition to the emotional footage, Irwin also shared some beautiful pictures from the intimate family ceremony. In an Instagram post, the 21-year-old gave fans a sneak peek into the wedding with seven pictures that captured several moments from the event.
In the first picture, Chandler is seen affectionately holding a Koala while his wife nestles up next to him with a bouquet in hand. Another photo captured the beautiful moment Bindi was being walked down the aisle by her brother, while a third picture was an up-close shot of the couple's rings.
The fourth picture saw Chandler and his bride posing next to a black-and-white portrait of Steve with beautiful flower decorations in the background.
Other images in the album captured the couple sweetly striking poses with their puppy and a giraffe. In every one of the pictures, Bindi looked incredibly happy and beautiful next to her wakeboarder husband. Love is indeed a beautiful thing!.
Please fill in your e-mail so we can share with you our top stories!