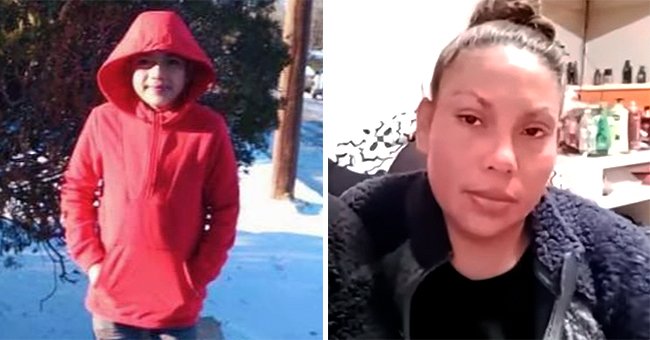 twitter.com/Cleavon_MD youtube.coKHOU 11
Texas Woman Who Lost Her 11-Year-Old Son to Hypothermia Feels Scared to Return to Her House

The mother of an eleven-year-old boy who died from suspected hypothermia revealed that she finds it difficult to return to her house where her little son died.
Tragedy struck the family of an 11-year-old Texas boy after he was found unresponsive and dead under a pile of blankets. The death is said to have been caused by hypothermia following a power outage in Texas for a few days.
The 11-year-old Cristian Pavon Pineda was said to have enjoyed playing in the snow for the first time in his life and looked healthy and cheerful. His mom revealed that she kissed him goodbye but never knew that would be their last time together.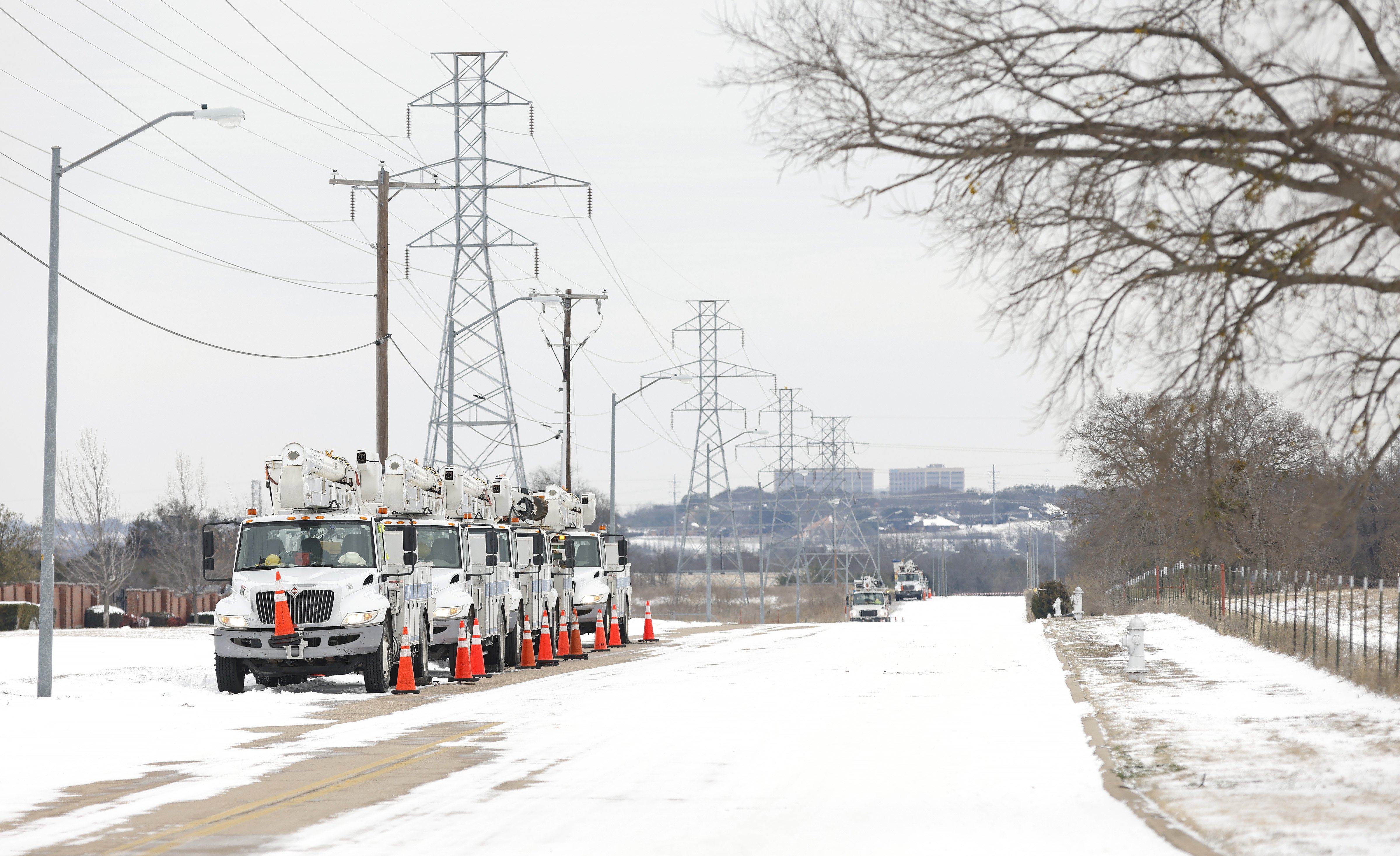 Pike Electric service trucks line up after the Uri snowstorm on February 16, 2021 | Photo: Getty Images
The family had only moved to the United States from Honduras two years ago, and everyone was enjoying their time there. Pictures were taken of Cristian enjoying himself in the snow, but sadly, it turned out to be his last time.
His mom and family members attribute his sad death to the lack of power and the freezing condition of the house. They believe that if there were power, little Cristian would not have died.
His mom revealed that after the power outage, she felt the family could stay together without seeking shelter elsewhere, but following the tragic loss, they had to seek shelter at their cousin's place and are unsure if they will return to their house.
The mother of the 11-year-old, Maria Elisa Pineda, reportedly said that she feels scared and horrible to return to the house where her son died and will have to look for another place where she and her family can live in.
The family's attorney also claimed that residents of Texas were not informed how long the power outage would last.
His family has asked other families to learn from their sad situation and ensure they seek shelter in case of any power outage. An autopsy is yet to ascertain the cause of Cristian's death, and it will take a few weeks to get an official report.
Following the loss of their son, the family has reportedly filed a $100 million lawsuit against the state's power providers claiming they could have prevented his death if they acted ahead as they ought to have.
The grieving Maria was said to have filed a wrongful death suit in Jefferson County District Court, which accused Entergy Corporation and Electric Reliability Council of Texas (ERCOT) of failing to learn from a previous 2011 storm and winterize its infrastructures.
The family's attorney also claimed that Texas residents were not informed how long the power outage would last, and the lack of communication left many people in confusion leading to some persons losing their lives, including the young Cristian.
Cristian's family set up a GoFundMe page for the 11-year-old in a bid to raise money to fund his dream of seeing his grandparents in Honduras before he is buried.
According to reports, more than $68k has been raised for the family. Initially, $5k was asked from the public, but donations have exceeded $68k, leaving the family with more than enough to bear the expenses but not enough to replace their loss.
Please fill in your e-mail so we can share with you our top stories!