Smokey Robinson's Ex-wife, Daughter & Granddaughter Show Their Undeniable Resemblance in a Pic
The apple never falls far from the tree, especially in the case of the Robinsons, who got fans seeing double as they posed in a new pic that featured Smokey Robinson's ex-wife, daughter, and granddaughter.
Children's book author and songstress Claudette Robinson, a former wife of award-winning musician Smokey Robinson, recently thrilled fans with a family trio shot.
In the wake of a recent weekday, Claudette, popularly called "First Lady of Motown," shared a snap that showed three generations of the Robinson women.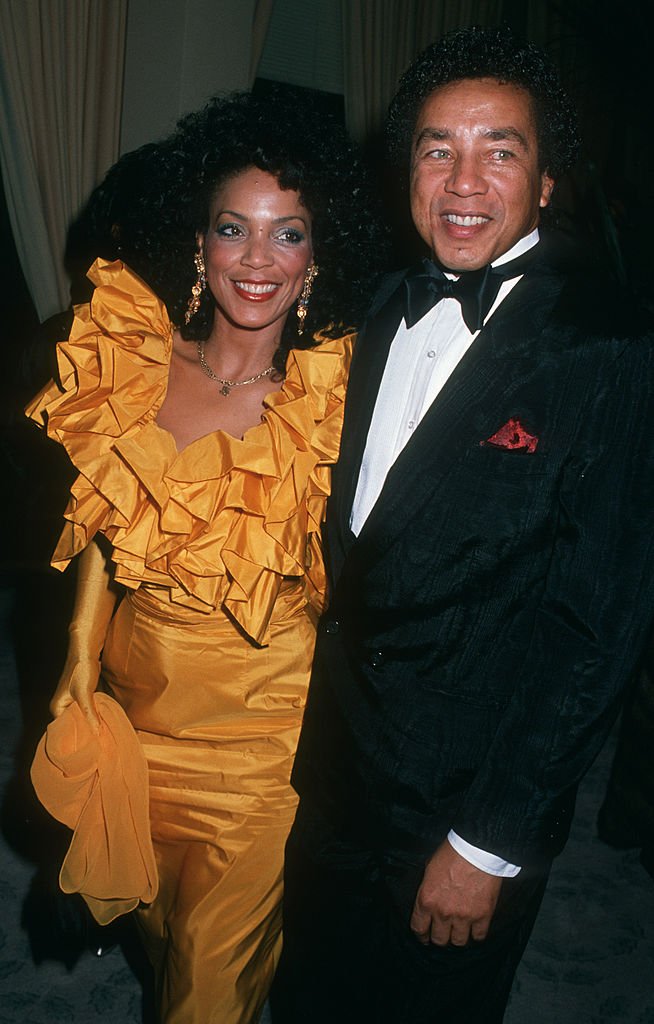 It included her with her daughter Tamla and granddaughter. The author dressed in a purple outfit and accessorized with rows of heavy-looking beads. 
She had a wide-eyed smile, showing off a white set of teeth and painted lips as her blonde wig fell on one side of her face. Tamla was on the extreme left while facing the camera with a genuine smile that lit up her face.
She opted for a champagne gold-colored attire that blended perfectly with her melanin skin tone. Standing in the middle of these women was the youngest Robinson decked in a crop top, pants, and jacket.
Her hair was a brownish-gold shade styled straight down. It was an outdoor photo that revealed a backdrop of nature—green trees, a blue sky, and the sun's reflection, which all contributed to making the image appear flawless with excellent lighting.
Despite the huge successes in both Smokey and Claudette's music career, the duo couldn't build a successful family life.
The post detailed that the women shared an undeniable resemblance that had fans seeing three nearly similar images. Despite this overwhelming beauty, Claudette scribbled some soul-stirring message on the image and also added a positive quote that read:
"Happy Miraculous Monday!"
Speaking of miracles, the First Lady of Motown has always been acquainted with that word. She used to be in a group with three other men, Pete Moore, Bobby Rogers, Ronnie White, and the trio were called The Miracles.
The band celebrated big wins, all thanks to their talents which brought each of them to the spotlight. While celebrating Motown at 60, the songstress praised her colleagues and talked about upholding the group's legacy.
Fans of the Robinsons will always remember that without Claudette's ex-husband, the iconic singer Smokey Robinson, Motown would not have existed. He is often credited to be the co-founder of the record label.
Despite the huge successes Smokey and Claudette had, the duo couldn't build a successful family life. Their relationship was rocked by drug addiction and infidelity on Smokey's part, and they finally divorced in 1986 after 27 years of marriage.