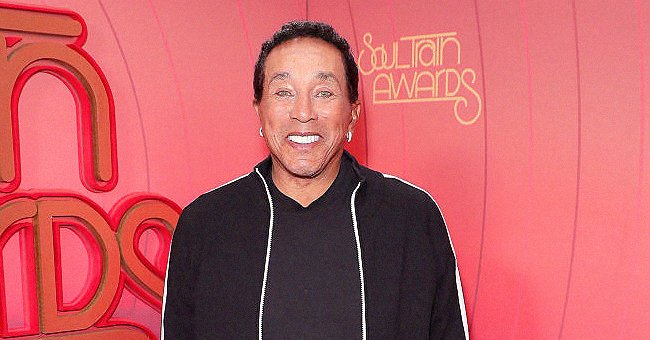 Getty Images
Smokey Robinson's Ex-wife Claudette Resembles Daughter & Granddaughter Posing in Black Outfits
Smokey Robinson's ex-wife, Claudette Robinson, their daughter Tamla Robinson, and her daughter Lyric Ontiveros all resemble each other in a recently shared picture on Claudette's Instagram.
Smokey Robinson's ex-wife Claudette Robinson posted a snapshot with her daughter, Tamla Robinson, and her granddaughter, Lyric Ontiveros, a few days ago, showcasing their similar features.
Claudette looks extremely youthful and happy with a shoulder-length blonde hairstyle, which contrasts her daughter and granddaughter's longer, darker tresses. Tamla and her mother have complimentary colored lipsticks.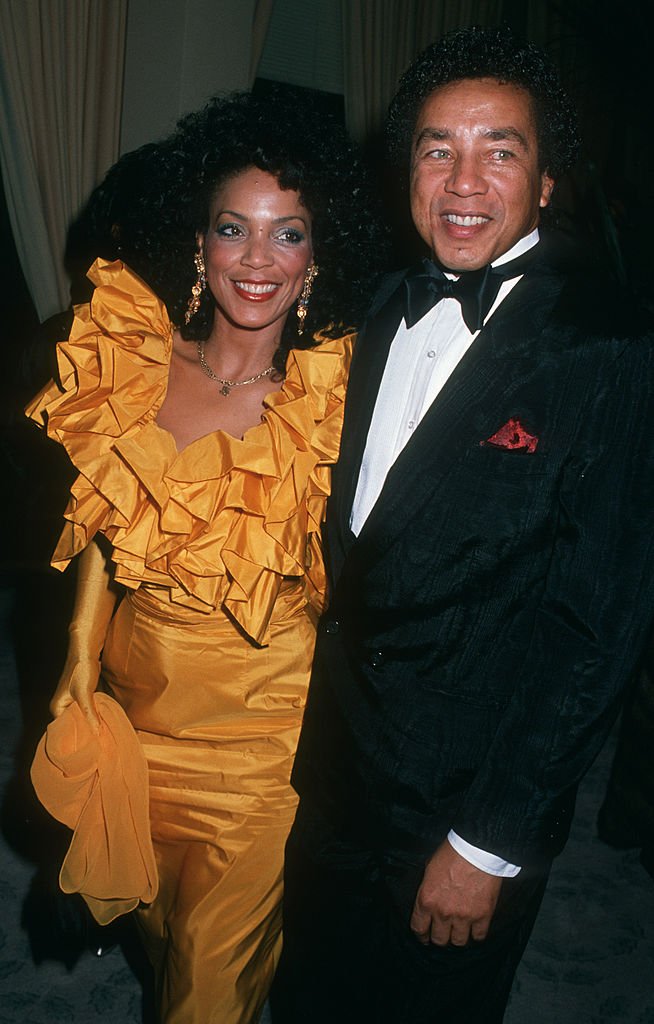 Smokey Robinson and his wife Claudette Rogers at the Beverly Hilton Hotel in California, 1988 | Source: Getty Images
All three ladies have on black outfits, which adds to the picture's aesthetic nature, creating symmetry and emphasizing the three generations and their not-so-subtle physical resemblances.
Tamla and her 21-year-old daughter share the same shape of face and nose, while all three women have matching cheekbones. Fans and followers commented on their beauty, and one individual said:
"WOW THE NEW MIRACLES."
Claudette's ex-husband, Smokey, founded the R&B sensation, The Miracles, which she was a part of. They were married in 1959, but their life was not without strife and discord.
The 78-year-old singer quit the band in 1964, endured six miscarriages, and gave birth to stillborn twin daughters. Through the help of a skilled doctor, they were able to have Tamla and Berry William Borope Robinson.
When Smokey was trying to recover the rights to his music, Claudette requested 50 percent.
Smokey's autobiography written with David Ritz titled "Inside My Life" revealed details about his extramarital affairs and his risque dance with drugs.
In the book, Smokey divulges how drugs and infidelity had ruined his marriage with Claudette. The "My Girl" singer was involved with a woman named Kandi, with whom he had a child named Trey. He said:
"Kandi's child would be a miracle, created against the certainty of medical science which had claimed conception was impossible."
When Smokey was trying to recover the rights to his music, Claudette requested 50 percent of anything he regained. Claudette claimed this because she said she had put her career on hold to raise their kids.
A legal battle ensued between the former couple that spanned a few years. Claudette's attorney argued that Smokey had an unfair advantage over Claudette concerning the extent of his termination rights.
Smokey's lawyer counter-argued that any rights Smokey regained would belong to him alone and that his ex-wife's actions could threaten to secure any of the rights he was seeking.
Smokey's addiction to crack almost killed the singer, but it was a religious intervention through his best friend that restored his sobriety and induction into normalcy again.
Please fill in your e-mail so we can share with you our top stories!