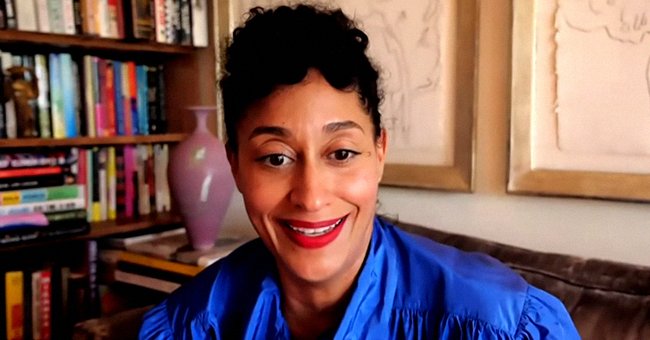 Youtube/Team Coco
Tracee Ellis Ross Snatches Hearts in Stunning Mirror Snap Wearing Black Outfit & Smokey Makeup

Tracee Ellis Ross snatched hearts when she posted a pic on Instagram of herself in a stunning mirror snap whilst sporting a gorgeous black outfit as well as smokey make-up to match.
"Black-ish" star Tracee Ellis Ross looked absolutely gorgeous in a recent Instagram shot that she shared on her official page @traceeellisross. In the photo, she wore a stunning black outfit with complimenting smokey make-up.
Placing her hand delicately against the mirror, Ross looked to the side with soft and elegant confidence that she naturally tends to exude. Her beautiful large and dark eyes seemed to sparkle amongst the silver-black ambiance.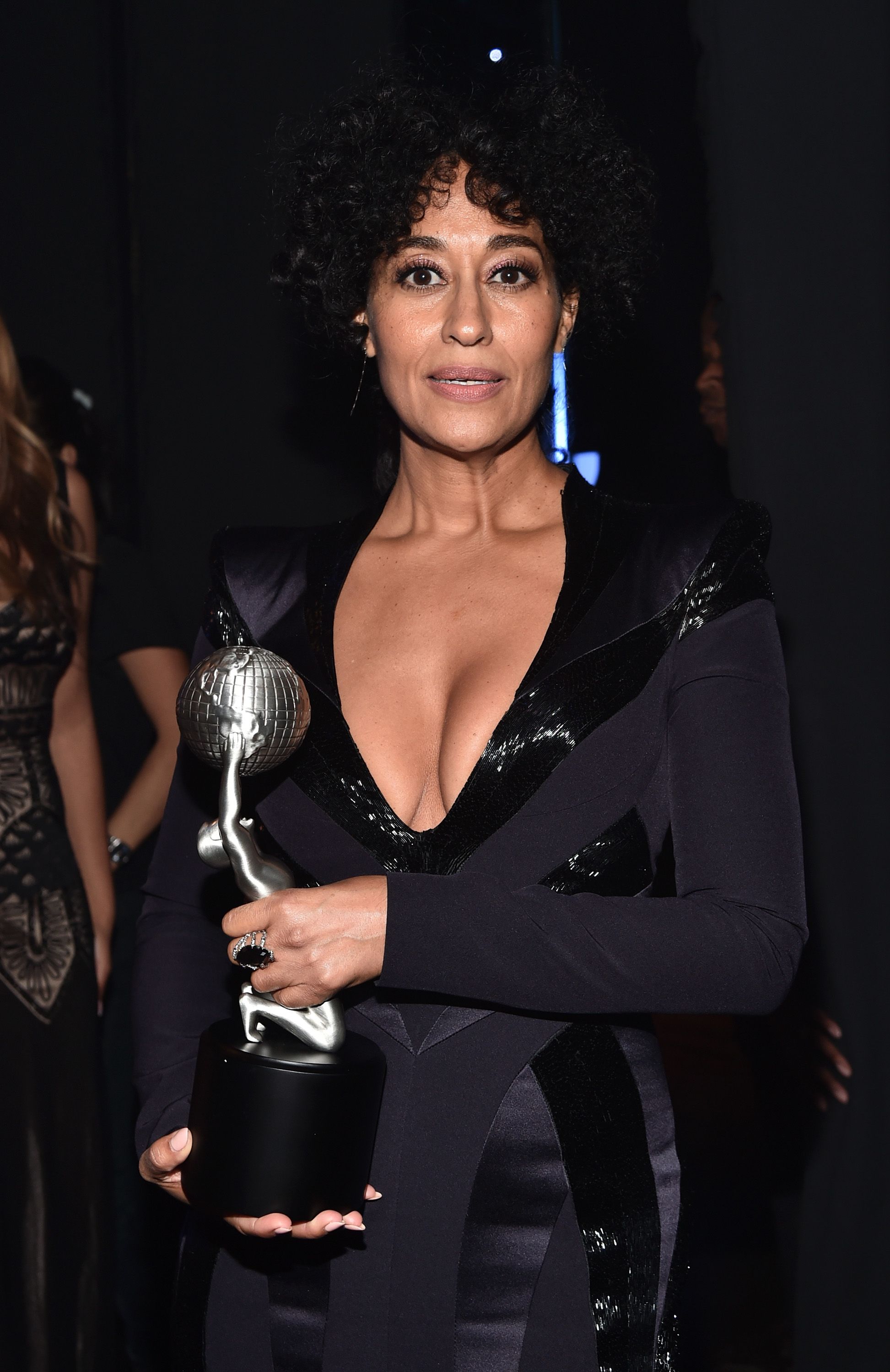 Tracee Ellis Ross attending the 47th NAACP Image Awards presented by TV One at Pasadena Civic Auditorium in California on February 5, 2016. | Photo: Getty Images
SEEING DOUBLE
Followers didn't get to see just one side of Ross but two as her reflection shone through the silver-tinted mirror. Encompassing this theme of reflection, the famous actress wrote the following in the relevant caption:
"MIRROR MIRROR."
This caption seemed to be eluding to the infamous words used during the "Snow White" movie, where the witch eventually asks, "Who's the fairest of them all?". With over just 100,000 likes, all followers would emphatically answer, "You are, Tracee."
A CLASSIC BEAUTY
The photo seemed classic in its tone, with just the right balance between silver, black and grey shades. Her quirky yet graceful earrings' sparkle added to the light shimmer that the mirror was emitting along with the other beautiful jewels.
Ross has signed up as a diversity advisor with Ulta Beauty.
Ross's red lipstick and nails seemed to heighten the first-class feel of the overall snapshot, whilst also adding a pop of color to what could have been a rather bland pic. Smiling ever-so-slightly, the beauty seemed pleased with the shot.
I'M COMING OUT
Many may not know this, but Ross's mother is no other than the celebrated singer, Diana Ross. Speaking about her mother's somewhat forgetfulness when it comes to how legendary she is, her daughter said the following:
"I came back in the house with this shirt. I was like, 'Mom! What is—what? Why is this not, like, in a case? This could pay for college!'"
Going on to talk about growing up with her mother, the star said that Diana always emphasized the importance of hard work. She said that being the child of a famous singer wasn't always easy with many questioning if she was as good as her mom.
CAN'T STOP ME NOW
Ross doesn't let anything get in her way, even quarantine. In the middle of last year, she put out a stunning photoshoot of herself which was all done in the comfort of her own home, completely over Facetime.
Using clothes from her own closet, the photos were taken for an interview about her then-upcoming film "High Note". Ross shows off her stunning vocal cords in the movie, which comes as no surprise with a mother like hers.
Ross was actually scared to become a singer as a child but said she has wanted to do it her entire life. She said that waiting such a long time for "High Note" to premier has been slightly disappointing with her only discovering her singing voice as of late.
It would come as no revelation to anyone that the "Black-ish" actress is involving herself with other projects related to inclusion. Ross has signed up as a diversity advisor with Ulta Beauty, making the world a slightly better place.
Please fill in your e-mail so we can share with you our top stories!