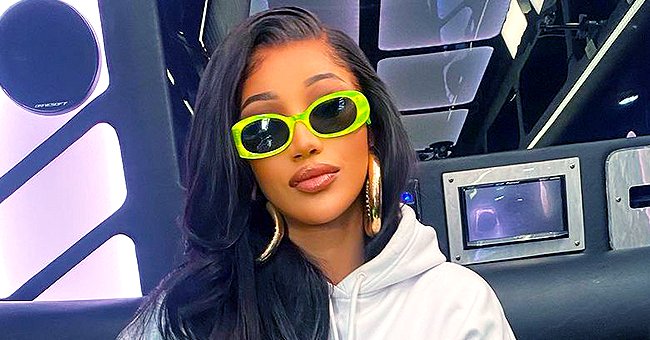 instagram.com/iamcardib
Cardi B Stuns Fans with Video of Her Using 6 Wigs at One Time for a Look in Interview Magazine
Followers and fans were taken aback after viewing a new video on Instagram of the acclaimed and famous rapper Cardi B using 6 wigs at one time for a photoshoot for Interview Magazine.
Plastered with a surprising total of 6 wigs at one time, Cardi B was getting ready to do a photoshoot for an important interview with Interview Magazine. Fans were truly stunned at the amount of hair the rapper was rocking.
Looking confident and fly as always, Cardi sat down on her chair while a stylist managed her hair, clipping on a plethora of wigs. The wrapper seemed to be enjoying the process, speaking and singing the whole way through.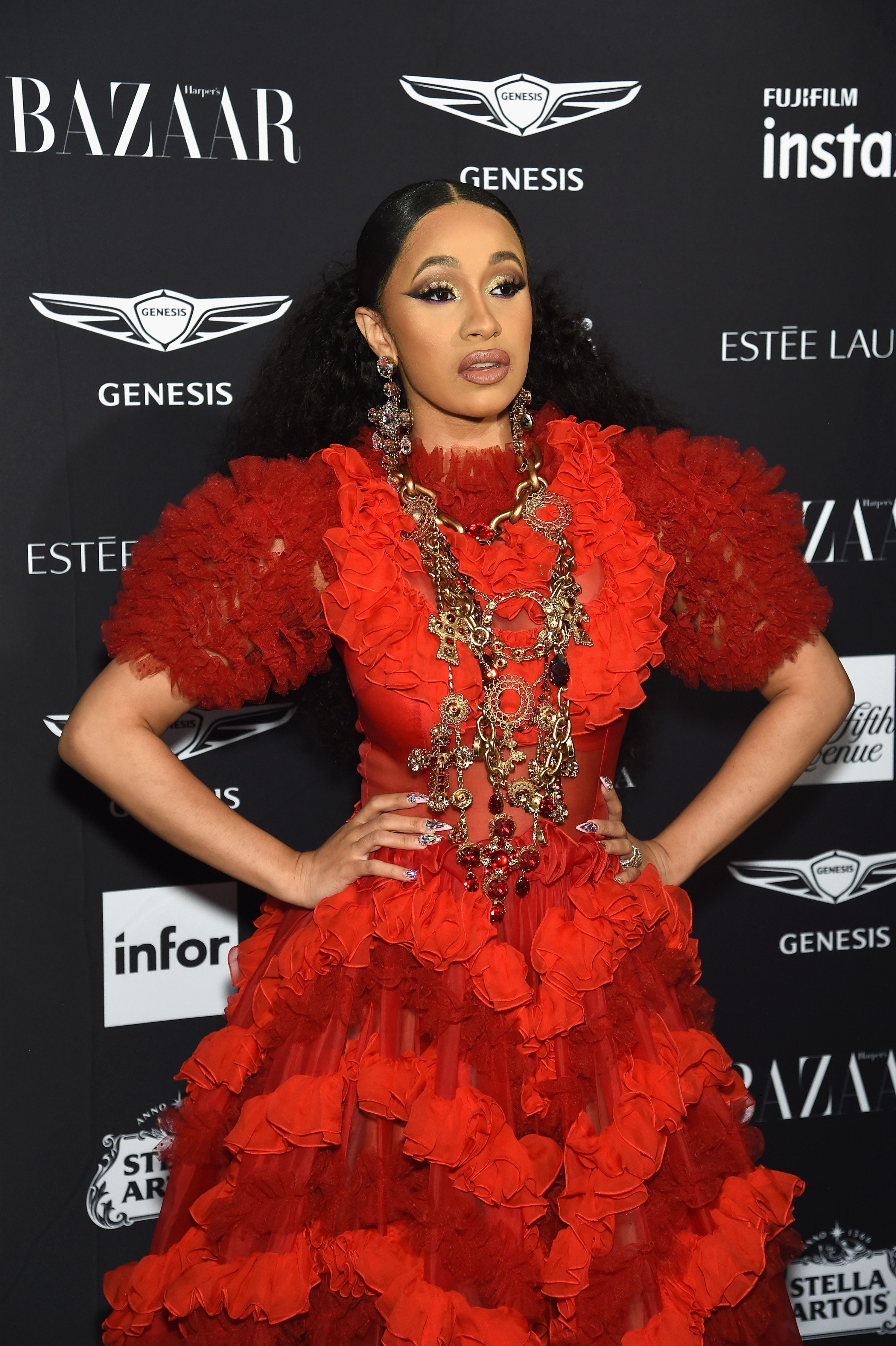 Rapper Cardi B at the Plaza Hotel in September 2018 in NY attending Harper's Bazaar's commemoration of "ICONS By Carine Roitfeld". | Photo: Getty Images
Cardi looked cool as a cucumber as she patiently waited for all six wigs to be added to her hair. Dressed in what looked to be a very comfortable white gown, the superstar had many things to say about the experience, including the following:
"She's put another wig here and she's gonna put another wig there and you're going to see."
The hairstylist didn't look as relaxed as Cardi with her mask on and rushing around in circles to do her job. Of course, fans were in awe commenting on how they couldn't believe she was sporting so many wigs and asking if they were heavy.
The end results looked absolutely stunning, with the star sporting a mane of gorgeous wavy black hair. Appearing on the cover of Interview Magazine, Cardi sported this new look with a nude top and her hands just covering her bust.
Last year [Cardi B] was graced with the title of Billboard Woman of the year.
Another two slightly nude pictures showed Cardi with her hair taking up most of the shots. Her dark locks were completely suited to these two black and white snapshots, with the rapper sporting a host of striking jewelry as well.

Fans react to Instagram video shared by Cardi B | Source: Instagram/iamcardib
During the publication's sit down, Cardi and singer Mariah Carey spoke about some serious topics. These included the many prejudices in the music and fashion industry which the rapper had the following to say about:
"Black artists have the hardest time getting pulls from designers and the hardest time getting seats at their fashion shows."
She also elaborated on a period in her life where she received less compensation compared to Caucasians for endorsing the same establishment. This is not the first time the star has spoken out and it seems like it won't be the last.

Fans react to Instagram video shared by Cardi B | Source: Instagram/iamcardib
It seems that Cardi's outspoken nature has not gone unnoticed. During the space of last year, she was graced with the title of Billboard Woman of the Year for bringing social and political issues to the public's attention.
Many were unimpressed with this turn of events, believing she did not deserve honor at all. However, as she does, the star took it in her stride, listing a bunch of reasons as to why it was justified for her to win the acclaimed award.
When it comes to this rapper's love life, things are slightly complicated. Superstar Cardi began dating fellow rapper Offset in 2017 which set off the spark for their long and ongoing on-and-off-again romantic relationship.
They were married within the same year but Cardi filed for divorce only 3 years later in September. However, the rapper eventually changed her mind and officially got back with Offset, dismissing the divorce the following month.
Please fill in your e-mail so we can share with you our top stories!