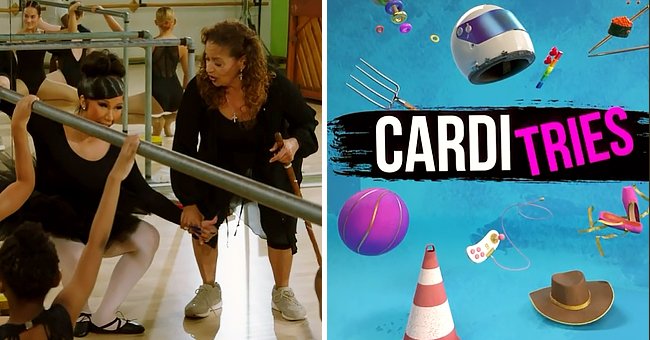 Instagram.com/iamcardib
Cardi B Proudly Announces Launch of Her New Entertaining Show — Watch Trailer for 'Cardi Tries'

American rapper Cardi B announced her return to reality television with the launch of her new entertaining show, "Cardi Tries," which would show the singer try out new things.
For fans seeking the right content to get them out of boredom or those looking forward to an entertaining show for the holidays, Cardi B's new show might just be the thing for them.
The "I Like It" singer launched her new Instagram reality show on Thursday, which would see her engage in fun activities to her fans' delight.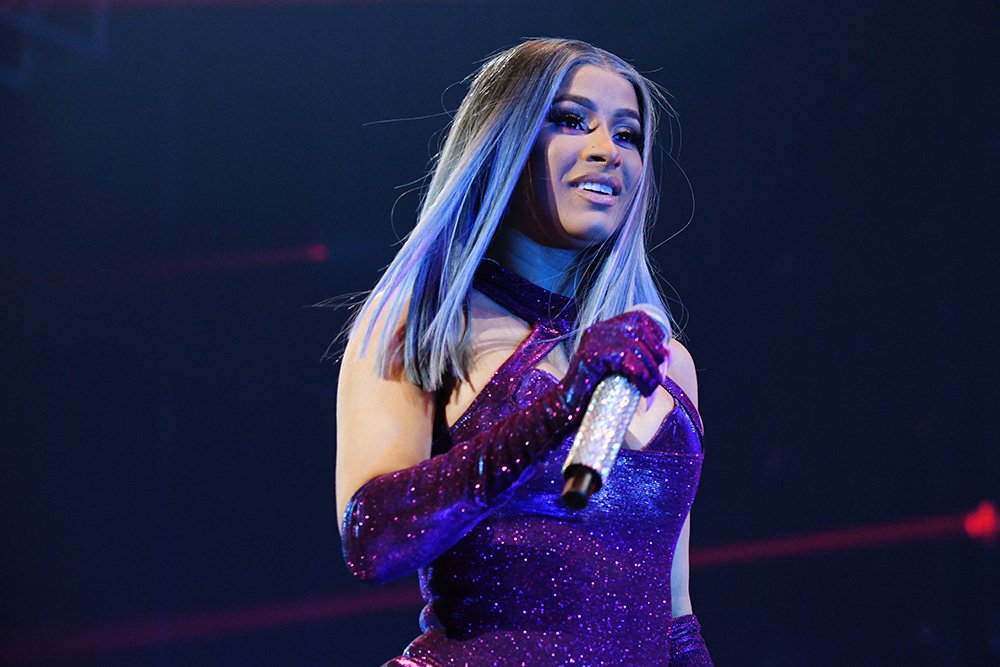 Cardi B performs at the 7th Annual BET Experience at L.A. Live Presented by Coca-Cola at Staples Center on June 22, 2019. | Photo: Getty Images
Fans would get to see the rapper practice ballet dancing with Debbie Allen, serve Sushi in a restaurant, race in a car, and play basketball.
Cardi B's fans can watch the eight episodes of "Cardi Tries" on Facebook Messenger and Instagram every Thursday until February 4. Cardi shared a trailer of the new show on her Instagram, which she captioned:
"Get ready, Yall! My new show 'Cardi Tries' launches today! Watch me try ballet, stunt car racing, and basketball, to name a few."
Cardi B's post became an instant hit with her fans. In less than 24 hours since the post was shared, it has been viewed more than twelve million times and garnered over thirty-one thousand comments.
Fans could not hide their excitement at seeing their favorite rapper back on reality television. The comment section of the post was filled with the voices of excited fans.
Her announcement was met with fierce opposition from her haters, who felt she had done nothing to deserve the award.
One fan jokingly said that he could not wait to see Cardi try out stunt car racing, while a second said Cardi on a basketball court would be fun to watch.
According to reports, Cardi will be joined in different episodes by other stars like Michelle Rodriguez of "Fast and Furious," basketball player Damian Lillard and country music star Mickey Guyton.
The 28-year-old rapper said that she hoped the show would bring smiles to people's faces in a year that has been plagued by sadness. Aside from that, Cardi reportedly said that the show was a way for her to do things she had never done before.
Cardi's latest announcement comes after she was named Billboard's 2020 Woman of the Year for raising political awareness and social justice with her platform.
Although her announcement was met with fierce opposition from her haters who felt she had done nothing to deserve the award, the "WAP" singer set the record straight in her usual fashion.
The award-winning singer took the time to list the reasons why she had earned the award. Despite the downtimes of the year, Cardi seems to have got things going on well for her.
Please fill in your e-mail so we can share with you our top stories!