Eniko Hart Stops Fans' Hearts as She Flaunts Her Toned Curves in a Tight White Top & Gray Pants
Comedic-actor Kevin Hart's wife Eniko Hart sends hearts racing in a tight-fitting white sports bra and gray leggings that perfectly accentuated her curves in a new Instagram photo.
Pregnancy poses various challenges for all women, but the most common complaint from moms is the toll those nine months of carrying another life take on the body.
Getting back the pre-pregnancy body almost proves an arduous task for most moms, but that certainly is not the case with Kevin Hart's wife, Eniko Hart.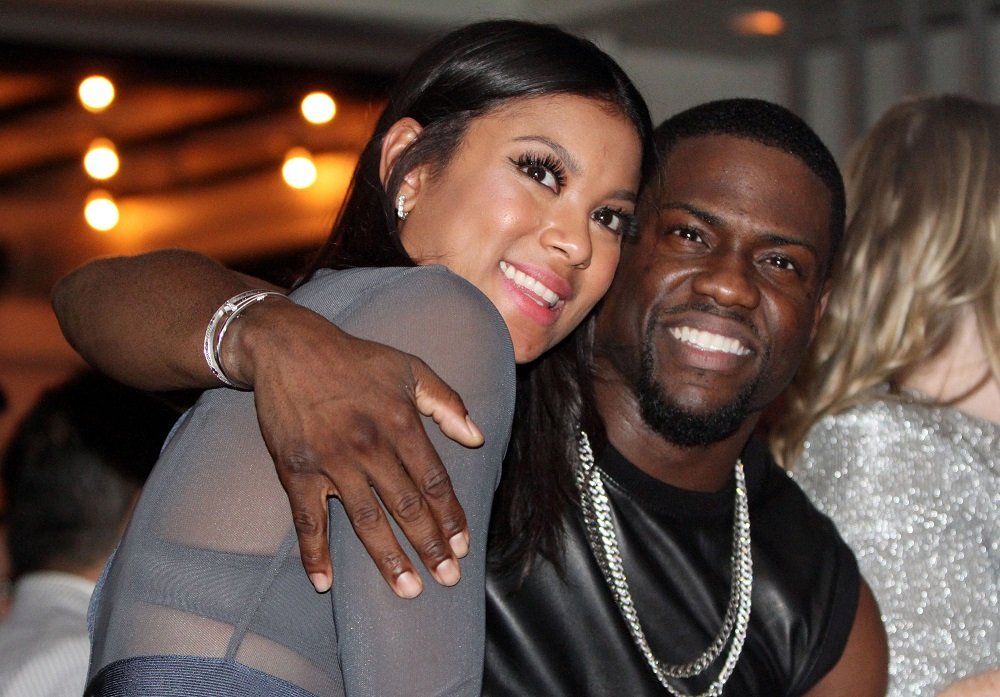 Eniko became a second-time mom barely five months ago, but she is already back to her best. She recently took to her Instagram page to show off her toned curves in a tight-fitting outfit. 
In the picture, the beautiful model adorns a white sports bra and gray leggings that sweetly hug her curves. She shared the photo alongside the caption:
"Smile, happy looks good on you!"
As her caption read, Eniko was a picture of happiness as she flashed a smile while looking back at the camera. Fans could not get enough of her beauty and took to the comments section to express admiration for the model.
Eniko is best known for her relationship with Kevin. Before she began dating the "Ride Along" star, Eniko was an upcoming model and actress but hardly landed any high-profile jobs.
Eniko shared a creative time-lapse video that captured her doing squats at different stages of her pregnancy.
However, the last few years have heralded an upsurge career-wise for Eniko. She landed a few high-profile gigs and is currently an ambassador for Fabletics.
Away from her career, things have never been better for the model at the homefront. On September 29, 2020, Eniko welcomed her second child, daughter Kaori Mai with her husband, Kevin. While announcing the news on Instagram, she wrote:
" ...a little bit of heaven sent down to earth...welcome to the world baby girl...we couldn't love you more..? ✨Kaori Mai Hart✨ 9.29.2021."
The couple's bundle of joy joins older brother Kenzo, and Kevin's two other children, Heaven, 15, and Hendrix, 12, from his previous marriage to Torrei Hart.
Kevin and Eniko first announced to their fans that they were expecting their second child in May, and throughout her pregnancy, Eniko kept up with her daily workout routine. 
Eniko's first pregnancy journey was not any different. To celebrate her son's birth, Eniko shared a creative time-lapse video that captured her doing squats at different stages of her pregnancy. 
Looking good after having a baby has posed real problems for moms worldwide, but Eniko's post-pregnancy body is definitely inspiring more women to put in the time at the gym.