Stevie Wonder Reveals Why He Plans on Moving Permanently to Ghana with His Family
Stevie Wonder gets candid with media mogul Oprah Winfrey during an online interview. He talked about plans to migrate to Ghana to protect his grandkids from injustice.
Stevie Wonder, 70, is one of the most highly decorated solo artists with more than twenty Grammys to his name. Despite being visually impaired, he has accomplished greatness with his consistency and talents.
Recently, Wonder had a heart-to-heart talk with Oprah Winfrey, where he detailed his take on the country's politics. In his remark, the singer hinted that America is experiencing sadness owing to its racial dynamics, saying he wishes to see America smile before leaving.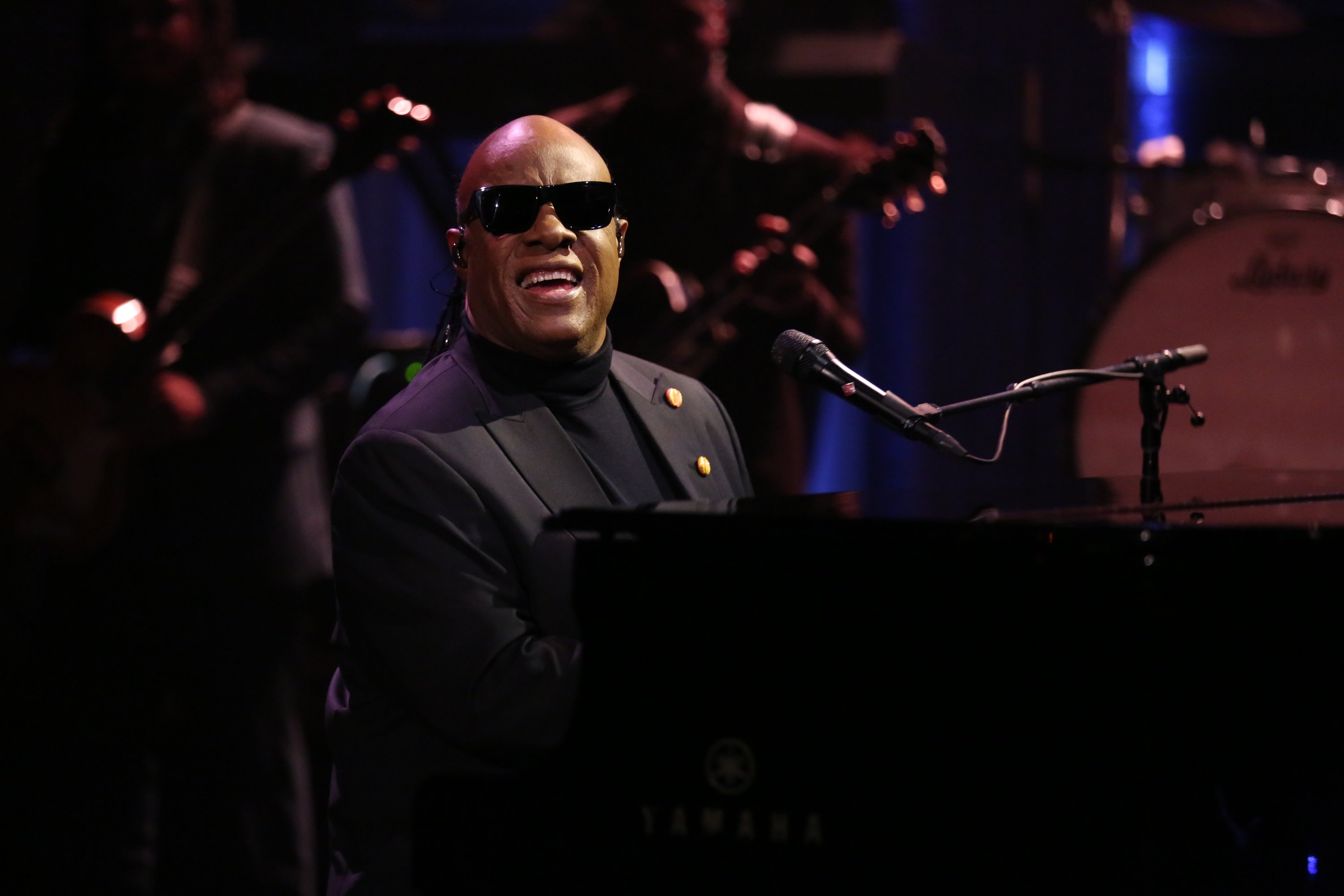 Speaking of leaving, the 70-year-old explained his intentions of moving to Ghana in West Africa permanently, but he did not attach a time frame for the migration.
According to him, it is to prevent his generation from experiencing the indecent segregation caused by racial injustice. The video was later shared on Twitter via a news outlet. In the post, he said:
"I don't want to see my children's children's children have to say, 'oh, please like me. Please respect me. Please know that I am important.'"
Many Twitter users backed up the entertainer's decision and agreed with his reasons. One person commented that Ghana offers a great deal of fun, and another mentioned that being away from America is an excellent idea.
This is not the first time the singer will be talking about the West African country. More than two decades ago, he shared his sentiments for Ghana during the International Association of African American Music gathering.
While Wonder's political concerns exhume confidence and stability, the same cannot be said of his personal life.
Why I Will Be Relocating To Ghana Permanently - Stevie Wonder pic.twitter.com/XLu7u3dvrc

— Punch Newspapers (@MobilePunch) February 19, 2021
Wonder did not conceal his admiration for the country as he talked about the sense of communal living which the people possess. Studies show that as a Black person, residing in a majority-Black region boosts the feeling of safety, pride, and freedom.
The singer has always been one to advocate for racial justice and is often associated with African-American liberty. A few weeks ago, he paid tribute to the late Martin Luther King Jr., a freedom martyr whose movement helped fight racial equality in the 50s.
I'm going to move permanently to Ghana - Stevie Wonder

Stevie Wonder, legendary visually impaired singer and pianist has hinted that he will soon relocate to Ghana. pic.twitter.com/Sk66lkXWqE

— YEN.com.gh | Ghana Trending News 🔥 (@yencomgh) February 19, 2021
Amid the 70-year-old's sweet message, he expressed his dissatisfaction with America's current reality and reached out to politicians to review the system and be accountable for it.
While Wonder's political concerns exhume confidence and stability, the same cannot be said of his personal life. The Grammy winner has been involved with several women.
22-time Grammy-winner Stevie Wonder explains why he's moving to Ghana permanently: I don't want to see my children's, children's children have to say "Oh please like me, please respect me, please know that I am important, please value me", he said.https://t.co/iEoKXHz4Bm

— Charles Onyango-Obbo (@cobbo3) February 22, 2021
He was married thrice, first to Motown artist Syreeta Wright in 1970, then to fashion designer Kai Milla Morris. He is currently married to Tomeeka Robyn Bracy.
Wonder shares nine kids with five different women. About six of them followed their dad's footsteps. The older ones have established a successful career in the entertainment industry while the younger siblings are striving to carve a niche for themselves.