Stevie Wonder Releases New Music Amid Departure from Motown Records after Nearly 60 Years
After a long absence, music legend Stevie Wonder is back with two new songs, "Where Is Our Love Song" and "Can't Put It in the Hands of Fate."
Just when most people were beginning to think that legendary singer Stevie Wonder was done and dusted with music, the 70-year-old has released two new singles. 
The new songs, "Where is Our Love Song," and "Can't Put It in the Hands of Fate" are Wonder's first tracks with his new label, So What The Fuss Music.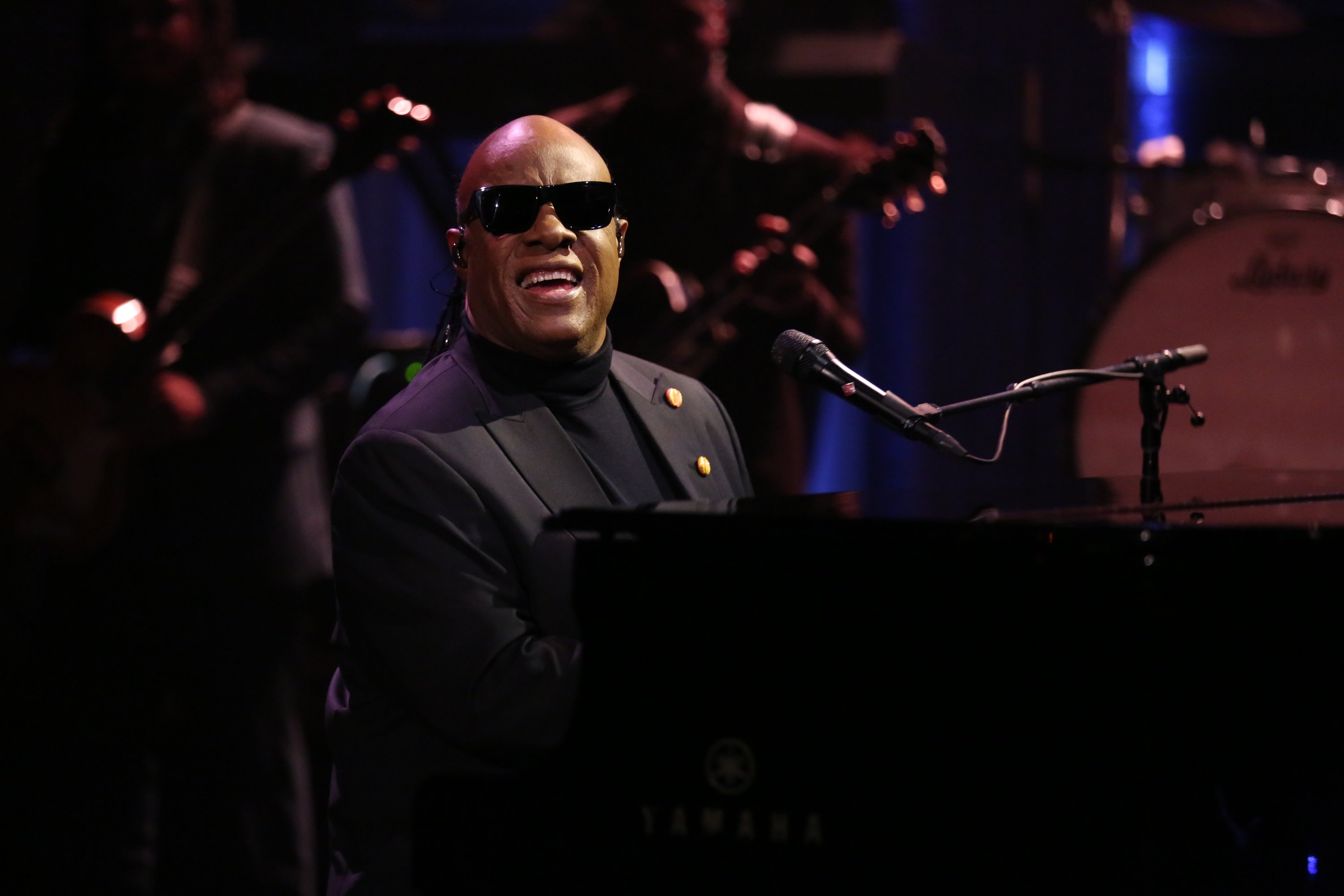 He joined the music label following his departure from Motown Records after spending nearly 60 years with them. Republic Records/Universal Music Group will market and distribute the new tracks. 
Republic Records took to Instagram to share details of Wonder's new track releases. In a post, they shared a picture of the legend playing a mouth organ along with a caption that read:
"The legend himself #StevieWonder returns with two new singles."
In "Can't Put It in the Hands of Fate," Wonder featured Rapsody, Cordae, Chika & Busta Rhymes while he collaborated with Gary Clark Junior in "Where Is Our Love Song." 
Republic Records also added that Wonder's new tracks provided instruction and inspiration for the global challenges the world faces today. Many fans took to the comment section of the post to pay tribute to the legendary singer. 
Wonder said he never believed being blind and Black was a disadvantage.
Wonder announced the release of his new tracks on Tuesday. He revealed he began writing "Where Is Our Love Song" in 1968 when he was only 18. After unearthing the song recently, he added new lyrics to it and completed it.  He also began work on "Can't Put It in the Hands of Fate" a few years back but was only able to complete it recently.
The proceeds from both songs' sales will go to Feeding America. The legendary singer said "Feeding America" had requested $1 billion in donations as they continue to assist American families in need. 
Fans would be delighted with Wonder's return to the music scene after his long absence. His return is a testament to his ability to keep going despite all odds. 
Wonder has endured many challenges in his life, surviving car crashes and death threats to remain in the music industry for 50 years. Added to that is the fact that he is blind. 
In a chat with The Guardian in 2012, Wonder said he never believed being blind and Black was a disadvantage. Instead, he accepted who he is and appreciated God for allowing him to make something out of it. 
Wonder's way of thinking has propelled him to become one of the greatest musicians the world has ever seen,  one who has remained relevant in today's ever-changing entertainment industry. That in itself is legendary!