Fantasia Shows Her Growing Baby Bump as She Poses in a Tight Long-Sleeved Cream Dress (Photo)
Pregnancy looks great on "American Idol" alum Fantasia Barrino. The singer flaunted her growing baby bump in a recent photo shared on her Instagram feed.
"When I See U" hitmaker Fantasia Barrino is expecting her third child and first with her husband, Kendall Taylor, and the soon-to-be mom of three flaunts her huge belly with pride.
In a recent Instagram post, the heavily pregnant singer looked exquisite as she posed against a tiled wall while reminiscing about the latest installment of her and Taylor's talk show, "Taylor Talks."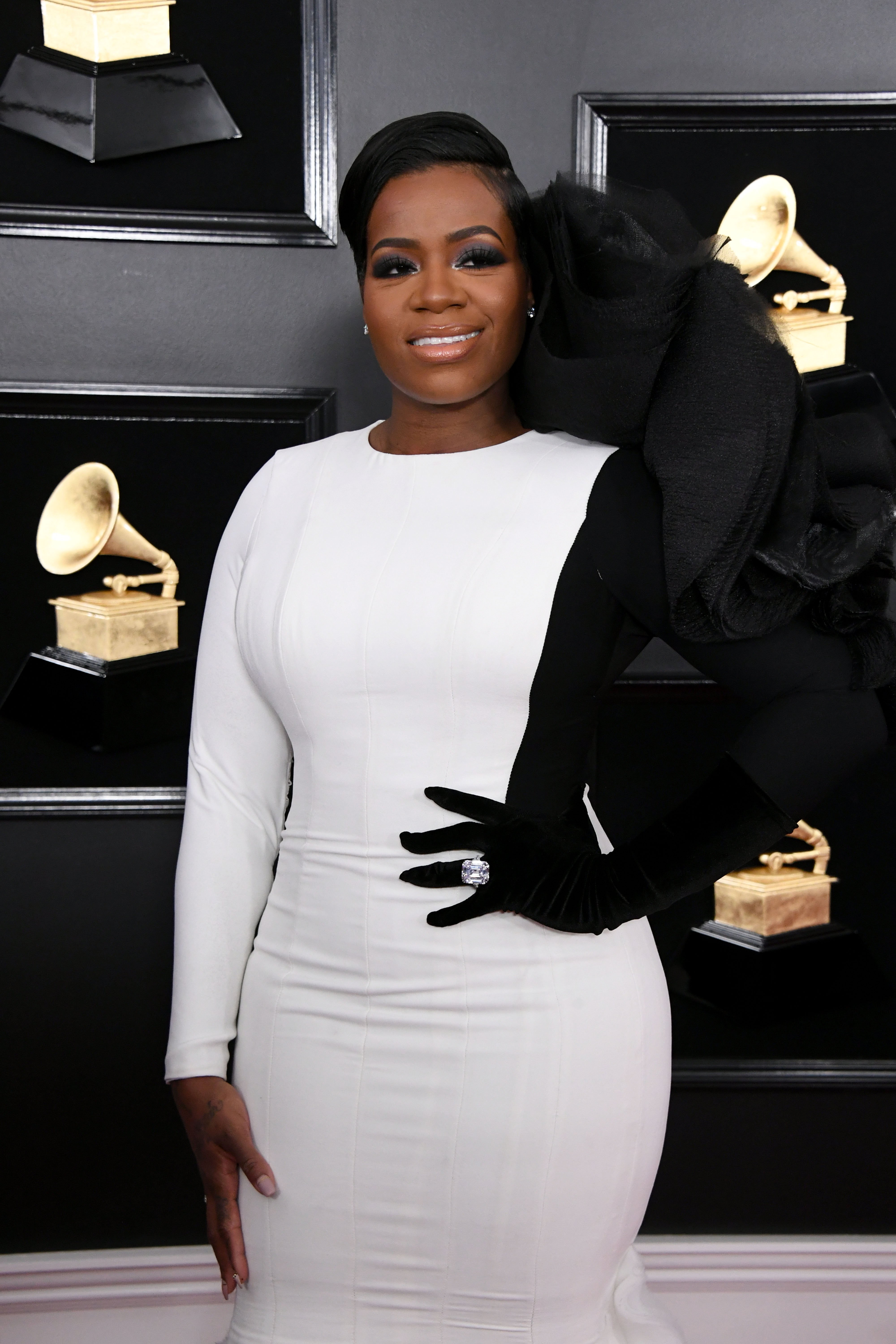 Barrino's glam look consisted of a cream turtleneck dress with long sleeves that hugged every inch of her body, accentuating her huge baby bump. 
"The Color Purple" actress accessorized her elegant dress with statement hoop earrings. Her makeup looked flawless, with long flirty eyelashes and glistening lip gloss on her lips.
Fans didn't miss out on the chance to compliment Barrino on her stylish outfit. The adoring fans expressed their sentiments, filling her comments section with praise and flattering emojis.
One fan commented, "it's giving me fierce honey," while another wrote, "glowing ✨ pregnancy." A third fan chimed in, "It was on [fire] at Taylor Talk and you look AMAZING carrying your joy."
A MIRACLE BABY
Barrino's pregnancy is truly a miracle for the couple who struggled to conceive naturally for three years. The singer opened up about her infertility journey which began after discovering that one of her fallopian tubes had closed.
After rejecting IVF and other methods, Barrino unexpectedly fell pregnant, and the couple could only credit their strong faith and prayers to God for allowing them to grow their family.
BARRINO'S BLENDED FAMILY
Barrino and Taylor's new child will join the couple's blended family, including Taylor's son, Treyshaun, 24, and Barrino's daughter, Zion Quari,19, and son, Dallas Xavier, 8.
The excited couple threw a private gender reveal party in January then took to Instagram to share the news with their fans. The news that they are having a girl was announced with bright pink fireworks exploding in the night sky.
BARRINO AND TAYLOR'S LOVE STORY
For Barrino and Taylor, this pregnancy further solidifies their strong relationship. Their incredible love story is inspiring because it was love at first sight. The singer admitted that she knew they were meant for each other the night they met.
Three weeks after meeting, Barrino and Taylor secretly wed in a courthouse and began their life journey together. The "Lose To Win" singer credits her husband for helping her to figure out who she really is.