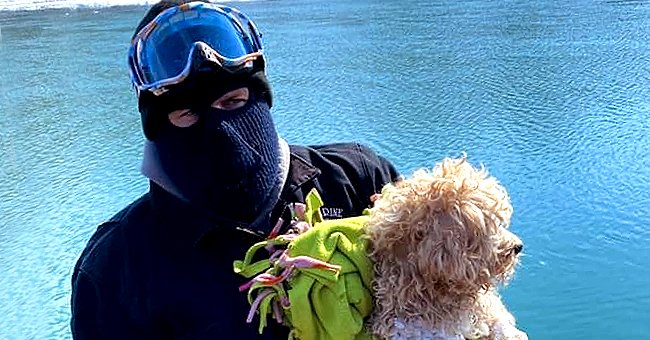 facebook.com/KimCraig007
Puppy Miraculously Survives Spending 4 Days under Extreme Temperatures on Icy River in Detroit
A social media user shared that their puppy dog named Miracle was left stranded on the open ice. It was interesting to learn that the pet animal survived for days under extreme temperatures.
Kimberly Craig took to Facebook to share how her dog was almost attacked by a coyote while waiting for someone to rescue it. Craig shared that numerous people played a part in bringing back her dog home unharmed.
"I truly believe Miracle stayed on the open ice, waiting for someone to see him. He was hungry, freezing, and wanted help. And yesterday he got it," she wrote.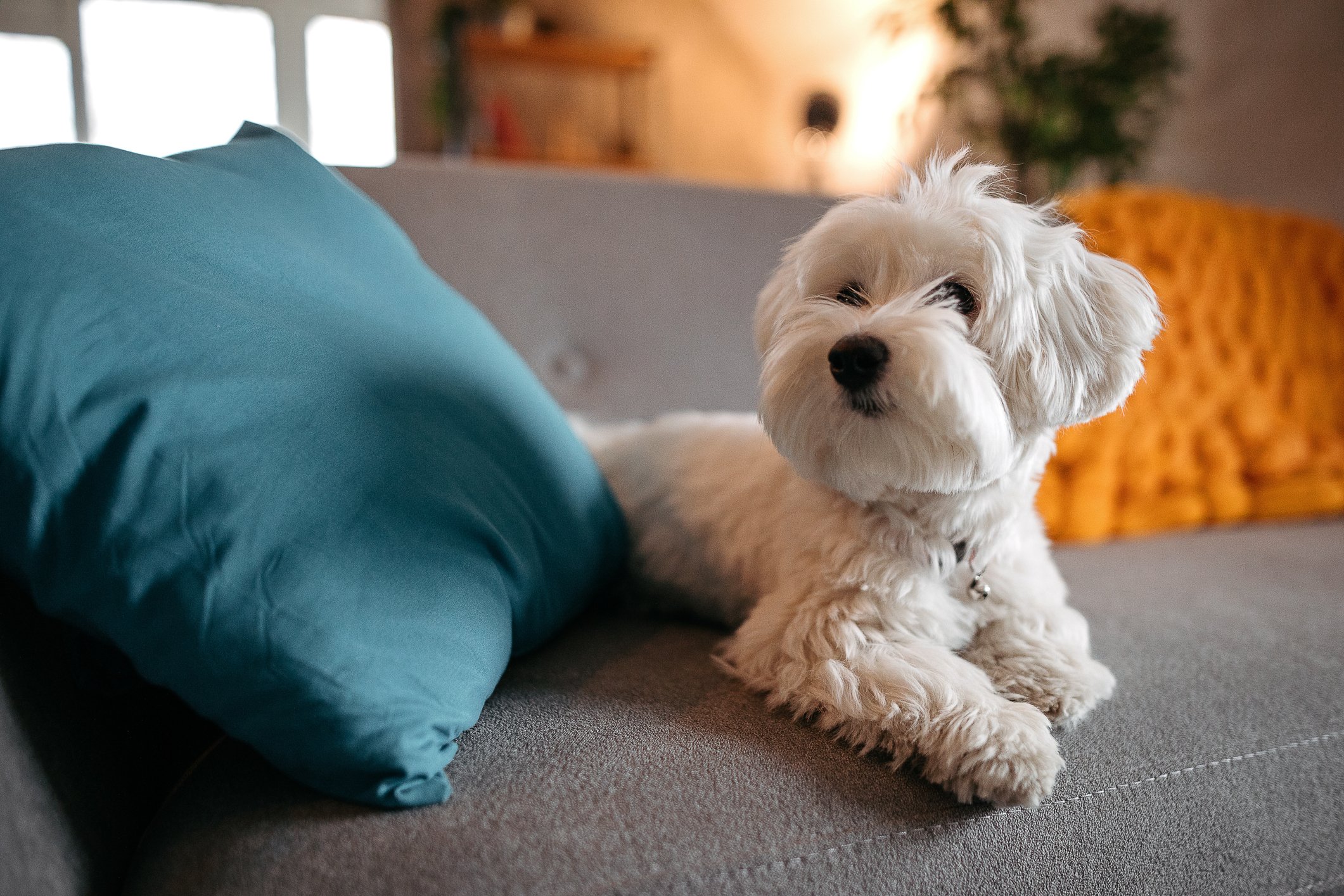 Maltese dog relaxing on sofa at modern living room | Source: Getty Images
Craig then thanked the first two people who were able to reach him. "I just wanted to give a big thanks to the folks who made it happen, starting with a father and his son. Jude Mead and Jude Mead Jr., Co-owners of J&J Marine Ltd. (BASF contractors.)," she added.
According to Craig, the father and son used BASF's airboat and went to rescue Miracle, who was still alive after spending four days in the cold, facing danger daily. "Miracle is also safe because of the behind the scenes work by Marika Diamond of BASF and Tim Johnson, also from BASF," she said.
Craig continued to explain that Mary Morneau of Lost and Found Pets of Windsor and Essex County kept in contact with Jude and his son on Miracle's spotted location. Another team player Tim Epperly used his cameras and was able to see what was happening with the dog.
Through the lens, he could see a coyote approaching Miracle, but it did not attack. However, a Coast Guard boat crushed through the ice and released the pup into the freezing water, but he pulled himself back onto the ice.
According to WXYZ Detroit, the dog was stuck in the middle of the Detroit River on February 17. It was rescued on Saturday afternoon from Mud Island by the LaSalle Fire and Rescue in Windsor, Canada.
Miracle survived in the cold conditions while local teams and concerned citizens on both sides of the water figured a way to help him. It is reportedly believed that it was chased onto the ice by a coyote.
The puppy is now recovering at Woodhaven Animal Hospital in Michigan. The rescuers reportedly named him Alfonso; the little pup is 12 to 18 months old.
Dr. Lucretia Greear from Woodhaven Animal Hospital detailed how the rescuers found him. "They physically went out to this small island where he was, and they were able to rescue him," said the Dr.
The veterinarian further explained that the dog was hiding on a little uninhabited piece of land, but it was difficult to get to him because of the ice. Immediately after being rescued, they took him to the animal hospital.
The little fury pup was not the only beloved pet dog that has been rescued. Recently, eight severely malnourished dogs were also rescued after being found outside in Texas's extreme cold weather.
The dog's owner is reportedly facing charges after local authorities say they found all his pet dogs in freezing temperatures. According to People, one of the dogs suffers from a broken jaw.
Responding officers from the Harris County Sherriff's Office and Harris County Pets reportedly said the animals appeared to have been left outside during Winter Storm Uri. They were found on Monday after the case was reported to Harris County Animal Cruelty Taskforce.
Please fill in your e-mail so we can share with you our top stories!