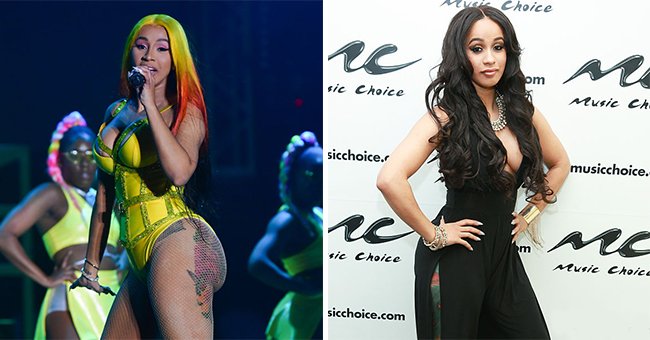 Getty Images
Cardi B Opens up about How Childhood Experiences Influenced the Decision to Transform Her Body
Music star Cardi B, in a new interview with Mariah Carey, opened up about dealing with some childhood experiences that shaped her decisions when she got older.
Star rapper Cardi B joined music icon Mariah Carey in a hearty chat where they shared some of their life experiences, also giving tidbits about life updates. The star also talked about surviving the pandemic and lockdown.
Carey opened up about enduring childhood issues where she had insecurities about her looks and asked if Cardi faced such situations. The mainstream rapper answered in the affirmative, sharing her own experiences as a child.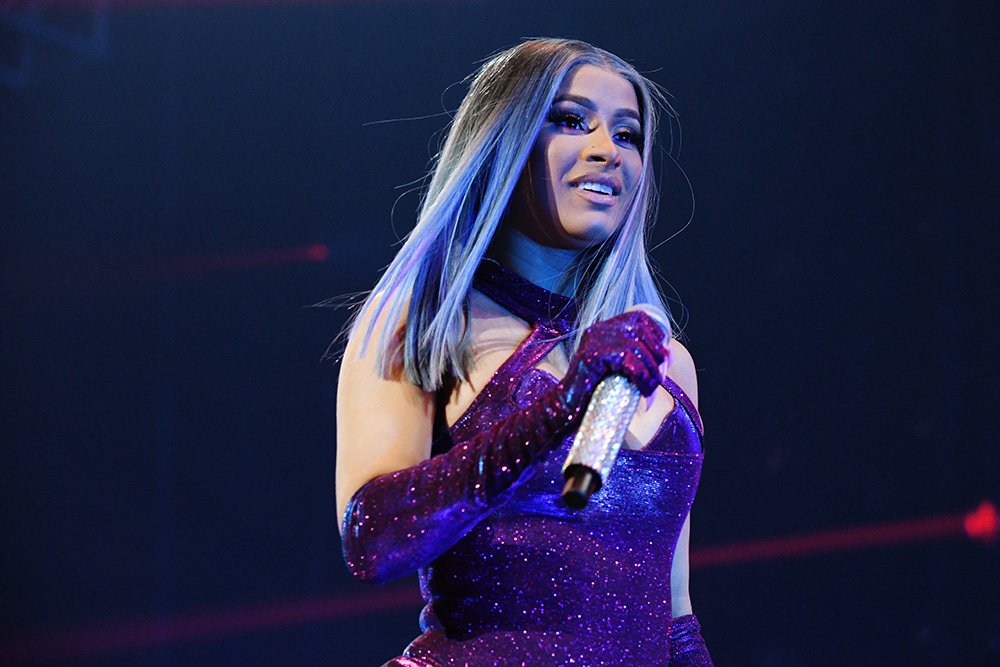 Cardi B performs at the 7th Annual BET Experience at L.A. Live presented by Coca-Cola at Staples Center on June 22, 2019. | Photo: Getty Images
She noted that growing up in the Bronx did have its effects because she was a very slim person, and many would body shame her. She also talked about facing criticism over the texture of her hair.
The Grammy-winning rap artist relayed that when she clocked 18 and had enough money from stripping, she had breast implants, and two years later, she enhanced her butt.
Cardi B, 28, went on, noting that her confidence doubled after surgery, and she felt vindicated. The rapper, who is a mom-of-one, also gained access to urban and big-shot strip clubs.
She went off talking about the people who express negativity regarding plastic surgeries.
The music star also talked about being adventurous with her hair, recalling that she dyed her hair at a young age and damaged it. However, adulthood helped her learn better ways to care for her now-healthy hair.
The star spoke about the pandemic and shared that it was stressful working on projects and business while trying to stay safe. The award-winning rapper shared that while she was making some music videos, her team had to run tests every day.
Cardi B also hinted at her upcoming album, noting that she was anxious and worried about missing some songs. She stated that she got advice to be softer with her lyrics and talk about herself more.
The rapper, whose outspoken nature is quite evident on the internet, once clamped down on trolls who criticized body enhancement. She went off talking about the people who express negativity regarding plastic surgeries.
The 28-year-old, who already deleted her post, shared that her sister, Hennesy, did not have any surgeries done but was not critical about people with surgically-enhanced bodies.
To show that she was quite proud of her body, in one of her videos, Cardi B donned racy swimwear that accentuated her hourglass figure.
Please fill in your e-mail so we can share with you our top stories!