Cardi B Lands First Leading Role as She Stars in Paramount Comedy 'Assisted Living'
Popular female rapper Cardi B is set to make her next money move after landing her first lead movie role in Paramount's upcoming comedy, "Assisted Living." 
Cardi B is all about making money moves, a trait she sang about in the lyrics of her hit song "Bodak Yellow." However, the rapper's latest money move is neither related to music nor involves acquiring a new ride, bag, or property. 
Instead, Cardi B has landed her first lead role in a movie in the Paramount comedy titled "Assisted Living." In the film, Cardi B portrays the character of Amber, a small-time criminal who hides away from the police after a heist goes wrong.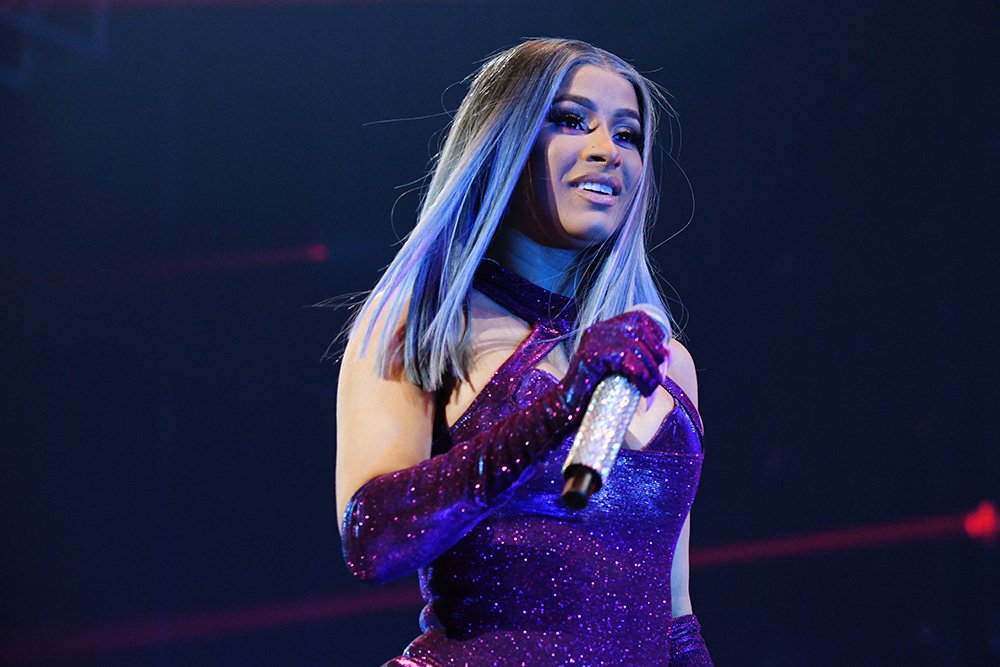 Being on the run and having nowhere else to go, Amber disguises herself as an elderly woman. She goes into hiding in her grandmother's nursing home. 
The Shade Room made a post about Cardi B's newest venture on its Instagram page and congratulated the rapper on the achievement. 
"Assisted Living" is based on an original spec script written by Kay Oyegun, who also wrote the script for the romantic drama family television series, "This Is Us." 
The rapper shortened it to Cardi B, with the "B" standing for anything depending on the day.
There is no word on when "Assisted Living" would be released, but Temple Hill and Stephen Love would be the film's producers.  A bidding war for the film's rights took place two years ago, with Paramount eventually winning the rights.
Cardi B's attainment of a lead role in a movie sees her continue her foray into Hollywood. In 2019, she made a small but scene-stealing appearance in the film "Hustlers," which served as her debut in a feature film.  
Cardi B will also appear in the "Fast & Furious" franchise's next installment, "F9," set for release later this year. Cardi B was born on October 11, 1992, in Bronx, New York. Her real name is Belcalis Almanzar.
The singer's stage name was coined from the alcoholic drink Bacardi. Her younger sister's name is Hennessy. Hence, people referred to her as Bacardi. The rapper shortened it to Cardi B, with the "B" standing for anything depending on the day. 
Cardi B first found fame through her uncompromising and frank attitude on social media, where she detailed her life as a stripper. She also featured on VH1's "Love & Hip Hop: New York" before pursuing music full time in 2017. 
Since then, Cardi B has become a household name in the female rap industry with many hits to her name. She became a Grammy Award winner in 2019 after claiming the award for Best Rap Album for her debut album, "Invasion of Privacy." 
She is married to fellow rapper and Migos group member, Offset, with whom she shares her adorable two-year-old daughter, Kulture.