Cardi B Surprises Offset with an Expensive Car on His 29th Birthday — See His Stunning Gift
American rapper Cardi B surprised her husband and fellow rapper Offset with an expensive fast car for his 29th birthday yesterday. Here is a look at the stunning gift in this Instagram post. 
Cardi B sure has all the love to give her husband and fellow rapper Offset. Despite the ups and downs of their rocky marriage, she has made it clear that her love for him weathers all the storms. 
In her most recent show of affection, the 28-year-old rapper gifted him a luxurious fast car for his 29th birthday yesterday. A video from the moment of surprise was posted on his Instagram feed.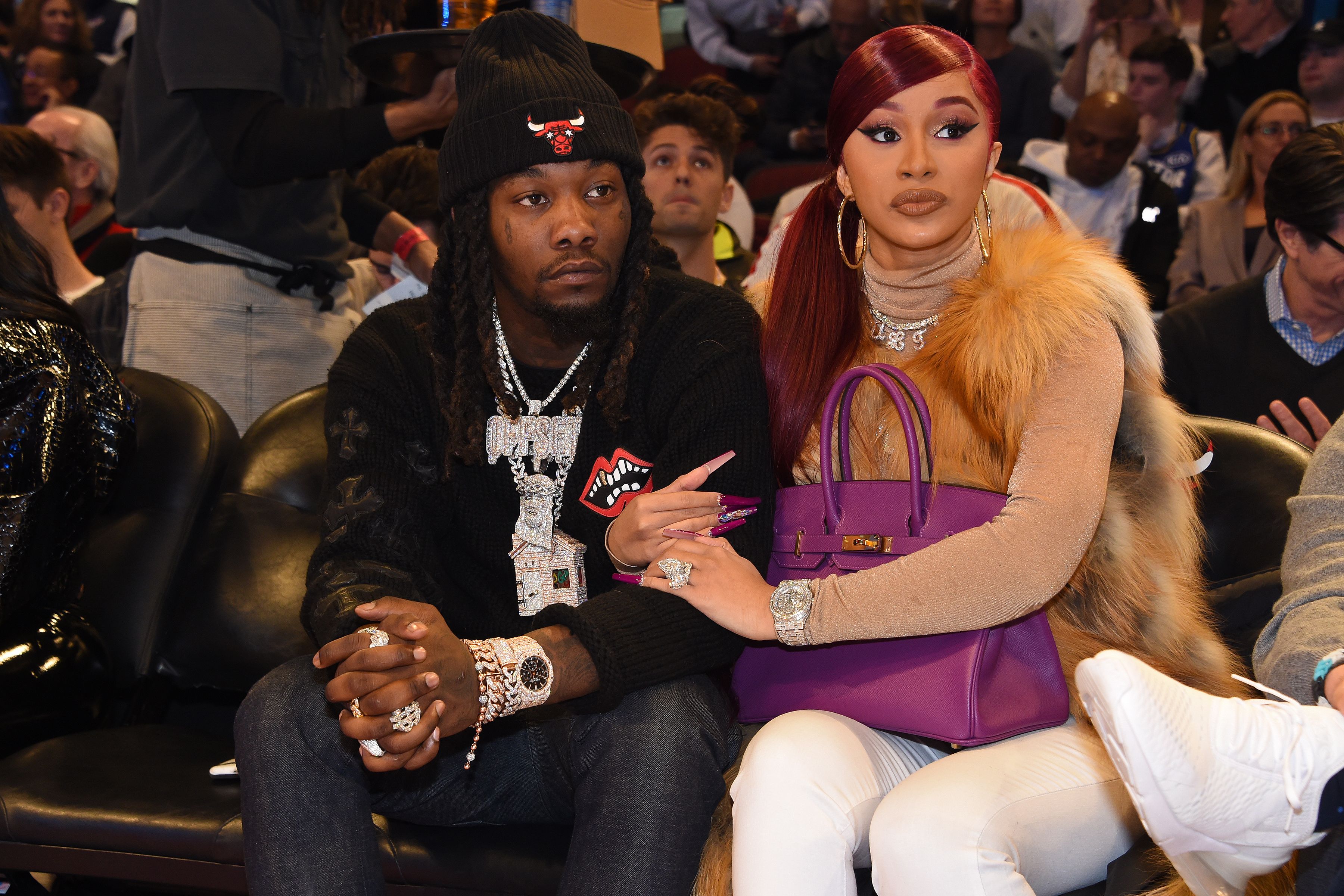 In the 46-second clip, Offset was surrounded by a crowd of friends and well-wishers as he was being led by Cardi B towards the parked car with her hand covering his eyes. 
On getting to the car, she took off her hands and wished him a happy birthday as he saw the extravagant gift. He let out a cry of joy followed by whoops from the onlookers and proceeded to climb into the car with excitement. 
He was clad in a black long-sleeved turtleneck coupled with slightly flared yellow trousers and iced chains around his neck. His wife, on the other hand, had on a brown maxi-dress that accentuated her shape and had her hair parted down the center. 
Before the expensive birthday gift, Cardi B commemorated his special day with a sensual video of herself in a grey body-hugging bodysuit twerking on him upside down while doing a handstand. 
She defended her decision on social media, explaining that she was back because he was good in bed. 
She later posted a screenshot of the rapper with a smile on his face during a video chat. She also explained in the caption that he knew she would do him nicely on the big day.
On Monday, the star sent out a sweet Instagram tribute in Offset's honor. She started by wishing him a happy birthday and went on to wish him more positivity, health, wisdom, and a good heart. 
The rapper also thanked him for helping her get her business in line during the months that went by. The message was accompanied by a sensual video of her husband kissing her neck from behind.
Though it seems like all might be well in paradise, it goes without notice that the past four months have been rocky for the pair.
In September, they made waves after Cardi B filed for divorce from Offset, citing that their marriage was irretrievably broken with no prospects for reconciliation.
However, she shocked her fans when she canceled the divorce proceedings and reconciled with the rapper just a month after. She defended her decision on social media, explaining that she was back because he was good in bed. 
A month after their reconciliation, the mother of one was seen having a blissful Thanksgiving celebration with the rapper, their daughter Kulture, and other family members. Once again, it seemed like the power of their love had calmed the storm.