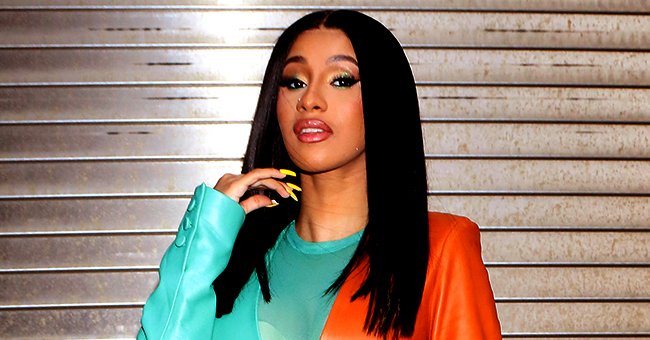 Getty Images
Cardi B Poses with Her Mini-Me Daughter Kulture in an Adorable New Snap – See Their Wacky Faces

Cardi B's adorable daughter Kulture, 2, is all shades of cute. In a new post, she shows off her inner swag by posing like her mom.
Rapper Cardi B shares a child with her husband, Offset, from the group Migos. Kulture is their first and only child together, and irrespective of their schedules as entertainers, they make out time for their tot.
Like many celebrity babies, their child is Instagram famous, owing to her good looks and inherited swag.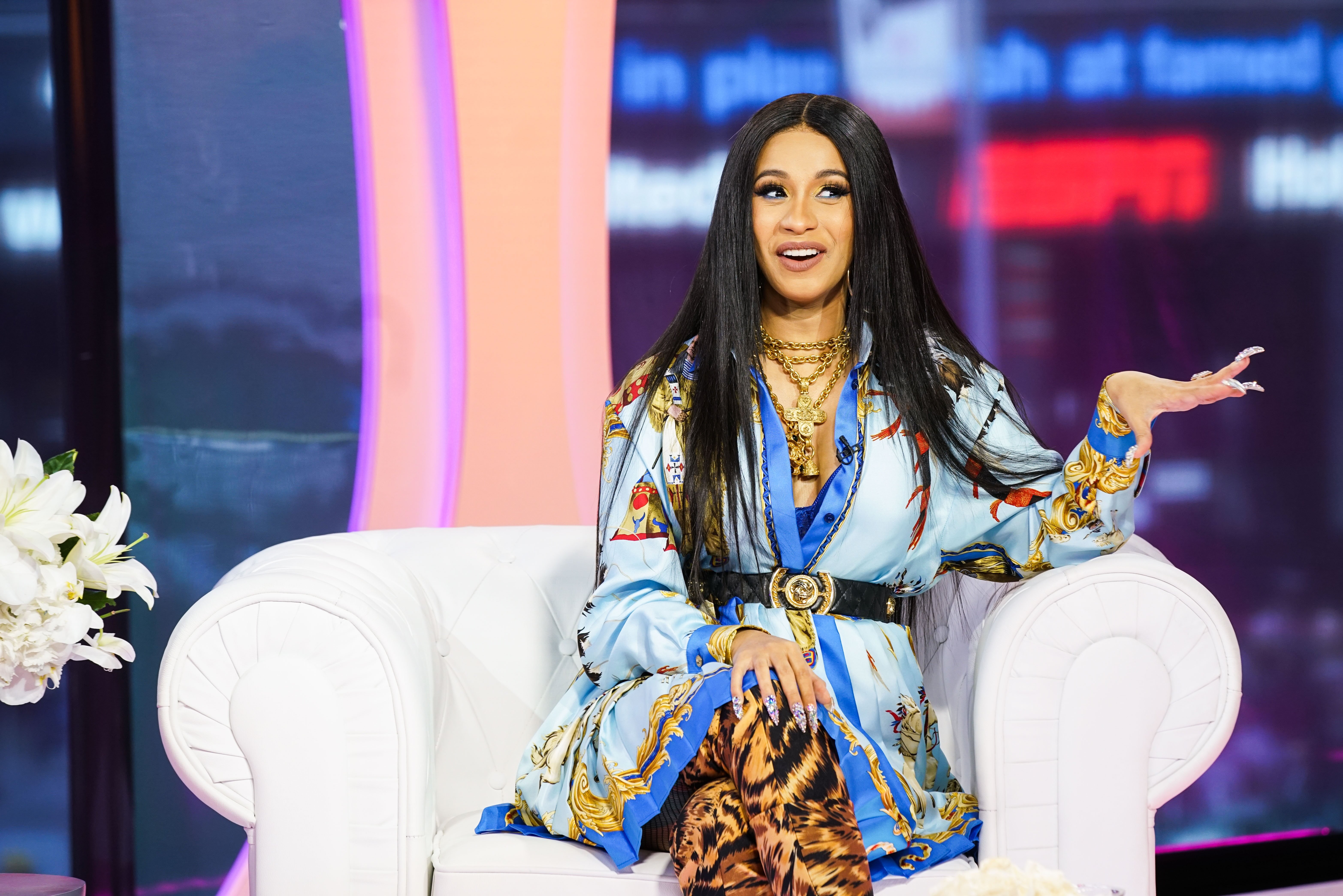 Cardi B at the "TRL: Party with Cardi" on MTV on April 11, 2018 l Photo: Getty Images
A day ago, the mother of one shared a cute snap on her Instagram story which featured her and the toddler. Cardi's clothes could not be seen except for her lush of black wavy hair, while Kulture's was in full view.
The tot donned a blue and white long sleeve top with a noticeable hair bow. They both posed with their tongues sticking out.
Apart from blessing fans with epic rap songs like "Bodak Yellow," Cardi B also loves to show off her beautiful daughter online. While she is investing in making exceptional tunes, the star is equally down to give her daughter a luxurious life.
When Kulture turned two, the mother of one took to Instagram to share snaps of her mini-me in drop-dead gorgeous outfits. As if that was not enough, Kulture had a lavish birthday bash in her honor.
When Instagram users thought that they had seen it all, the Migos band member gifted his daughter with a costly item, a Birkin bag. He shared a post of the birthday girl looking glamorous in her princess-themed dress and flat shoes, as she motioned to open the gift.
This happened at a time when their relationship was shaky, as they were an off and on couple.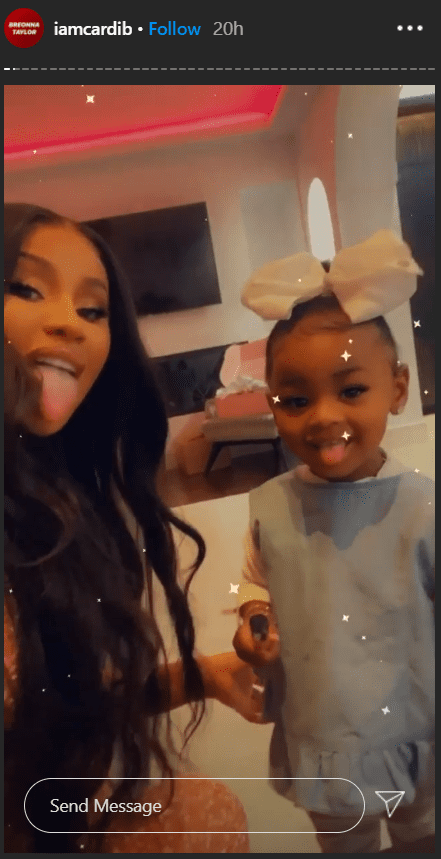 Cardi B and her daughter Kulture in a goofy selfie on Cardi's IG story. | Photo: Instagram/Iamcardib
While some fans focused on wishing the celebrant a "Happy Birthday," others did not seem entirely pleased with the expensive bag that Offset decided to give his child.
The father of one might have been caught up in the euphoria of the moment as he did not respond to the trolls. However, his wife did not think it was proper for critics to judge his choice of gift. Cardi stepped in to defend her lover and shut down the online trolls.
She mentioned that people are usually quick to judge celebrities' choices for their kids. Noting that while some critics may have an issue with the type of things a celebrity child owns, nobody recognizes that these kids also attend red carpet events or any other star-studded event.
The "Bodak Yellow" crooner concluded by saying that she is in the game of looking good, just like her lover. For this reason, her daughter must look good. She mentioned that if she looked glamorous and her daughter did not, critics would still run their mouths.
Cardi's fans know that this is not the first time that Kulture will be receiving an expensive gift. During her first birthday, the couple gave the celebrant a $100,000 shiny necklace.
Regardless of her gifts or luxurious items, Cardi will still stand up to anybody that questions her modus operandi in raising her child. It also appears the rapper would do anything to protect her family. Two years ago, the mother of one shared that she and Offset had a private wedding ceremony to bind their love.
This happened at a time when their relationship was shaky as they were an off-and-on couple. However, they decided to seal the deal in 2018, the same year that they welcomed their little princess.
Although it has not been the best of relationships, the couple is nonetheless steadfast in their love for each other and have continued to put in the required effort to make them one big happy family, especially with Kulture on board.
Their daughter has been their joy and even though parenting comes with its peculiarities, the pair pushes for nothing but comfortability for their tot.
Please fill in your e-mail so we can share with you our top stories!