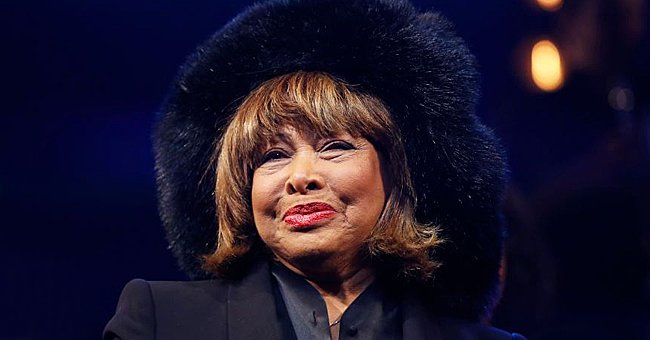 Getty Images
HBO Releases Gripping New Trailer for Tina Turner's Documentary
HBO recently released the thrilling trailer of the new documentary about legendary musician Tina Turner's life. It also features interviews by other celebrities like Oprah Winfrey.
This week, HBO released the trailer for iconic musician Tina Turner's feature documentary titled "Tina." The documentary looks at her personal life and her successful musical career.
Fans will get to see how she rose to fame, the struggles she's had in her personal and professional life, and her comeback in the 1980s, according to a press release by the cable network.
Tina Turner at the Giorgio Armani 40th Anniversary Boutique Cocktail Reception on April 29, 2015, in Milan, Italy | Photo: Venturelli/Getty Images
The trailer archived the singer's early life and childhood by showing where Turner and her mother lived. The star narrated in the background about how Zelma would sit by a window in the kitchen.
Her mother would be seated there while making Sunday dinner. The singer recalled watching her parent and thinking how beautiful she was until her mother wasn't by the window anymore.
The 81-year-old confessed that she wanted her mother back and waited for her, but she never returned. Turner continued her narration, explaining that she didn't mind Zelma not returning because:
"I'm a girl from a cotton field that pulled myself above the destruction and the mistakes. And I'm here for you."
What the musician was referring to was when she was eleven-years-old, and her mother left the family. Zelma had suffered from an abusive relationship with Turner's father, Floyd.
The trailer also showed some clips of the iconic musician's long-running career. The documentary will also feature interviews with the vocalist in her hometown of Zurich, Switzerland.
Fans will also hear audio tapes, new footage spanning over 60 years, and Turner's personal photos. The documentary will also feature interviews with some of the people who were closest to the singer.
According to the synopsis, it offers a "revealing and intimate look at the life and career" of Turner.
People like actress Angela Bassett, who played Turner in the feature film "What's Love Got To Do With It," and Oprah Winfrey was interviewed. Kurt Loder, Katori Hall, and the singer's husband Erwin Bach will all feature.
The documentary, set to be released on March 27, 2021, was directed by T.J. Martin, Dan Lindsay, and Lightbox. The synopsis shared that it offers a "revealing and intimate look at the life and career" of Turner.
The Grammy-Award winner rose to fame in the 1960s by singing and performing with then-husband Ike Turner. She later enjoyed an international solo career with hit songs like "Private Dancer."
Please fill in your e-mail so we can share with you our top stories!