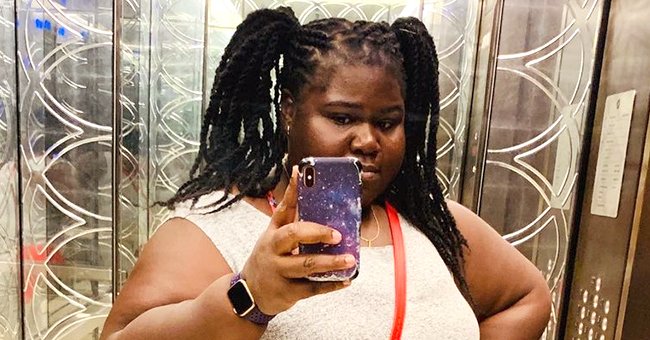 Instagram/gabby3shabby
'Empire' Star Gabby Sidibe Pens a Heartwarming Post as She Remembers Her Dead Cat Peaches
Gabby Sidibe paid tribute to her dead cat Peaches in a heart-warming Instagram post where the actress supplied a touching caption, revealing how much she and her fiancé Brandon Frankel miss the late feline.
Gabby or Gabourey Sidibe is obviously in love with cats, recently sharing a post on her Instagram in remembrance of her and her fiancé's late kitty-kat, Peaches. Sidibe expresses that they both truly miss her and her cute nature.
In the post, the adorable feline looks quite startled, staring with her wide, dark, and open eyes right into the lens. Her ears were pricked up as well, implying that perhaps something had caught her attention such as the snap of a camera.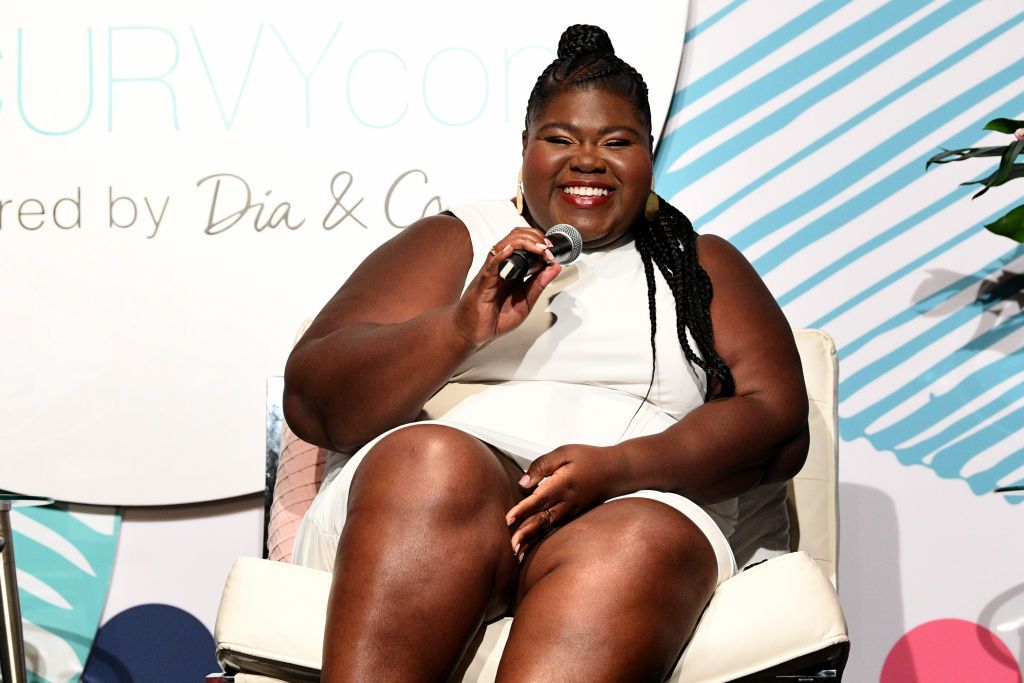 September 2019 in NY: Gabby Sidibe speaking at theCURVYcon which is Powered By Dia&Co. | Photo: Getty Images
Many seemed to deeply sympathize with the post, with followers leaving over just 24,000 likes. Sidibe's touching yet humorous caption about how much she and Frankel missed Peaches could be why so many responded, with part of it reading:
"She used to stay awake all night and stand guard next to her dad's head to make sure I didn't murder him..."
One of the commentators also admitted that they missed the cat but thought the caption about Sidibe not murdering Frankel was funny. They remarked that they were glad Frankel wasn't getting murdered because the two are supposed to get hitched.
Peaches truly seemed to be keeping watch over Frankel, perching himself upright right next to Sidibe's fiancé. Frankel seemed completely out of it, unaware that this special shot was being taken by his future wife.
Frankel is also involved in the entertainment industry.
This specific cat originally belonged to Frankel who introduced it into Sidibe's life once they began seeing each other. Their other feline called Aaron was taken in by Sidibe but in the end, they both became siblings.
Sidibe and Frankel began dating, at least as far as the public knows, during 2019. They seem deep in love with each other, with Sidibe's future fiancé sharing a beautiful Instagram photo about his "Queen" and some of the caption reading:
"You're a ball of sunshine, so generous and giving of your time, resources, and love."
Frankel is also involved in the entertainment industry, making it easier for the couple to understand one another. Besides their shared obsession for cats, these two really value spending time together and going on trips.
These two lovers really enjoy flaunting their amorous feelings for each other in public and what better way to do that than to take to Instagram. Last year, Sidibe shared a post of herself wearing braids with the cutest reaction from her fiancé.
Sidibe looked absolutely adorable with her braids tied in pigtails and Frankel knew it. Responding to the post, Sidibe's bae told the actress in person that she looked like a "really cool Bratz doll".
This talented actress, obviously a cat person, has a very special and interesting relationship with Aaron or A-aron as she sometimes likes to refer to him as. Of course, she loves to share pics of her feline on the regular but that's not where it ends.
These two do everything together such as hit the gym and watch television so it's difficult to say who Sidibe is closer to, her spouse to be or A-aron. It's a very thin line between the both of them it seems, but we're sure Frankel enjoys the alone time.
Please fill in your e-mail so we can share with you our top stories!