'Yellowstone' Second Spinoff Coming Soon — Executive Producer Teases Details of Upcoming Show
"Yellowstone" has been a hit amongst fans since it debuted in 2018, and there have been calls for a spinoff from fans. The calls have finally been answered, and a second spinoff is on the way.
When "Yellowstone" debuted on Paramount in 2018, not many fans knew that it would be a hit and a success. In the three seasons which have aired over the years, fans have kept calling for a spinoff.
Fans have finally gotten their demands and have been treated to the good news that a spinoff is on the way. In a recent clip, it was announced that a spinoff that follows the "Yellowstone" storyline would air this year.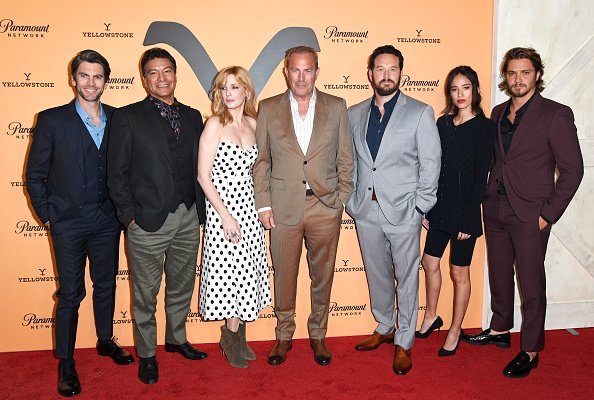 In addition to the previously announced prequel series "Y:1883," Paramount will also air "6666," a drama set at a certain ranch 6666, where danger is almost expected.
"Yellowstone" spinoff "6666" is reportedly based on when Comanches still ruled West Texas. The story features a battle amongst people to own the finest ranch and horses.
Producer Sheridan reportedly said that he felt the need to return to his home state to depict Texas's true state. He noted that this new project is aimed at reflecting a real Texas story.
This second spinoff reportedly comes as the latest project from ViacomCBS' deal with "Yellowstone's" creator Taylor Sheridan. Aside from the "Yellowstone" franchise, Sheridan will also produce "Mayor of Kingstown" and "Land Man."
Season four will witness a location change and will reportedly be filmed exclusively in locations in Montana.
Chris McCarthy, president of MTV Entertainment Group, reportedly said that the upcoming projects would feature new characters and a unique storyline that will thrill their fans.
One of the projects, "Mayor of Kingstown," is centered around the McLusky family, a powerful family in a city where incarceration is a lucrative business.
Yellowstone creator Taylor Sheridan has a second spinoff series in development at Paramount+ along with two other new shows. https://t.co/7xKwgWfL7l pic.twitter.com/rFwhNFBrOn

— ComicBook.com (@ComicBook) February 25, 2021
"Mayor of Kingstown" will be executive produced by Sheridan, co-creator Hugh Dillon, Jeremy Renner, Antoine Fuqua, David Glasser, Ron Burkle, Bob Yari, and Michael Friedman.
"Land Man" depicts the modern struggle of people to profit from the lucrative oil industry. It will also be executive produced by Sheridan and produced by David Glasser, Ron Burkle, and Bob Yari.
Many fans wonder how "Yellowstone" is produced and where the incredible scenes are shot, mostly the fantastic family ranches; they just might be awed to find out what goes on behind the scenes.
According to reports, the first three seasons, which captivated millions of fans, were shot in more than 20 locations around Utah and Montana, primarily in Salt Lake City, Summit, Weber, and Wasatch.
Season four will witness a location change and will reportedly be filmed exclusively in locations in Montana. Fans will be waiting for more information on their favorite show.