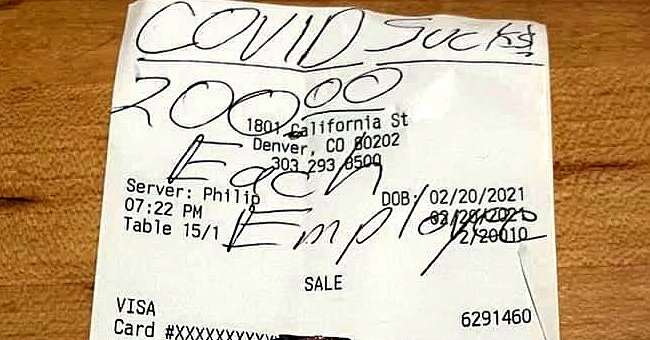 facebook.com/troy.guard.7
Anonymous Customer Known as 'COVID Bandit' Leaves $6,800 Tip for Restaurant Employees in Denver
Waiters and waitresses in a Denver restaurant were in for a major surprise as an unknown customer dropped a massive tip of $200 each for them. The restaurant owner took to social media to thank him.
An anonymous tipper generously left employees a total sum of $6,800 for their excellent restaurant work. Although they were left curious to know who it was, Troy Guard, the owner, took to Facebook to ask who it is.
"Who in the world is COVID BANDIT??!! Whoever this person is, thank you so much for your act of kindness and your sincere, genuine caring thoughtfulness you just bestowed on our Guard and Grace staff..", he wrote.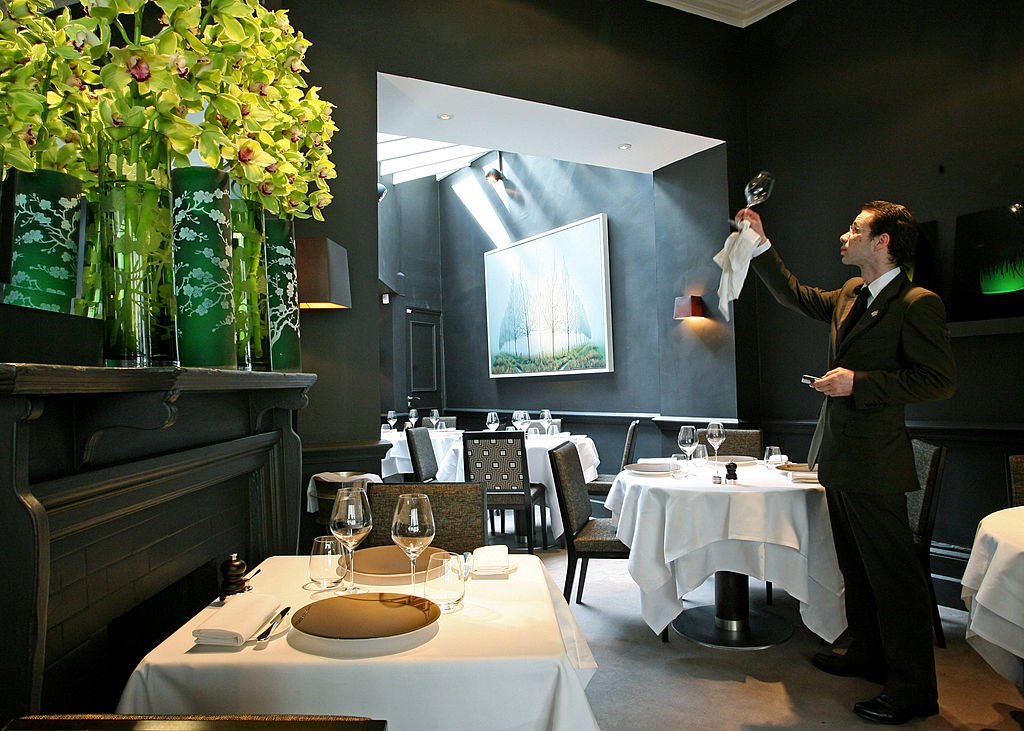 Gerald Diemt, head Sommelier at Launceston Place, cleans a wine glass in preparation for the lunch service at the restaurant in London, U.K., on April 3, 2008 | Photo: Getty Images
Guard shared that some of his employees were emotional over the gesture. "Some were crying – some are jumping up and down – some are dancing!" he said.
"I don't know who you are, Mr. COVID BANDIT – but from the bottom of my heart – and our entire staff … THANK YOU," he expressed. Guard ended off by noting that he is lost for words.
"I'm just speechless – you strike again," he said. The owner also shared a photo of the receipt with the COVID BANDIT's handwriting stating how much each employee should get.
He also drew a smiley face on it and left a note saying the COVID sucks. Guard also posted pictures of his staff in the kitchen and a plate of a delicious-looking meal.
According to 9News, the generous customer reportedly took his time thanking everyone for working on that day and handed each person their token of appreciation. He was allegedly masked.
Before doing so, he sat down and ordered a bottle of wine and asked how many people were on duty. He did the math and left a tip to be split amongst the staff.
One of the servers, Tim Metzger, who just happened to be working that night, said, "It kind of raised a couple of eyebrows, like 'Oh, who is this guy?'" Metzger and his co-worker Cyruss Boyer, one of the line cooks, said he asked if he could talk to everyone at the back before he left.
He reportedly thanked them all for working that night and said he is a former service industry worker, and he sympathized with them during this difficult time. The man left the restaurant at 7 p.m. with his tip on the table.
According to CBSN Denver, the unknown man dined at the Guard and Grace restaurant on Saturday. Judging by the message on the receipt and the smiley face, it might be the same person who gave a similar tip at the Notchtop Bakery in Estes Park last month.
However, the owner of the eatery identified the customer only as "David." The owner, Nailya Khametvalieva, said the man is a regular customer at the café, and he came in that day and talked to one of the servers, Gloria, and asked him how many people were employed there.
She told him seven, and then on a tab of just over $20, he left a $1400 tip to be divided among all of them. He wrote the same note that he left for the Guard & Grace restaurant and the same amount of $200 for each employee.
Please fill in your e-mail so we can share with you our top stories!