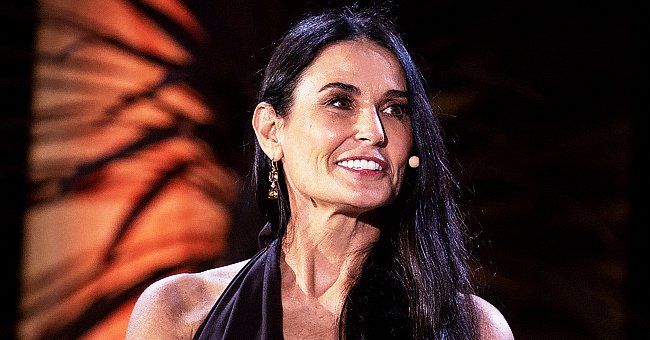 Getty Images
Check Out Demi Moore as She Shows Wrinkle-Free New Look in Glasses & Fuzzy Leopard-Print Beret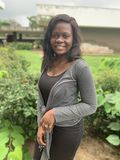 American actress Demi Moore recently got many tongues wagging after she showcased her new look in a gorgeous wrinkle-free photo she shared on social media.
Demi Moore is 58, but she could pass for a woman half that age. The famous actress recently shared a gorgeous photo of herself via her personal Instagram page, and there have been many opinions about it.
The movie icon could be seen seated on the floor in the photo, dressed in a sweatshirt and denim pants. She complimented the simple outfit with a fuzzy leopard-print beret and wire glasses.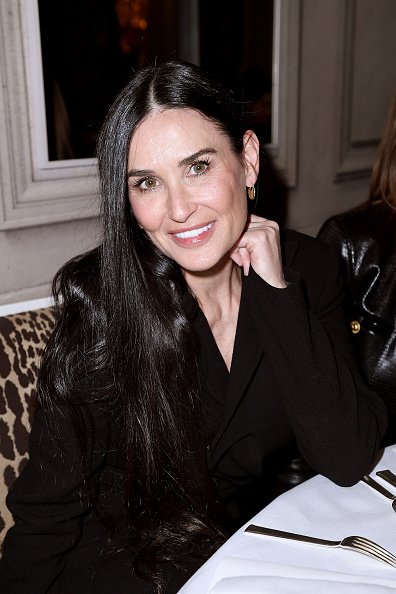 Demi Moore in Paris, France on February 29, 2020. | Photo: Getty Images
Moore looked incredible in the whole outfit, but her face is what has her followers gasping for air. It was utterly wrinkle-free and youthful, leading many to believe that she had opted for cosmetic surgery.
There were mixed reactions to the photo, with negative statements chief among them. One fan wanted to know why she would get surgery when she was always a beautiful woman. Another user passed on the hateful comments and simply made an observation:
"You're not Demi Moore."
This is not the first time Moore is getting backlash from fans due to her cosmetic surgery rumors. Earlier this month, her appearance in Paris during the Haute Couture Week sparked speculations of a facelift.
The talented 58-year-old actress had surprised everyone when she hit the catwalk as a model, but it was her facial features that shocked people.
In April, Moore gave fans a look into how she spent the lockdown in Idaho with Willis.
Fans were quick to notice Moore's extra-defined cheekbones and slightly pronounced lips. A professional dermatologist has even suggested that she may have removed too much fat from her buccal fat pads.
This may have led to the dermal filler in her cheek becoming too augmented, which in turn led to the dramatic change in her facial appearance. After the show, fans had taken to social media to dish about how terrible the result looked.
One netizen advised her to sue the "quack doctor" who worked on her face for doing a lousy job, while another just wanted to know why she had to go that far.
Moore hardly gave the rumors attention, neither denying the allegations nor owning up to them. According to Dailymail, the secret behind her youthful look may be a rigorous skincare regimen rather than surgery.
In 2019, Moore admitted that she was aging but was happy and content in her skin, and why not? She is already an accomplished actress and a proud mother with three beautiful children, all of whom she shares with her ex-husband actor Bruce Willis.
Last year, in April, Moore gave fans a look into how she spent the lockdown in Idaho with Willis and their kids, Scout, Tallulah, and Rumer Willis. Moore was grateful for the family time.
Moore
and Willis have been divorced since 2000 but were able to raise their kids in a fantastic co-parenting feat successfully. Fans wonder if wedding bells will ring again for the actress or decide to remain a spinster. Everyone hopes the bells ring, but ultimately only time will tell.
Please fill in your e-mail so we can share with you our top stories!