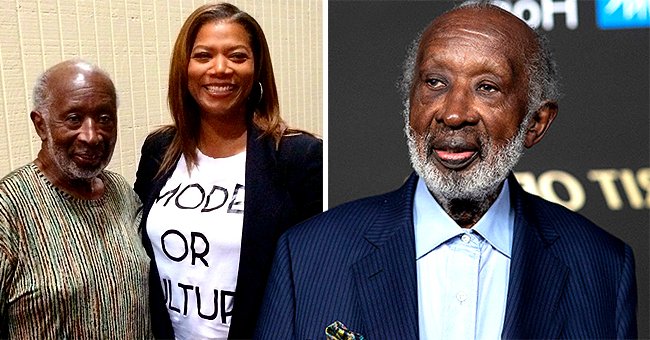 Queen Latifah Pens a Tribute to Music Icon Clarence Avant as She Celebrates His 90th Birthday

Musician and actress Queen Latifah took to Instagram to commemorate Clarence Avant's birthday. The icon, nicknamed "Black Godfather," celebrated his milestone 90th birthday on February 25.
Not many people have had as wide an influence as Clarence Avant, a music executive, entrepreneur, and film producer who had a leading role in making Black entertainment what it is today.
Rightly so, his 90th birthday was celebrated by Hollywood's biggest stars, including Dana "Queen Latifah" Owens, who commemorated the milestone with a tribute on her Instagram page.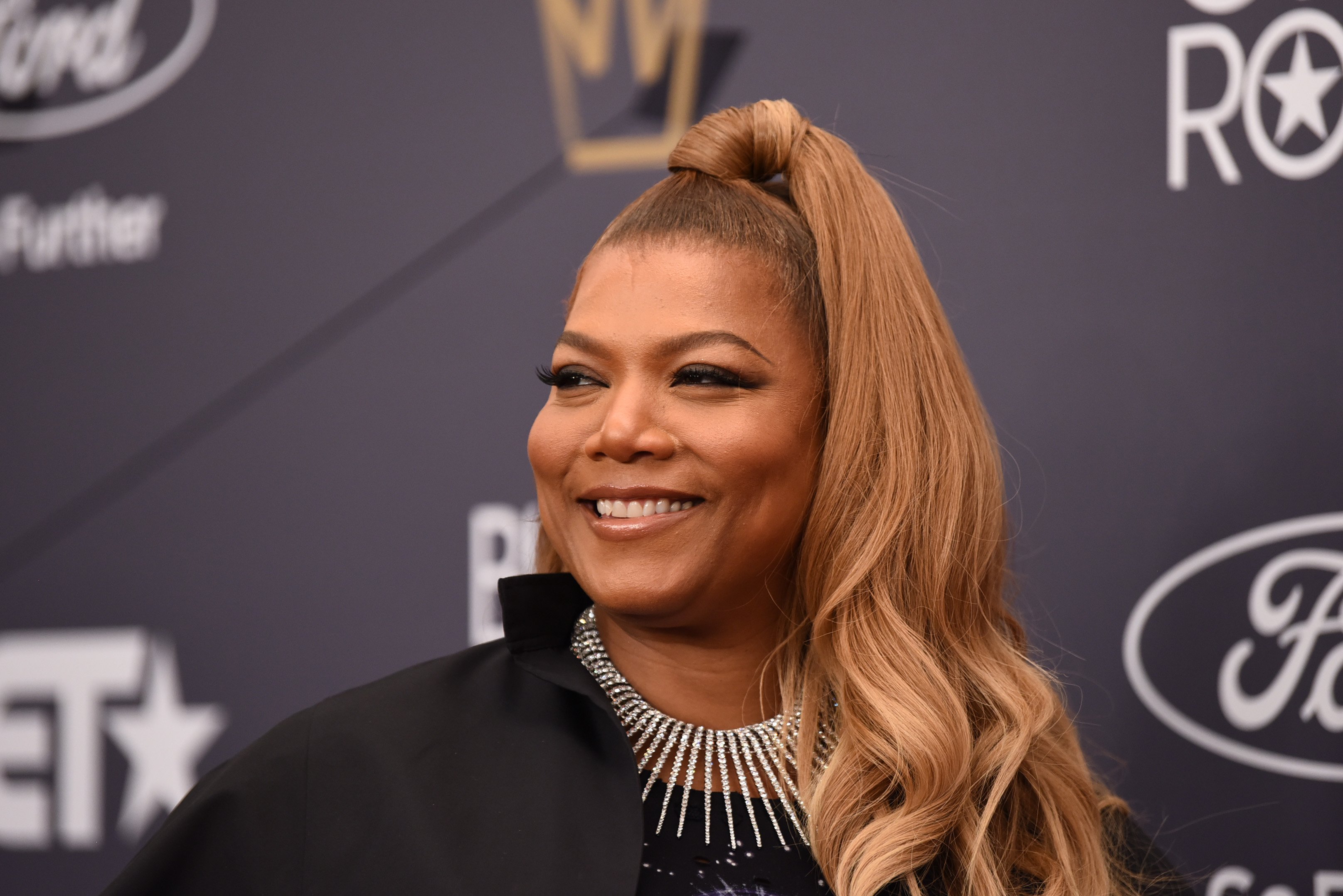 Queen Latifah at the Black Girls Rock! 2018 red carpet on August 26, 2018 in Newark, New Jersey. | Source: Getty Images
Owens, 50, called on her six million Instagram followers to join her in wishing Avant a happy birthday. Her post was accompanied by a photo of herself grinning excitedly while posing for a picture with the elderly icon. She wrote:
"Clarence you have done so much for our music, culture, and civil rights, and we love and appreciate you."
Owens' fans responded to the post with so much positivity, celebrating Avant's life and influence. "I love Clarence's life story," remarked one fan as others chimed in, referring to the documentary about his life, "The Black Godfather."
[Avant] famously ensured that "Soul Train," an authentically Black-owned and Black-run show, remained unrivaled.
The Netflix film, released in 2020, gave an in-depth look into the life of a man who had a hand in the lives and success of many entertainers, politicians, and athletes, earning him the powerful nickname.
Avant's daughter, Nicole Avant, who produced the film, tried to capture the essence of who he was by telling his story from scratch and showcasing how his deeds influenced modern culture.
From playing an instrumental role in former NFL player Jim Brown's success as an actor to brokering the late Hank Aaron's lucrative Coca-Cola endorsement deal, Avant did it all from behind the scenes.
In addition to helping individuals attain fame and fortune, Avant's impact stretched into the music industry, where he famously ensured that "Soul Train," an authentically Black-owned and Black-run show, remained unrivaled.
At the time, Dick Clark, who produced and hosted "American Bandstand," tried to create another Black music-oriented show, but Avant convinced ABC not to back the venture.
Avant's documentary also features former U.S. presidents Bill Clinton and Barack Obama, crediting him for his political vision and playing a role in their rise to leadership.
Avant achieved all these feats despite his harsh upbringing during the time of Jim Crow segregation laws. His daughter, Nicole, believes he helped others and gave back as a way to heal from the trauma.
Please fill in your e-mail so we can share with you our top stories!