Angela Simmons Grabs Her Fans' Attention Posing in a Flashy White Outfit for a New Photo Shoot
Angela Simmons' sizzling look on social media has many admirers filing to her timeline with sweet words as they fawned over her sense of style and classiness.
Reality star Angela Simmons wowed fans on Instagram with a series of pictures where she flaunted her hot look in some exquisite fashion pieces.
The "GUHH" star stepped out in style and seemed to be lounging during an outing. She sat perched on the arm of a wooden chair rocking a Smokey makeup look.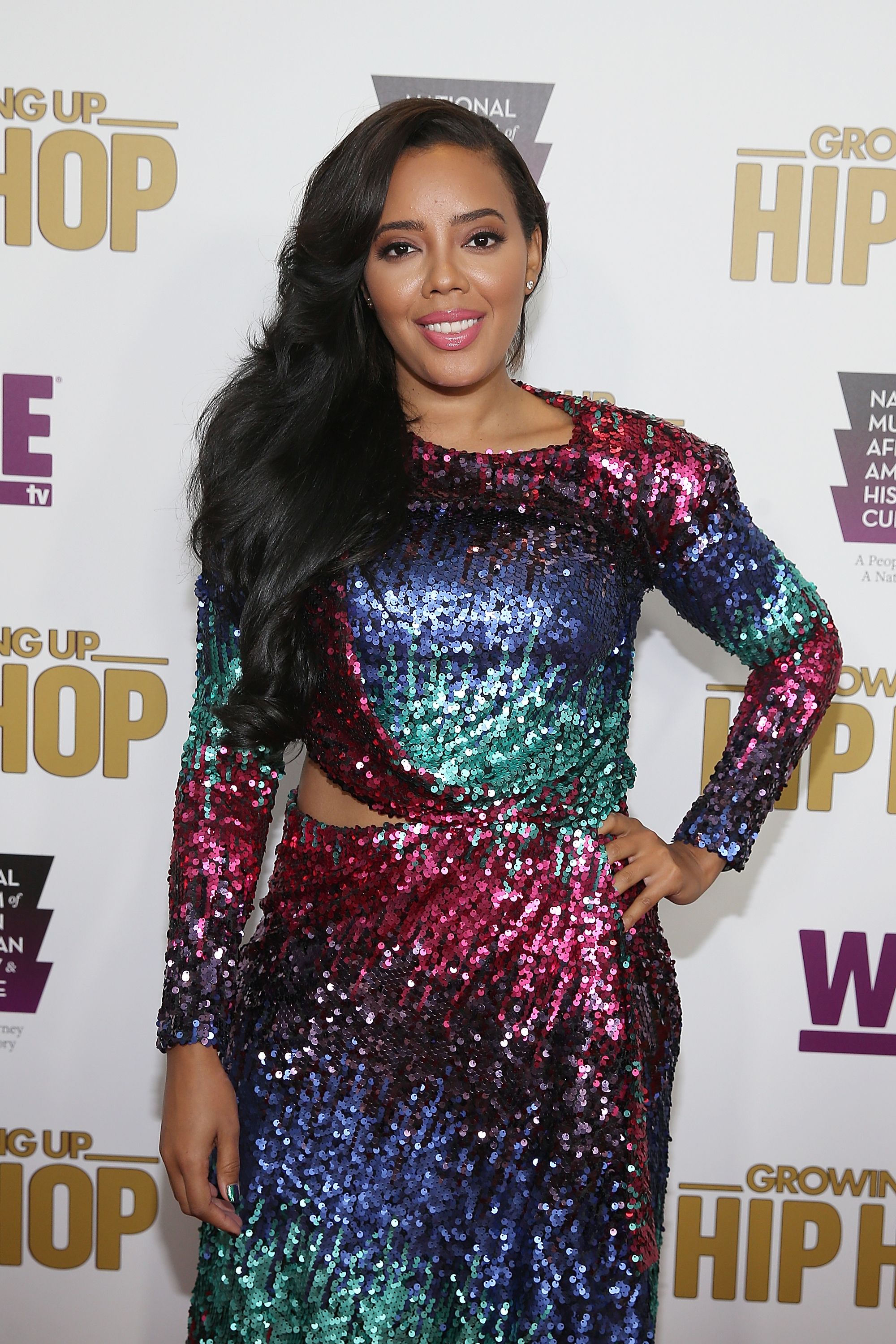 The star donned a white shirt with puffed organza sleeves. The outfit was cut low at the front, showing off her cleavage. Simmons rocked a pair of ripped jeans and polka dot heels while a star-shaped tattoo sat on one of her feet.
More of her photos popped up on her page, showing her enjoying her beauty hour and arresting fans' attention. Many had sweet things to say about her glam. 
Some noted that the hip-hop heiress was an absolute beauty while others expressed how stunning she was. Another could not get enough of how Simmons served looks. 
While Simmons keeps things locked down as a fashion expert and one who speaks up for body positivity, she is also a supermom to her little son, Sutton Tennyson Jr. 
Investigations later showed that he had a discussion with the shooter who drove off after killing him. 

Last Thanksgiving celebration, fans got to see how her son poured out his little heart, showing gratitude for his supermom. The look-alike pair took out some fun time at the beach, enjoying each other's company.
The mom-son pair were adorable, gushing over each other. Simmons sweetly asked her son who he was grateful for, and he answered her before giving her a hearty kiss and reminding her of his love.

Over two years ago, Simmons was forced to take care of her son alone when his father, Sutton Tennyson was shot multiple times and considered the victim of a homicide in West Atlanta. 
When authorities got to the crime scene, Tennyson was soaked in a pool of his blood in a garage and was certified dead. Investigations later showed that he had a discussion with the shooter who drove off after killing him. 
These days, Simmons holds on to their old-time memories, although she did share the one time she cried when Sutton Jr. wanted to know who his dad was. It is safe to say that she enjoys nurturing their memories with her kid.