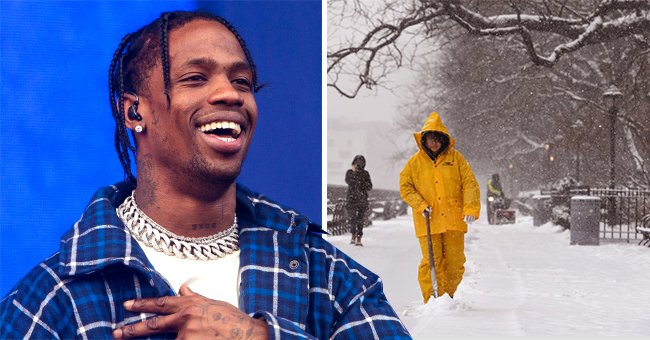 Getty Images
Travis Scott & His Foundation Donate 50,000 Meals to Houston Residents after Texas Winter Storm
Houston rapper Travis Scott and his foundation have just donated 50,000 meals to the residents of Houston affected by the terrible Texas winter storm — "Travis for the kids!"
Travis Scott is giving back to the society he grew up in— again. The famous music icon and his Cactus Jack Foundation teamed up with Houston City to make food provisions for those affected by the fierce winter storm. The announcement on Instagram read:
"TRAVIS SCOTT AND CACTUS JACK FOUNDATION PARTNER WITH CITY OF HOUSTON TO LAUNCH EMERGENCY FOOD DISTRIBUTION PROGRAM."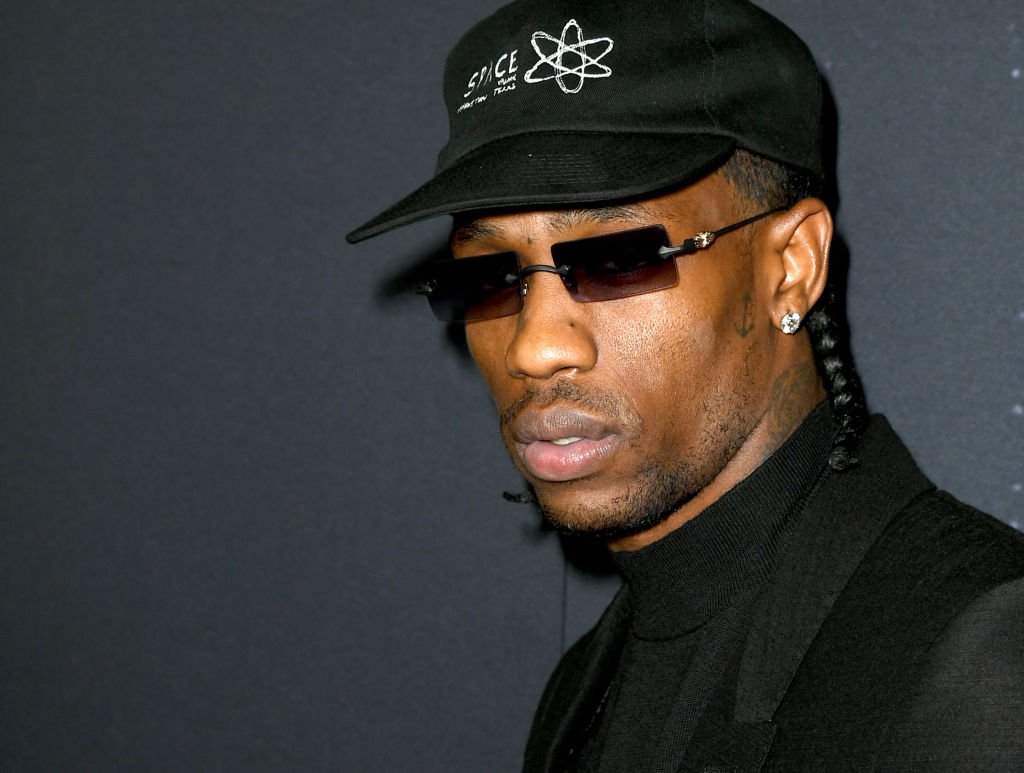 Travis Scott arrives at the premiere of A24's "Uncut Gems" at The Dome at Arclight Hollywood on December 11, 2019. | Photo: Getty Images
The amount of food to be donated was listed as 50,000, and it was specified that it was to go to people affected by the "2021 winter freeze." Fans gathered in the comments section to shower praises on the rapper.
One fan exclaimed, "Travis for the kids." Another declared love for him and advised other fans to get themselves a Travis— clearly, she thought she had found hers.
It's no surprise that people feel that way about the talented rapper. This is not his first time he's been recorded doing selfless things.
Last November, Scott donated important Thanksgiving food items to about one thousand families in the Sunnyside neighborhood. His Cactus Jack Foundation hosted the giveaway at Worthing High School.
In the City of Austin, residents were urged to limit water use to basic needs only
Mayor Sylvester Turner attended the event— he helped hand out food and later, in an Instagram post, thanked Scott for his generous donation.
The Mayor was clearly grateful, but Scott wasn't done yet. Earlier in December, the "Goosebumps" rapper and his team donated toys from different brands, including Mattel, to local elementary school students and faculty.
They gave out a host of other things, including PPEs, comforters, and the likes. They allegedly served 2,000 people on the campaign. Scott himself was there along with his family. He was pictured unpacking boxes and handing out packages to families.
Things are just now returning to normal in Texas after the state faced a hazardous winter snowstorm that left many without access to basic amenities, including electricity and water.
In the City of Austin, residents were urged to limit water use to basic needs only to help the distribution system deliver excess water "to the state reservoirs while improving overall system pressure."
The ban on indiscriminate water use was implemented in Austin on February 20. It did not last very long, and it was lifted after four days.
The storm was terrible, but thankfully, good people like Scott keep stepping up to help out, so things are getting resolved much more quickly.
Please fill in your e-mail so we can share with you our top stories!