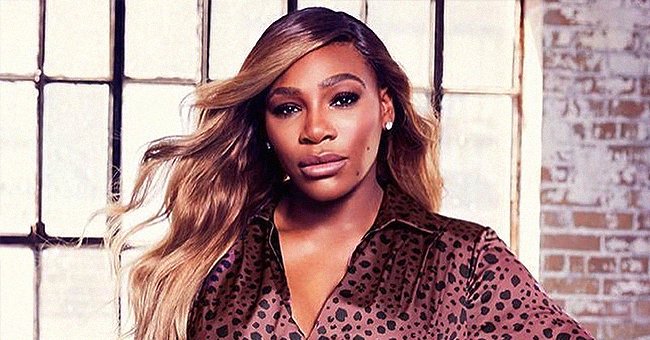 Instagram/serenawilliams
Serena Williams Shows off Her Flawless Figure Posing in a Hanging Ring in a Skintight Bodysuit
Serena Williams quickened many pulses after she shared a photo that showcased her flawless figure in a skintight bodysuit in a recent post shared on her Instagram page.
Serena Williams recently surprised her fans on Instagram with a gorgeous photo of herself posing up a storm in a ring suspended by a string from the ceiling.
Williams had her eyes closed, with one arm stretched towards the floor and another holding on to the ring. Her fingers were perfectly manicured, and her nail set had the same dark peach color as the bodysuit she had on.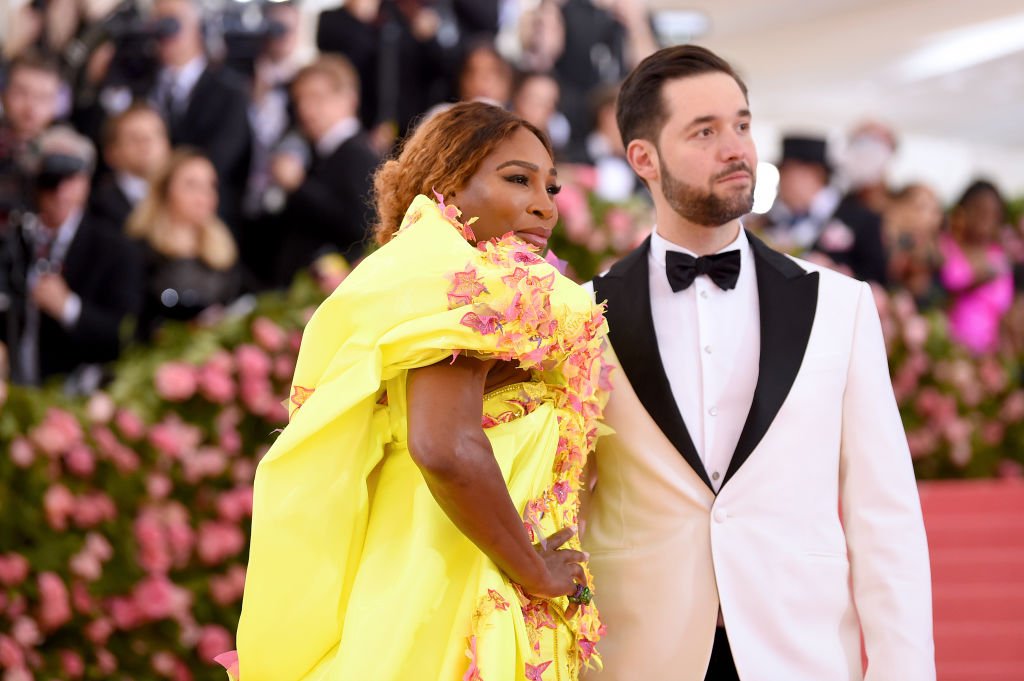 Serena Williams and Alexis Ohanian at he 2019 Met Gala "Celebrating Camp: Notes on Fashion" at the Metropolitan Museum of Art on May 06, 2019. | Photo: Getty Images
The sleek bodysuit called attention to her flawless figure. Her hair was styled in long wavy curls, and the makeup on her face highlighted her cheekbones.
The bold picture did not come with a caption, but Williams' followers had a lot to say about it. There were lots of heartfelt declarations from fans who found themselves suddenly ensnared by her boldface beauty. One enthusiastic fan said:
"U r and always will be, Thee Serena Williams. One of the Greatest Women ever Walked the Earth."
Unlike many other sports athletes, Williams is not only famous for her feats on the court. Over the years, she has established herself as a distinguished fashion icon on and off the court.
In 2002, she achieved the status of "major fashion player" after wearing a controversial one-piece dress that showed off her toned legs.
This was interpreted as a farewell, but she would later state at the press conference that if it were, nobody would ever know.
Since then, Williams has appeared on court for games wearing a variety of clothing no one else has expressed the ingenuity to wear to a game. She once rocked a one-shouldered tutu to a game— it was a total head-turner.
If anything, Williams has remained consistent with her fashion statements, and now in the year 2021, the influence she wields has become apparent, especially in tennis courts.
Speaking of which, the twenty-three-time grand slam champion was in a deciding match against Naomi Osaka a couple of weeks ago.
The game propelled Osaka to the finals of the Australian Open, but it left Williams devoid of the ever-elusive record-equalling 24th major title, and many have been wondering if her behavior after the game signified a farewell.
After the game ended, the 39-year-old put her hand over her heart as she exited the court. This was interpreted as a farewell, but she would later state at the press conference that if it were, nobody would ever know.
If Williams does decide to step back from the court, it wouldn't be too soon. At 39, she has several medals to her name, and she has a beautiful daughter Olympia, whom she shares with her husband, Alexis Ohanian.
When she's not playing, Williams enjoys spending quality time with her daughter. If she ever says farewell, her fans will have to be happy for her knowing she has more time to spend with her daughter.
Please fill in your e-mail so we can share with you our top stories!