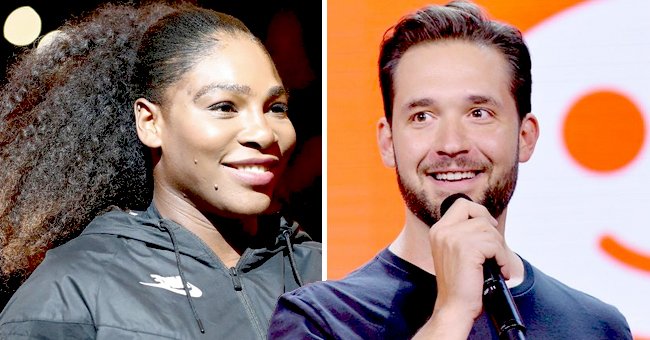 Getty Images
Serena Williams' Husband Shows Treasured Grail with His Wife's Photo on It in Their Trophy Room

Tennis great Serena Williams' husband Alexis Ohanian gave his fans a glimpse of his favorite possession in their trophy room which turned out to be one of Williams' limited edition rookie cards.
Alexis Ohanian undoubtedly is head-over-heels in love with his famous wife Serena Williams and looks for every way possible to let the world know how deeply he loves her, especially through his social media.
He took to his Instagram to share a sweet post where he revealed his favorite item in their trophy room. One of Williams' rookie cards turned out to be what her husband values above anything else in their treasure room.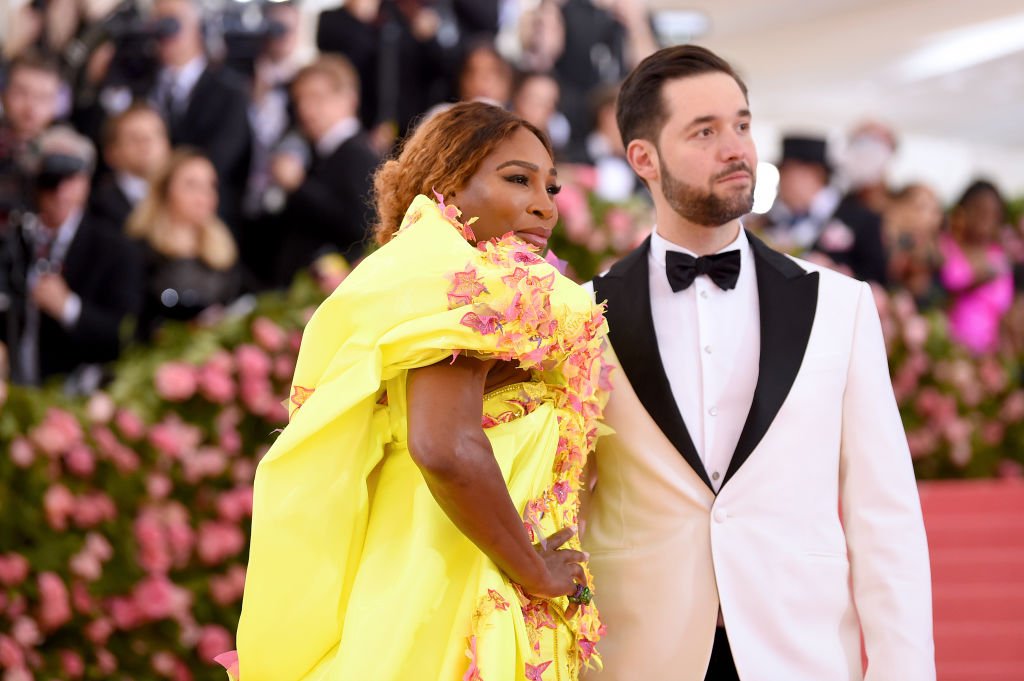 Serena Williams and Alexis Ohanian at he 2019 Met Gala "Celebrating Camp: Notes on Fashion" at the Metropolitan Museum of Art on May 06, 2019. | Photo: Getty Images
He shared a picture of the card, which had a picture of the tennis icon on it. Since they got married in 2017, the Reddit co-founder has become a passionate tennis fan, always cheering on his wife, so it is no doubt her rookie card is his treasured grail.
In his caption to the post, Ohanian claimed that his legendary wife has 100 of such prized cards, but his favorite is her 2003 card. The proud husband affectionately captioned the post:
"Y'all geeked out over the trophy room in our home, but @serenawilliams didn't show you MY favorite grail in here. It's from a 1 of 100 sets of her rookie card."
Since the Reddit co-founder shared the post, his fans rushed to it in their numbers to air their admiration for Williams' incredible achievement and also to comment on the couple's cute love.
Since the post was shared, it has gathered over forty thousand likes and more than four hundred comments. Some of their celebrity friends also had a thing or two to say on the post.
Her fans were stunned when they saw the luxurious house and reportedly called it a museum.
Jordin Sparks commented on the post and said that she found it cute that Ohanian still had the card. She ended her comment by saying she loved how he loved and supported his wife.
Another fan remarked that he found Williams' family charming and enjoyed seeing the couple gush on each other. An impressed fan jokingly asked the Reddit co-founder to get the cards joint signed.
The trophy room the 37-year-old talked about is reportedly in Williams' incredible Florida mansion, which the tennis icon recently allowed to be featured for the March cover story of Architectural Digest.
The lavish mansion is said to be everyone's dream home as it reflects Williams's status as an accomplished sportswoman and a 23-time Grand Slam winner.
Williams reportedly got help from her sister in making the home all she dreamed of. The mother of one remarked that that was the first time she would not be living with Venus, so she needed her to be a part of the journey.
The house has many luxurious items and many mind-blowing features, which puts it in a league of its own. The house reportedly has a gym with a sauna, a 620-square-foot closet, a massive wine cellar, a trophy room, and an infinity pool in the backyard.
Her fans were stunned when they saw the luxurious house and reportedly called it a museum. Some fans noted that the tennis star has a natural eye for the best, which is why they love her.
Please fill in your e-mail so we can share with you our top stories!