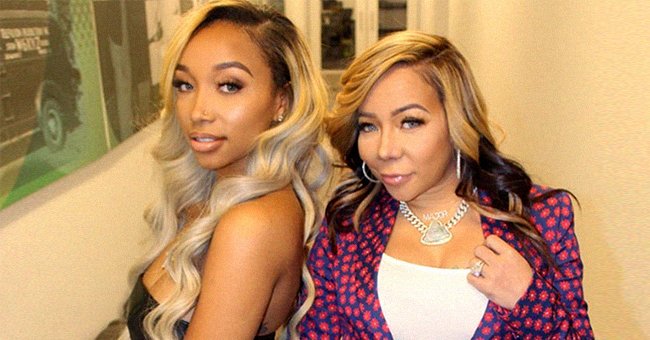 Instagram/zonniquejailee
Tiny Harris' Daughter Zonnique Pullins Gives Fans a Sneak Peek at Her Jungle-Themed Nursery
New mother Zonnique Pullins, R&B singer Tameka "Tiny" Harris' daughter, recently delighted her social media fans with her latest nursery room in her house.
While other first-time mothers love fresh and bright nursery rooms for their babies, Tiny Harris's daughter Zonnique Pullins opted for a unique space for her daughter.
The 24-year-old "The Mix" co-host gave her fans a glimpse of what her newborn daughter's room looks like in her Instagram Story. It looked cute from all angles.
A JUNGLE-THEMED NURSERY ROOM
Pullins shared two pictures of her baby's jungle-themed room from different angles. A portion of the wall showed forest trees with several wild animals in them.
There were images of a parrot, monkey, two pink flamingos, and a zebra on the left. While on the right side, there was a leopard, elephant, and a lion. Pullins wrote:
"Baby room finally loading."
Aside from the wild animals, the name "Hunter" was also posted on the wall. Pullins had not specified in her post whether it was her daughter's real name.
Pullins, a former OMG band member, and her boyfriend Bandhunta Izzy welcomed their charming daughter last December, making Tiny and rapper T.I. first-time grandparents.
The baby is the couple's first child together. But for the Atlanta-based rapper, their daughter becomes his third child. He already has two children from previous relationships.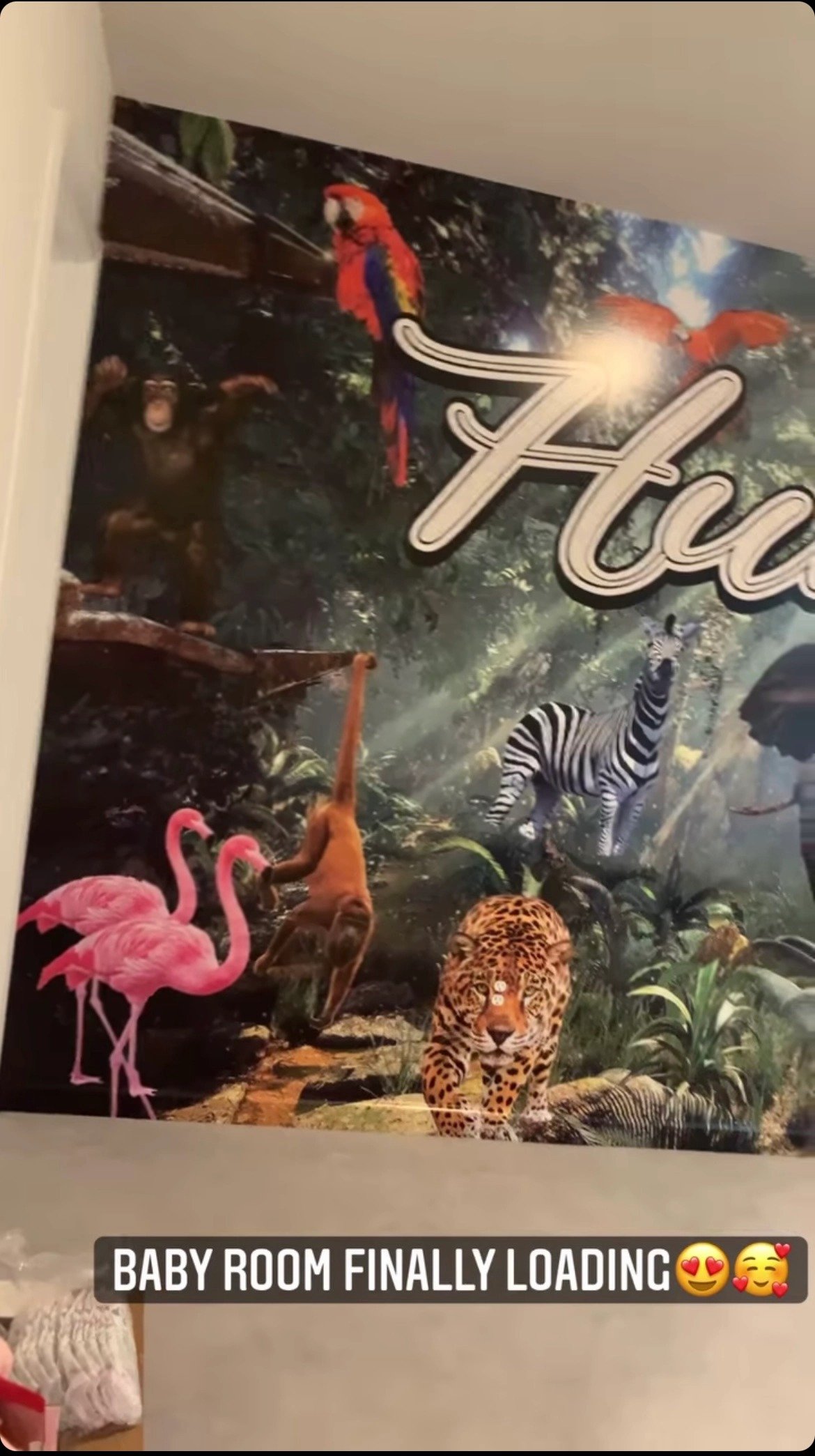 Zonnique Pullins showing fans her daughter's jungle-themed nursery room on Instagram Story. | Photo: instagram.com/zonniquejailee
A GLIMPSE OF HER DAUGHTER
A few weeks after she gave birth, Pullins gave fans a little peek of her daughter's face. She hasn't shown them her entire face as she wanted to keep her away from the public eye.
However, she gave them a brief description. Pullins noted that her baby has a square-like face similar to her boyfriend's and has a head like hers.
Some fans were happy about her pregnancy, but others criticized her.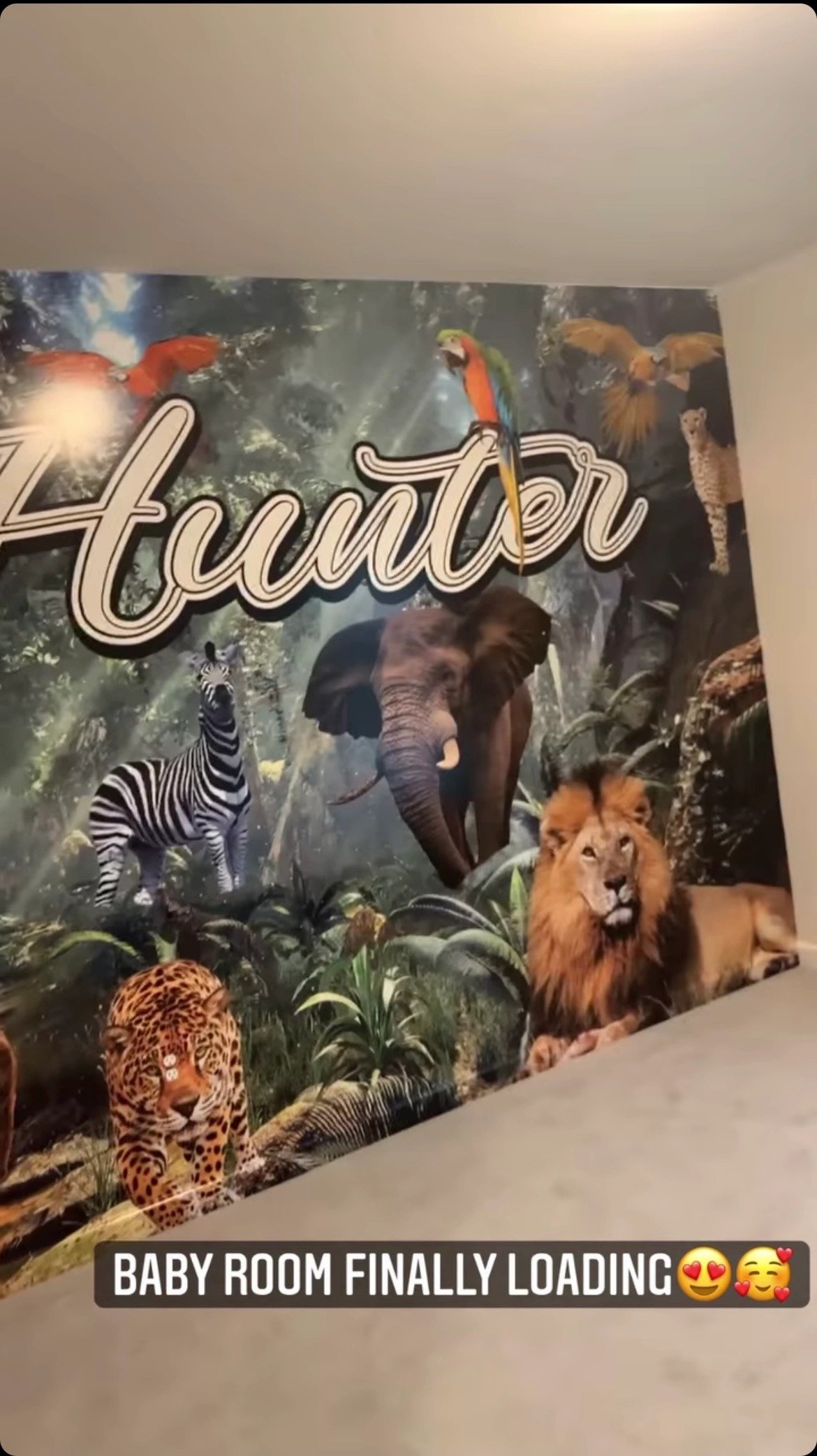 Another side of Zonnique Pullins' jungle-themed nursery room for her child with the name "Hunter." | Photo: instagram.com/zonniquejailee
Aside from her descriptive details about her daughter's looks, Pullins revealed in "The Mix" that she was scared that she would do a number two in the midst of her labor.
However, she shared that the delivery of her daughter was not what she had imagined. It was smooth and easy and she was excited when her water broke.
Pullins ended fans' speculations after she showed off her baby bump in August last year. Some fans were happy about her pregnancy, but others criticized her.
Plagued with negative remarks around social media, Tiny came into her defense and quickly slammed down the critics. She stated that her daughter is a well-rounded woman.
Please fill in your e-mail so we can share with you our top stories!