Zonnique Pullins Makes Rare Admissions about Newborn Daughter as She Shares More Photos of Her
Tiny Harris's 24-year-old daughter, Zonnique Pullins, recently became a new mother and took to her Instagram stories to share some personal details about her motherhood.
Motherhood is treating Zonnique Pullins well! Following the birth of her daughter, Pullins has been all about her little one. In a recent Q&A on her Instagram story, a fan asked if her baby was planned or an oops. She replied:
"Oops."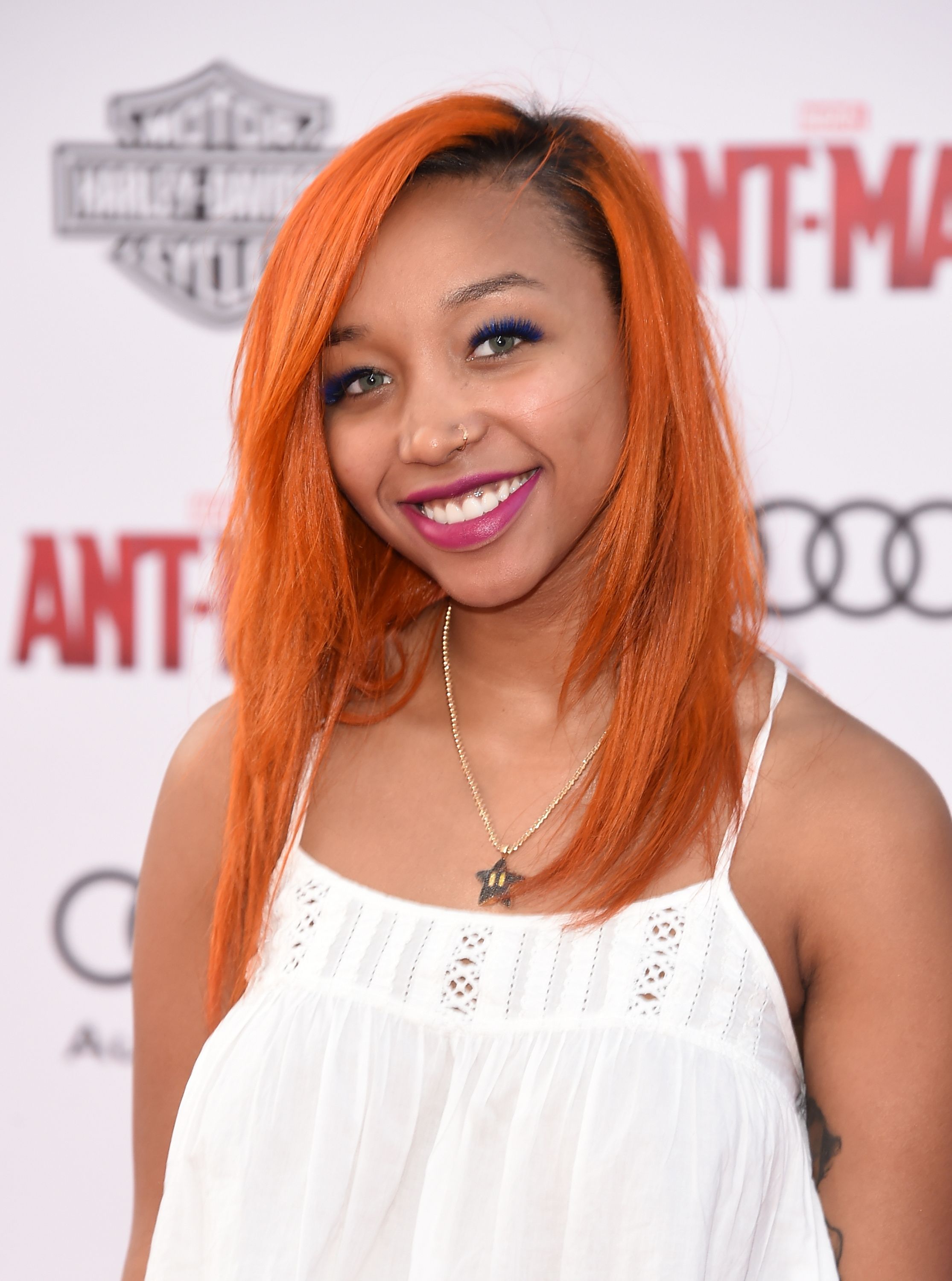 Pullins' reply was accompanied by a photo of an at-home pregnancy test stick which she must have taken months before when she first found out that she was having a baby.
Another fan wondered if Zonnique's daughter is more of a momma's girl or more of a daddy's girl. The young mom responded with a photo of her cradling her daughter close to her chest, on which she wrote momma.
Other questions sent in included a request to see the baby girl while one asked Pullins to describe how she felt when she first laid her eyes on her baby girl.
To the former, she responded by sharing a photo of her posing with her baby. To the latter question, she shared a cute clip of rapper Future dancing to describe how happy she felt.
In January, Pullins opened up about her delivery process and shared some funny and relatable fears that she had.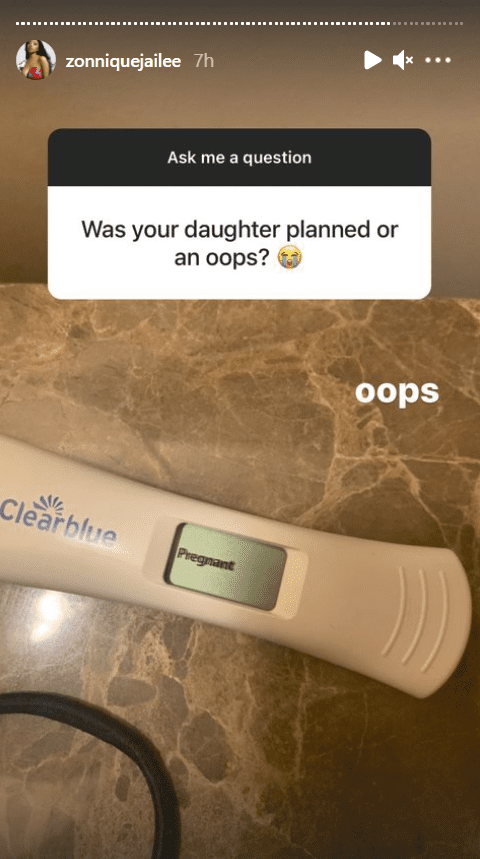 Pullins has only been a mom for a little less than two months but she seems to be doing excellently well and taking it in great stride. The new mom shares her daughter with her rapper boyfriend, Bandhunta Izzy.
When she welcomed her daughter, her mother, Tiny Harris, was so delighted to be a first-time grandmother that she broke the news on Instagram. The happy grandma announced:
"Congratulations to my 1st my LuvBug @zonniquejailee. My Gbaby is so fat & cute!! Just as I dreamed she would be!!"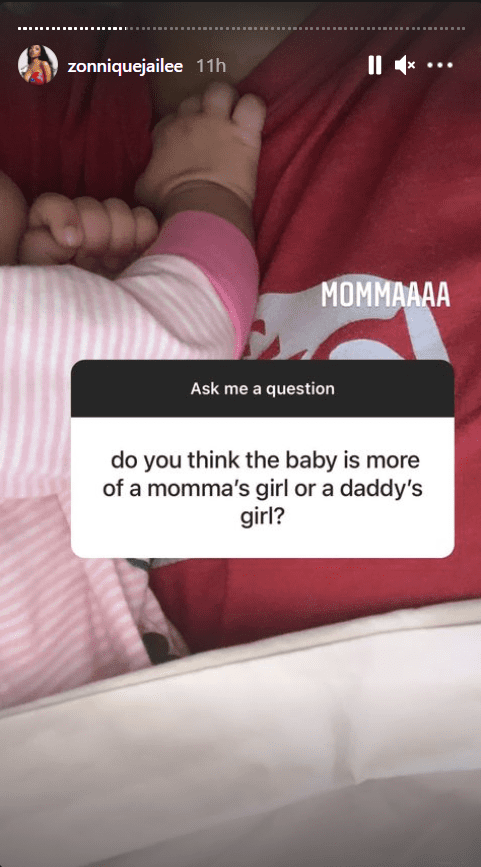 According to Romeo Miller on "The Mix," the talk show that both Harris and Pullins also co-host, she welcomed her daughter on December 15 after going into labor on the evening of December 14. 
In January, Pullins opened up about her delivery process and shared some funny and relatable fears that she had. She admitted that she was terrified of pushing and accidentally "doing the number two," especially in front of her baby's father.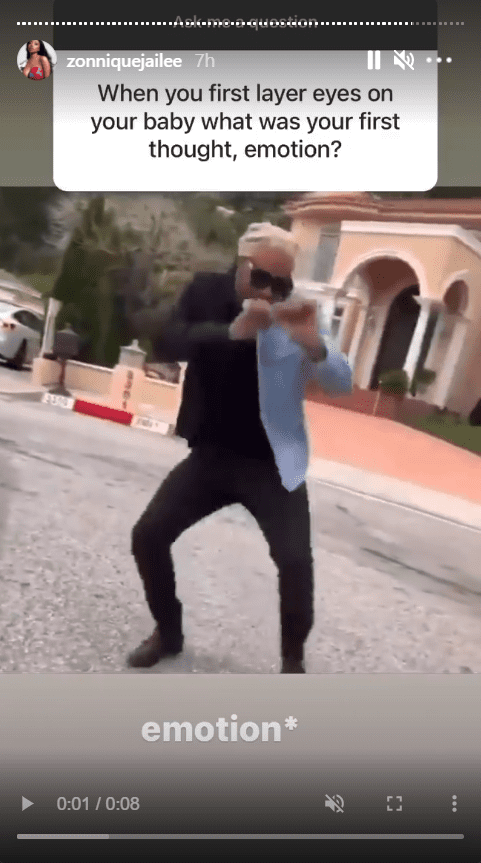 Zonnique documented most of her pregnancy days with the most precious maternity photos. Fans can expect to see that she will carry on in this manner, and they will get to see her beautiful baby girl often.