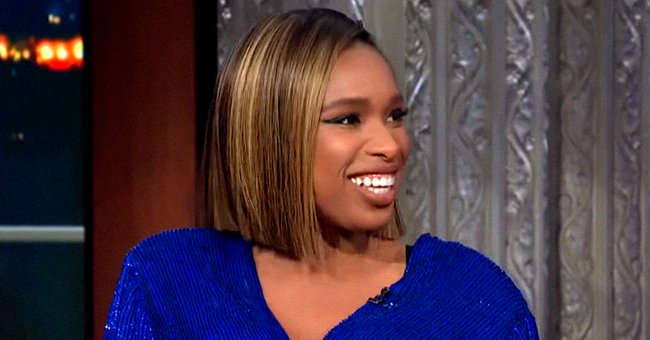 Youtube/The Late Show with Stephen Colbert
'American Idol' Alum Jennifer Hudson Slays in IG Pics Sporting a Fur Jacket with Deep Neckline
The lead star for the 2021 biopic film "Respect," Jennifer Hudson, looked alluring in her latest Instagram snaps while featuring an old-school boom box.
"American Idol" alum Jennifer Hudson hadn't lost her playfulness when it comes to fashion. Apart from donning dramatic looks, she sported an outfit that highlights her ample bosom.
The 39-year-old Golden Globe Awardee shared on Instagram her latest pictures that prove she's a fashion queen aside from being an outstanding actress.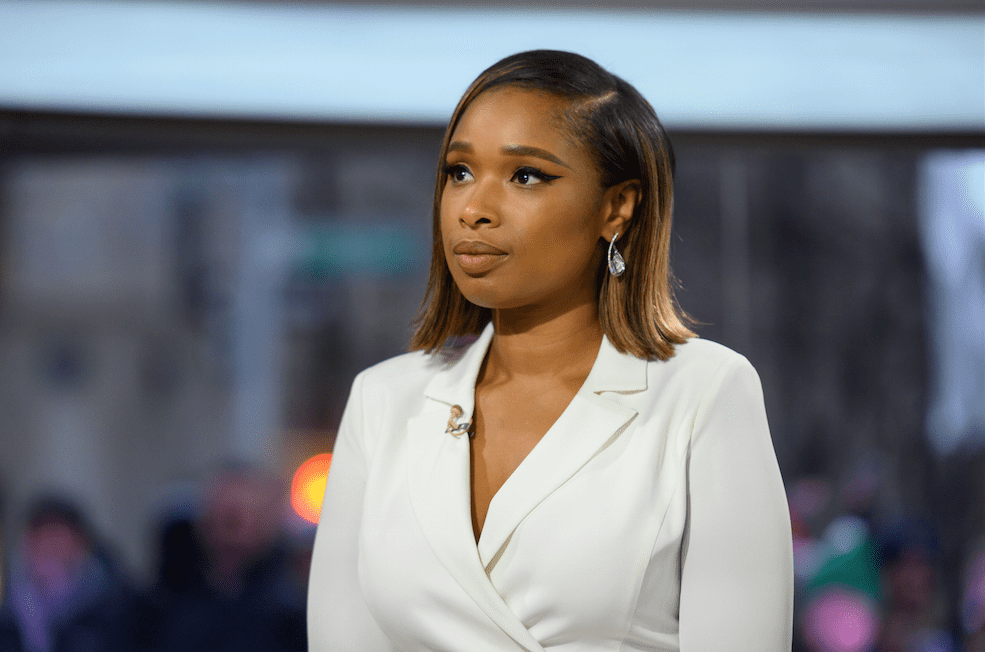 Jennifer Hudson at the "Today" Season 68 set on December 16, 2019. | Photo: Getty Images
A FURRY STYLISH OUTFIT
Hudson confidently wore a chic sweater with green and purple fur on the sleeves and around it. The "Dreamgirls" star looked away while pouting her lips.
The sweater's plunging neckline emphasized her neck and deep cleavage. She had her long black hair styled up in a bun as she flaunted her long purple nails. A fan noted:
"Gorgeous Queen."
Hudson had not just perfected her fashion and accessories; she also perfected her makeup, especially in the eyes. The details of her eye shadow and eyeliner are flawless.
While showing off her fashion while at home, the former "The Voice UK" coach featured in her photos a custom-made boom box bearing her nickname "J-Hud."
Hudson, who still eats chocolate while maintaining her 80-pound weight loss, also wrote in her post that the artist behind the incredible artwork was Mena Ceresa.

An Instagram user's comment describing Jennifer Hudson as "gorgeous." | Photo: instagram.com/iamjhud
PULLING OUT A SONG
Amid her popularity in the industry and top-selling albums, there's a particular song Hudson had stopped singing. She removed her song, "Sleeping With The One I Love," from streaming platforms in 2019.
The 2016 Grammy-nominated song was written by R. Kelly, who's presently facing sexual abuse-related charges in court. Hudson pulled out the track in support of the survivors of sexual abuse.
She landed the lead role after using Franklin's song during the "AI" auditions a few years ago.
PLAYING AS ARETHA FRANKLIN
Taking out a song from one of her top-selling albums had not hurt Hudson's entire career. The singer, who has a son named David, was blessed with another acting project.
Before Aretha Franklin passed away in August 2018, the legendary singer personally picked Hudson to play her in an upcoming 2021 biopic film, "Respect."
Hudson shared that it was a "full-circle moment" for her to play Franklin. She landed the lead role after using Franklin's song during the "AI" auditions a few years ago.
She sang Franklin's ballad, "Share Your Love With Me," before the "AI" judges. Three years since her death, Hudson expressed that she still missed Franklin who taught her many life lessons.
Please fill in your e-mail so we can share with you our top stories!