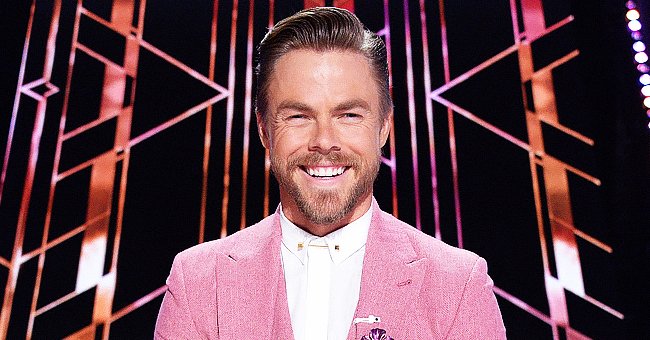 Getty Images
DWTS' Derek Hough Shares Hilarious Glimpse at Date Night with Girlfriend Hayley Erbert in a Video
In a video uploaded to Instagram by Derek Hough recently, the "Dancing With the Stars" pro shared some hilarious moments on date night with his girlfriend, Hayley Erbert.
Derek Hough captioned the clip, "Date Night! You know what that means." Maybe some people took it differently, but the truth is, he only means to do his chores while on date night with his girlfriend.
In the video, Hough can be seen dancing while doing laundry, cleaning the floor, cooking, and scrubbing the toilet. The clip also shows his girlfriend Hayley Erbert dancing.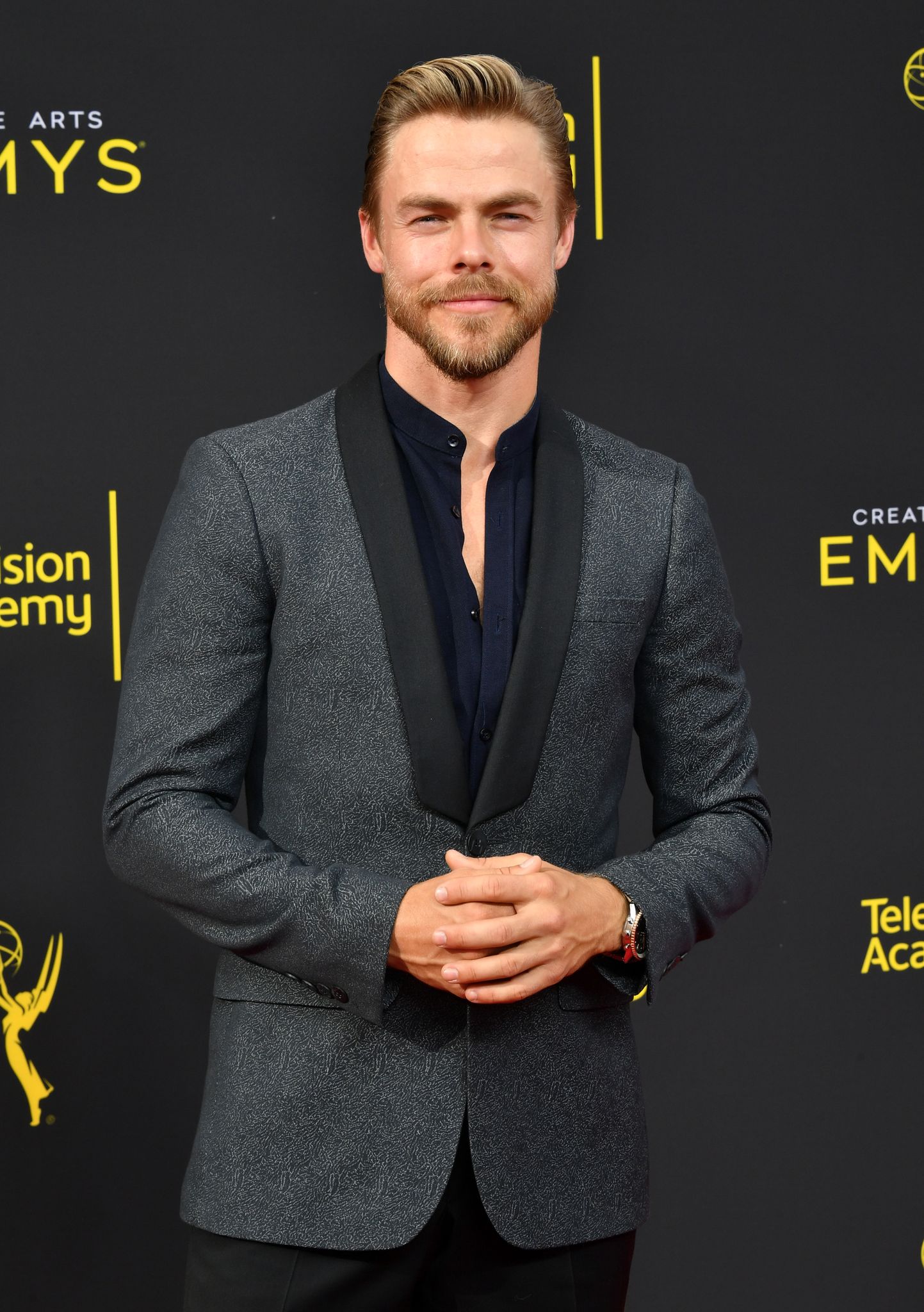 Derek Hough on September 14, 2019 in Los Angeles, California. | Photo: Getty Images
More than 187,000 people have liked the video as of this writing. Most fans commented that they had such an enjoyable time watching the clip, suggesting that the entire experience was well worth it.
One person wrote: "Yesss, nothing more attractive than a man doing housework." Another person commented that the couples are hilarious. Someone else urged Hough to post more videos like this.
In the same vein as Hough, Erbert is also a dancer. She has been one of the "DWTS" troupe dancers since season 21, and she was a dancer on the "Night to Remember" Tour.
Furthermore, Erbert was a top-six finalist on "So You Think You Can Dance" season 10 and has reportedly worked with stars such as Paula Abdul and Pitbull.
In October, the couple performed together on the hit reality competition show.
They competed separately on "DWTS" in 2015, but Erbert and Hough eventually danced together. In 2017, she posted a throwback from their performance of Ed Sheeran's "Thinking Out Loud."
In 2014, Erbert had also worked on Hough and Julianne Hough's "Move Live!" tour. Her skills eventually caught the attention of a producer who tapped her for "DWTS."
A romantic relationship developed between Erbert and Hough in 2015, and the pair have been together since then. In October, the couple performed together on the hit reality competition show.
Erbert and Hough blew away the contestants by dancing a sexy Paso Doble to Taalbi Brothers' "Uccen." The performance marked Hough's first time he's danced in the ballroom since 2017.
Meanwhile, it is no doubt there has been a host of difficulties with the pandemic and quarantine, but Hough said that the experience has made him learn to pace himself and relax.
He told People last November that 2020 showed him that it's okay not to be busy, which he says is what he learned about himself. In fact, he added, he could just relax and do chores at home.
Please fill in your e-mail so we can share with you our top stories!